Just like a blank canvas helps create mesmerizing colors, and details, the same way foundation helps in creating a great surface for bright, dewy, and flawless makeup.
With a foundation on, the colors pop, and the skin appears healthier. But, the wrong foundation shade and texture can ruin your look. It can make you look dull, old, and unnatural.
Luckily for you, we are here with a 3-step guide to picking the best foundation for your skin.
Beginner-friendly Foundation Guide – 3 Steps
Below are 3 things to keep in mind before buying your first foundation. We have added these steps based on expert opinions from popular makeup brands.
To get your perfect foundation you will need to find out your:
Skin Tone
Undertone
Skin Type
Now let's discuss each factor one by one and try to understand how they can help you pick the best foundation.
1. Skin Tone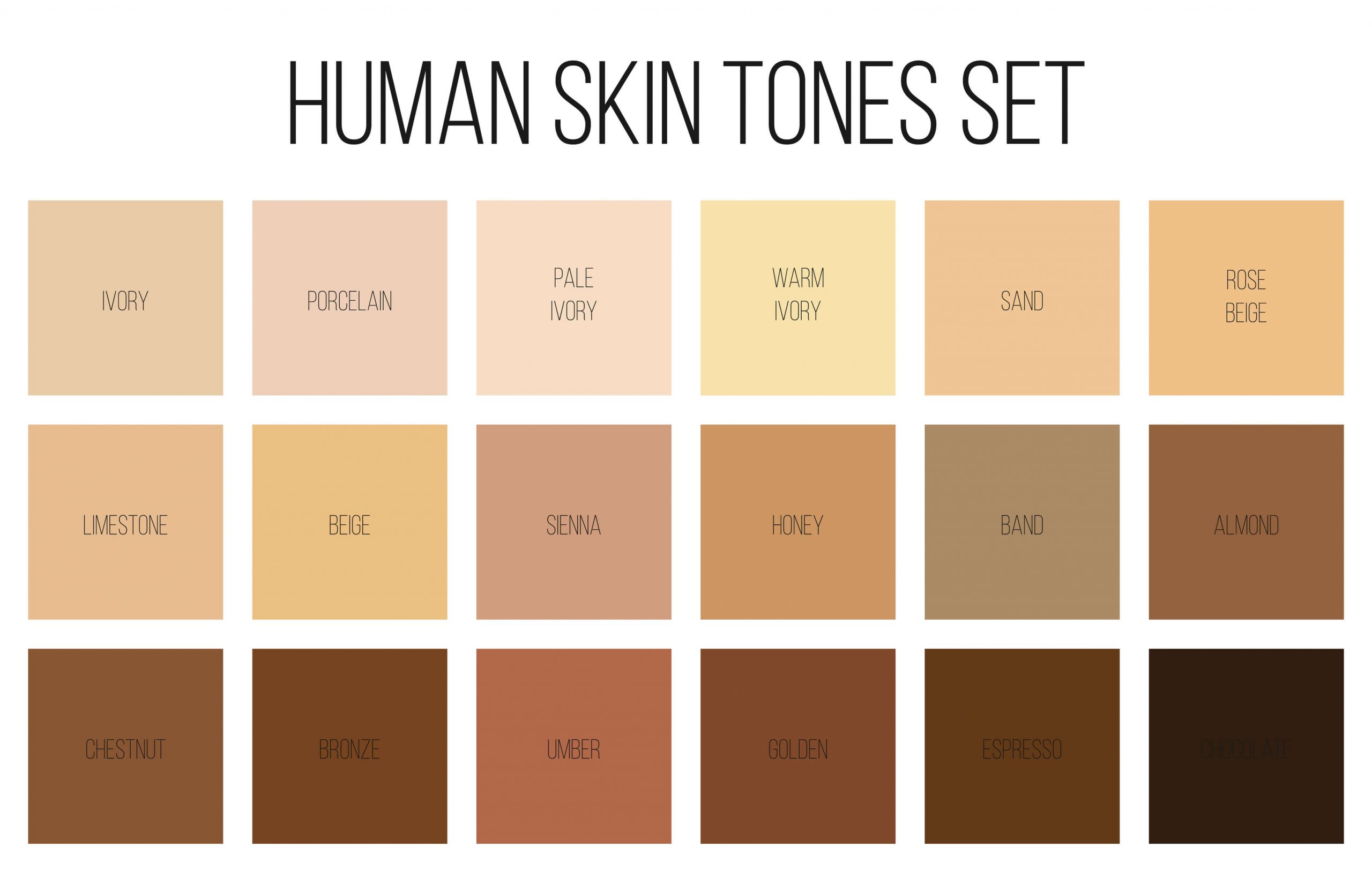 Have you ever observed that some people look grey or weirdly white when they apply foundation! That is what happens when you pick the wrong shade.
Find your skin tone!
Your skin tone is the natural color/shade of your skin which can vary slightly based on seasons. You can have a fair, dark, or medium tone and it's important to know that when you go out trying foundations.
Why does it matter?
If the shade is too dark or too light, your skin loses its natural charm and looks unnatural. Therefore it's very important that you take your time to pick the right shade that matches your skin tone.
Pro Tip!
If your skin color varies on different areas of your face, choose your skin tone from the jawline area, away from the apples of your cheeks.
2 Undertone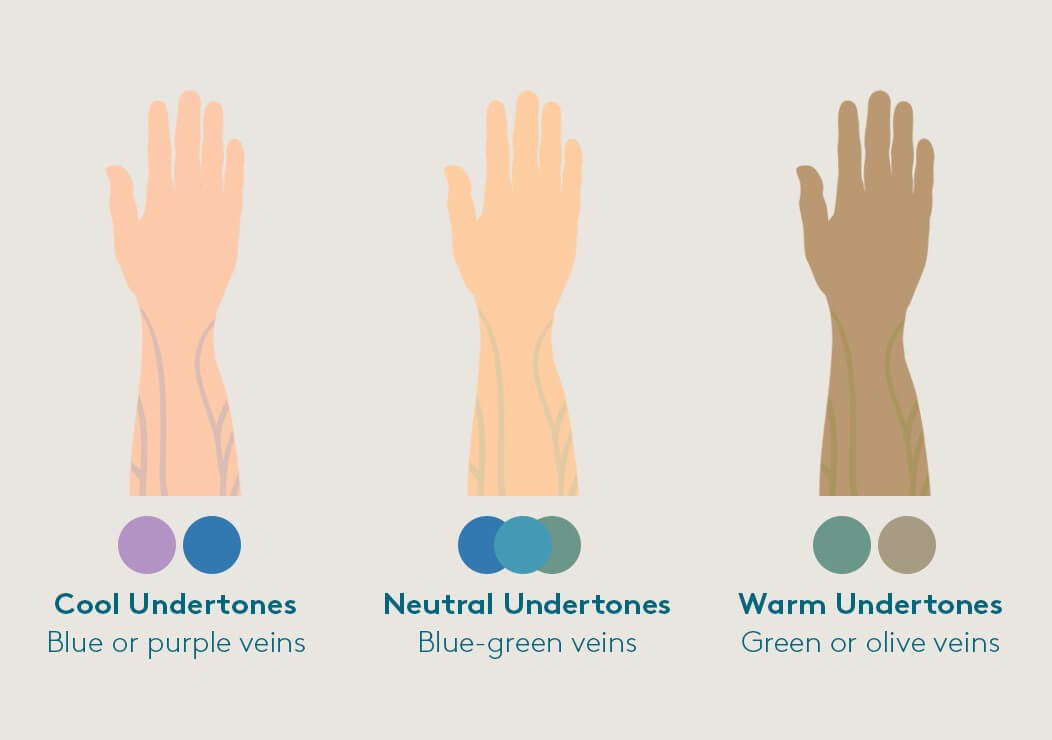 This might be a new concept for you but it's very important when it comes to makeup and clothes.
What is Undertone?
Undertones are the colors from underneath the skin. Your skin tone and undertone decide your hue.
How to Find Your undertone?
Finding your undertone is a tricky step but through the following steps, you can ultimately find the answer.
Method-1
Check your veins near your wrist
Identify if the color is blue, purple, or green
Green indicates a warm undertone
Blue or purple shows a cool undertone
A mix of colors indicated a neutral undertone
Method-2
Try on silver and gold jewelry
If gold looks good on you, you might have a warm undertone
If silver looks pretty on you, you may be a cool undertone
If both suit you, you are most likely a neutral undertone
Pro Tip!
Keep trying to find your undertone as it can take a few trials before you find the right answer!
You might feel like you are more inclined towards one undertone but that perception can change over time.
Why does it matter?
When you buy a foundation suited to your undertone, the product melts on your face and starts looking like 2nd skin. If you buy the wrong foundation it will be more prominent and will look off.
3. Skin Type
Every skin is different and thus needs different levels of care. Some people have dry, some have oily and some have a combination of both skin types.
Some people also tend to show more sensitivity and thus need to pick products that don't irritate their skin.  
a. Oily Skin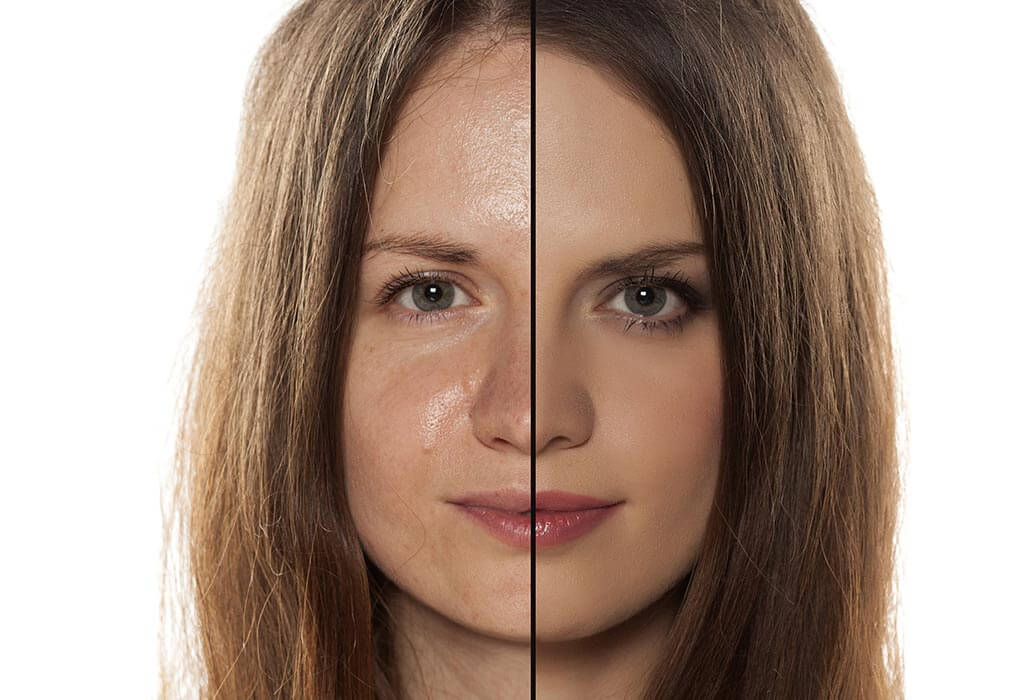 If you have oily skin, foundation application can become hard if the foundation also has an oily texture.
Oily skin produces extra oil (sebum) and thus a matte, powder-based, or water-based foundation will be ideal.
Best Foundation for Oily Skin
Below are some foundation recommendations for oily skin, we think you should try out!
NARS Soft Matte Complete Foundation
CoverGirl Clean Oil Control Foundation
L'Oréal Infallible Pro-Matte Foundation
Maybelline Fit Me Foundation
b. Dry Skin
If you have dry skin, you need hydrating and oily products to compensate for the low oil (sebum) production.
You can try a cream, liquid, or oil-based foundation for your dry skin.
Best Foundation for Dry Skin
Below are some foundation recommendations for dry skin, we think you should try out!
Maybelline Fit Me Dewy + Smooth
Lancome Teint Idole Ultra Long Wear
NARS Natural Radiant Longwear
L'Oreal Paris Infallible Longwear
c. Combination Skin
Combination skin comprises both dry and oily areas. Such skin types are oily around the tee zone and dry in other areas.
For such skin types, a satin finish foundation can work wonders as it offers a glowy finish in dry areas without making the oily area more oily.
Best Foundation for Combination Skin
Below are some foundation recommendations for combination skin, we think you should try out!
Maybelline New York Fit Me Poreless + Matte 
Nars Light Reflecting Foundation
L'Oréal Paris Infallible 24HR Fresh Wear Foundation, Lightweight
d. Sensitive Skin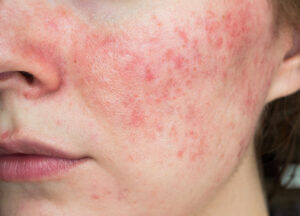 Sensitive skin is intolerant to certain chemicals and thus using the right skincare and cosmetics is necessary.
People with sensitive skin should avoid foundations with fragrance, alpha, and beta hydroxy acids as they cause skin irritations.
Best Foundation for Sensitive Skin
Below are some foundation recommendations for sensitive skin, we think you should try out!
Neutrogena Hydro Boost Hydrating Tint 
Cover FX Total Cover Cream 
BareMinerals Original Loose Powder Mineral (SPF 15)
NARS Sheer Glow 
e. Normal/well-balanced Skin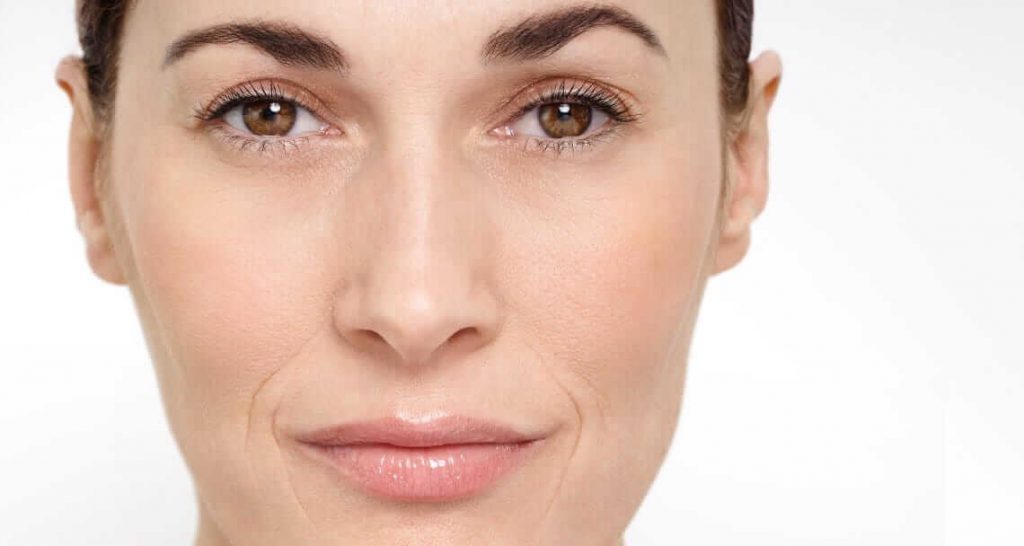 If you have normal skin which isn't too oily, dry, or sensitive, you can play around with textures till you find your favorite look.
Best Foundation for Normal/well-balanced Skin
You can try matte powders or dewy cream liquid, the choices are endless so just have fun!
You can try any foundation and go with the look that suits you.
Get Your Perfect Foundation Today!
In this article, we went through 3 simple beginner-friendly steps to find your first foundation.
As a beginner, find out your skin tone, skin type, and also your undertone before heading out to the store.
While shopping for the first time will be a struggle, if you have the basics covered, you will come down to a few options that you can try out and compare.