Glasses, also known as eyeglasses or spectacles, are types of visual eyewear that have lenses either clear or tinted mounted in frames that keep them in front of the wearer's eyes. These frames often have a bridge over the nose and hinged arms that rest over the ears. Without specialised lenses, glasses are occasionally worn for cosmetic reasons. Glasses are often used for vision correction, such as with reading glasses and glasses for nearsightedness. For construction workers or lab technicians, safety glasses offer eye protection against flying debris; these glasses may contain protection for the sides of the eyes as well as in the lenses. Some safety eyewear can shield users from visible and near-visible light or radiation. In some sports, like squash, eye protection is provided by the use of glasses.
If you wear glasses, you can use a strap to keep them from sliding off. To minimise loss and breakage, people who wear glasses only sometimes may have the glasses linked to a chain that goes around their neck. For people who must work in these conditions, losing their glasses would be devastating.
Stores to Buy Glasses Online in Pakistan
Below are the details about the finest Pakistani stores that sell the glasses online in Pakistan:
Ainak.Pk
Eye Glasses.Pk
Easy Sight.Pk
Kabeer Optics
Optical.Pk
Opti Look.Pk
Shashkay
Toor Optics
Shop Optica
National Optical Service
Ainak. Pk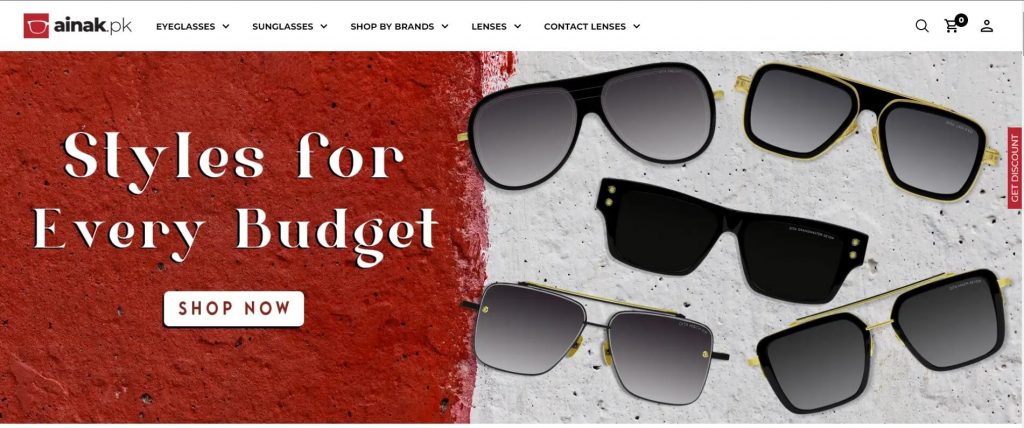 To be inventive, customer-focused, and to deliver high-quality products that go above and beyond what customers anticipate. Ainak.pk was established in 2010 with the goal of providing top-notch optical goods. Their primary goal is to offer the greatest pricing on the market, with quality remaining the secondary goal. Eyeglasses, sunglasses, contact lenses, optical frames, power lenses, and power sunglasses are just a few of the optical products they deal in.
You can visit the store from: https://ainak.pk/
EyeGlasses. Pk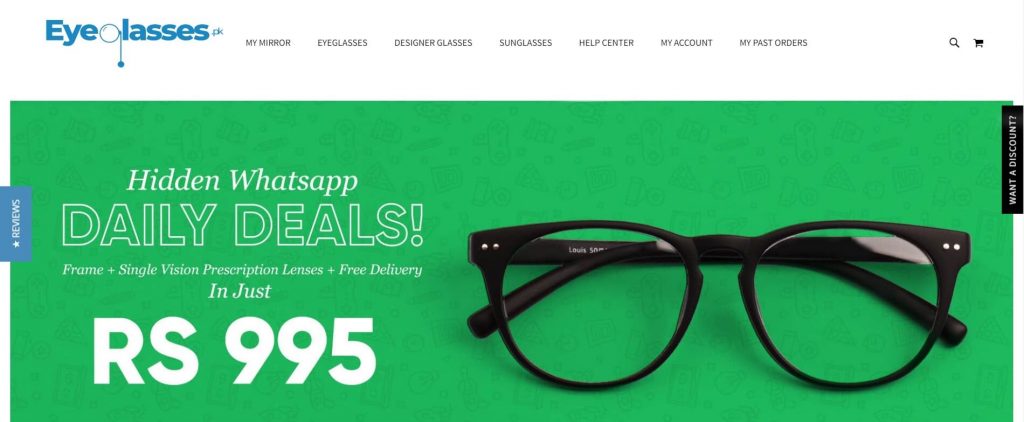 Eyeglasses is a reputable company in the eyewear and sunglasses industries with operations beginning and being registered in Karachi, Pakistan, in 2004. The business initially embraced functionality in 2002–2003 with a global flair. Eyeglasses PK has transformed the price paradigm of eyeglasses while changing the purchasing tendencies of this industry with an unmatched vision and unwavering devotion to respond to the needs of eye care.
The business has consistently brought high-quality eyewear products to its global client base because it recognises that access to eye care is a fundamental human right. A well-known brand in the discounted prescription eyewear sector, Eyeglasses PK provides a full range of optical products, including prescription eyeglasses, sunglasses, and a stylish assortment of designer eyewear.
In order to ensure that every product is produced to the highest standards of quality and integrally represents our extensive experience in the eyewear industry, Eyeglasses PK is made up of optical specialists. Eyeglasses PK offers the most popular selection of affordable prescription eyeglasses and sunglasses with enormous savings online because of backward and forward integration (creating, producing, and distributing glasses).
You can visit the store from: https://www.eyeglasses.pk/
Easy Sight. Pk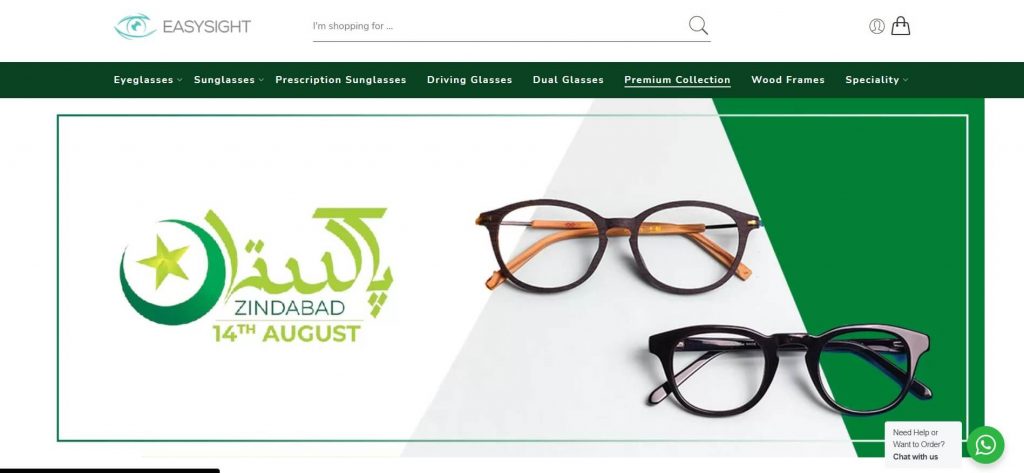 One of our common gifts is the ability to see. Because of eye defects or ongoing use of high-tech devices, we must wear eyeglasses, and we must also wear sunglasses to protect our eyes from UV rays and intense sunlight. Today, design is necessary as well. Easy sight is the only solution for all of your demands that are related to your eyesight because they also take care of your eyes and appearance. Easy sight was formally founded in 2005 by a group of professionals in Karachi, Pakistan. Later, for the convenience of our customers, their physical stores expanded to include more locations. They  launched their online store in 2012 to meet the needs of people from all corners of the globe at reasonable prices while adhering to the regulations governing
Eyeglasses, prescription and non-prescription sunglasses are all available at Easy sight. They have highly coveted, top-notch things that look fantastic on you and are acceptable for use. They manufacture their products under the strict scrutiny for quality assurance because quality is strength and your satisfaction is what they require. Easy sight gives you the greatest service possible without hurting your wallet while yet elevating you above all of your friends. Along these lines, Easy sight states, "Buy happily and enjoy your impressive looks."
You can visit the store from: www.easysight.pk
Kabeer Optics

Kabeer's team, which has 30 years of practical expertise in the retail industry, has sold about 150,000 prescription glasses so far, and they have one of Pakistan's best professional opticians on staff. Their ability to provide authentic, fashionable, non-allergic, and high-quality glasses, as well as outstanding customer service and durability, provides a competitive edge in the market. They have a helpful customer care team available around-the-clock to address any questions you may have about your eyewear needs.
For men, women, and children, Kabeer Optics carries hundreds of stylish eyewear. Using our live 3D live try-on Virtual service, it is extremely simple to obtain the most recent frames and sunglasses that suit your wants. Narrow down your search and browse the entire inventory to get the colour, size, or form of frames that you prefer. Come hither to find the ideal glasses to enhance your vision, appearance, and self-transformation.
You can visit the store from: https://kabeeroptics.com/
Optical. Pk
Optical. Pk ensures that everyone can see and live more clearly in order to make the world clearer. To lead the industry in high-quality eyeglasses, see to it that each person's vision requirements are satisfied, and work to offer the greatest and most practical eye care and eyewear options.
You can visit the store from: https://optical.pk/
Opti look. Pk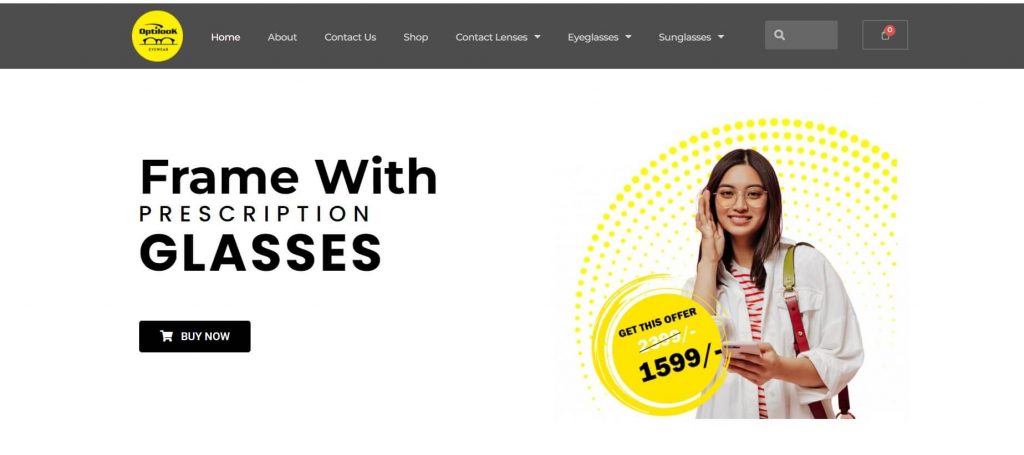 One of Central Karachi's top eyeglasses retailers is Optilook. Since its founding in 2006, Optilook has established an enviable reputation for providing exceptional customer service, unwavering professionalism, and a cutting-edge product line that provides customers with excellent value. They think that the concept of the client is an attitude rather than a method. It is a customer-focused corporate philosophy and culture that motivates team members to keep working hard and providing amazing customer value, assisting them in attracting new clients, delivering high-calibre customer service, and cultivating client loyalty.
You can visit the store from: https://optilookpk.com/
Shashkay

For a long time, Glasses have only been an accessory. They seek to evolve this accessory into something that not only satisfies your need but also represents your uniqueness, gives you a sense of security and style, while also taking into consideration the current trends and funks. They entered the market with the straightforward goal of offering customers top-notch optics, optical frames, and both men's and women's sunglasses that fit within their budgets.
Shashkay offers you the top-notch, fashionable eyewear that is essential for your face's style and eye health. They put a lot of effort into making sure that the items catch a new level of quality and look fashionable and elegant on the wearer's face and eyes because appearances are important. From specialised premium acetate to ultra-lightweight titanium, which are cut, cleaned, polished, and assembled to go through the initial phase of quality checks to ensure flexibility and durability, they search out and for the best frames that are put together using the finest materials.
You can visit Shashkay from: https://www.shashkay.com.pk/
Toor Optics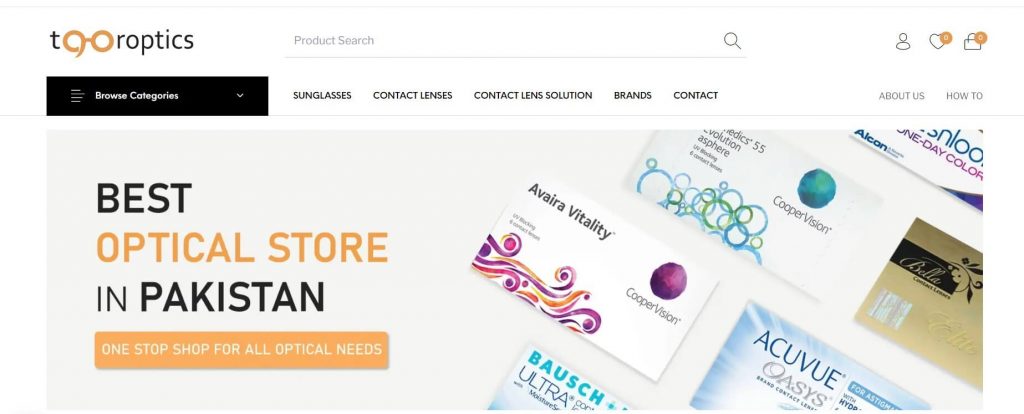 In 1999, when there were numerous Giants in the wholesale industry, their journey began. Starting out, they just had a few pairs of eyeglasses. To reach the masses in the neighbourhood market was their goal. Toor Optic keeps delivering with the goal of providing the greatest quality, and as a result, they have established themselves as one of the market leaders for wholesale optics. They are one of Pakistan's largest wholesalers in the optics sector. They constantly put the needs of the customer first. Customers are the primary pillar of our growth, in our opinion. They offer low pricing on the highest calibre sunglasses, eyeglasses, and contact lenses. They promise our customers that they will receive products of the highest calibre. They guarantee that you will be astonished by the product quality once your Spectacles are delivered to your home. Serving you is their top concern, no matter what the cost. To ensure that you receive what you require, their customer support will stop at nothing.
You can visit the store from: https://www.tooroptics.pk/
Shop Optica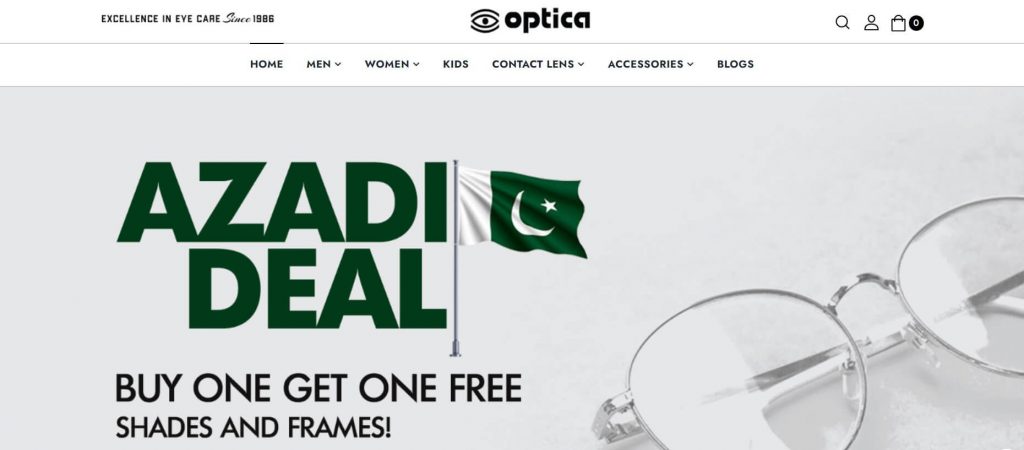 You can find professional and advanced eye care accessories from Shop Optica. They have been providing excellence in eye care since 1986. Shop optica is selling a premium eyewear ranging for men, women, and children. You can also find many Unisex products there that can cater for your need along with a sense of fashion. Optica can provide you unmatched services along with high-end optical accessories.
Shop Optica has made millions of customers happy with its amazing products. They have the authorised dealership of 80 luxury brands from all over the world. You can buy glasses, sunglasses, and contact lenses from them.
You can visit the online store of Shop Optica at: https://shopoptica.com/
National Optical Service

As National Optical Service, which has been in business for more than 38 years and has served more than 1 million clients, their modest history began in 2000 with the opening of a top retail location in Karachi, Pakistan. To lead the industry in high-quality eyeglasses, see to it that each person's vision requirements are satisfied, and work to offer the greatest and most practical eye care and eyewear options. ensuring that everyone can see and live more clearly in order to make the world clearer.
You can visit the Eye Frames online store from: https://eyeframes.com.pk/
Make Your Vision Clearer
Buy amazing eye accessories from these online stores and make your vision clearer with their amazing eyewear. They not only cater to your needs but also take care of your fashion statement.