You can never compromise on wedding outfits. It is hands down the most serious decision every woman has to take, months before! We, women, save steadily for years and set our eyes on one of the most versatile and luxurious outfits to look our best at the wedding. This shouldn't come as a surprise when we say that wearing Pakistani wedding dresses brings significant elements of epitome to your day. It transforms you, and your look as a whole. Be it your own big or attending someone else's, you have to look your best Period.

Speaking of which, let's introduce to the latest luxury collection of luxury formal dresses, designed especially for the wedding season by none other than Daud Abbas.
About Daud Abbas
Although Daud Abbas is not obliged to any introduction, given that he's one of the leading fashion designers. He is known as well as praised for his intricate, extraordinary, and finest contribution to Pakistani fashion. The attention to detail, required in each couture, represents the femininity and embellishment of their signature floral patterns. Nothing is ordinary at Daud Abbas, they let you wear your heart during wedding season! Be it bridal or formal, they have a heart-soothing collection, tailor-made to your desire. To maintain their prestige and highest standards, they make sure of an unrivaled customer experience!
Sneak Peek into Their Top Collection of Formal Dresses for Women
A collection of the versatile and timeless elegance of women's fashion. The idea is to design the best for you! Their vision is to create a clothing brand that has a mix of unique but modest stances detailing with traditional eminence to meet the demand of today's customers. Daud Abbas has come up with a vast variety of Pakistani women's clothing fashion i.e., Unstitched, ready-to-wear luxury, and festive collections. The premium quality of their finest material will leave a mark on your heart!
Trend for all generations!
The tying of the knot calls for celebration; You can never miss out on this look and after seeing this, we don't believe your heart will settle for anything less. Speaking of this masterpiece by Daud Abbas, this subtle blue dress combines a gorgeous organza long shirt fully embellished in layers of pink shade embroidery and silver handwork together with embroidered dupatta enhance with gorgeous elements. If you're looking for formal wear for a daytime wedding, VOILA – this can be your perfect pick! Timeless and simply beautiful.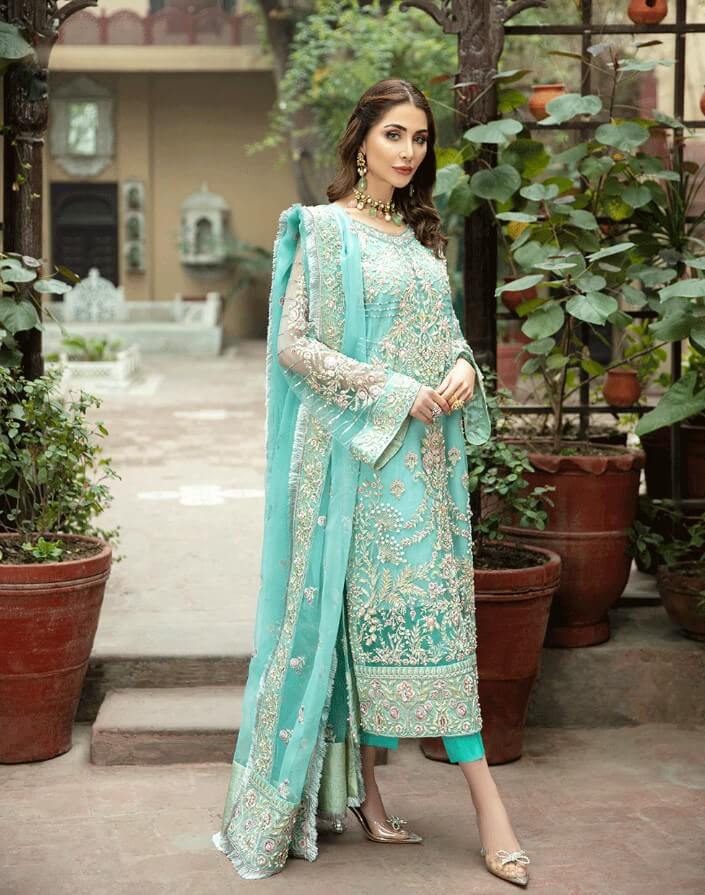 The fantasy of all seasons
If royalty had an identity, it'd be this sensational piece, Sang-E-Marmar. A grey net lehnga yielded in glowing tilla enhanced with sequins work, beads, pearls, diamantes, and zardozi work completed with jamawar and charming net frill paired with scallop border dupatta to seal the look of the season! As they say, there's nothing wrong with adding a contemporary twist to your bridal dress. This formal wear for women is simply ideal for a modern-day bride who adores traditional wedding attire with modern elaborations, bold cuts, magnificence, and silhouettes.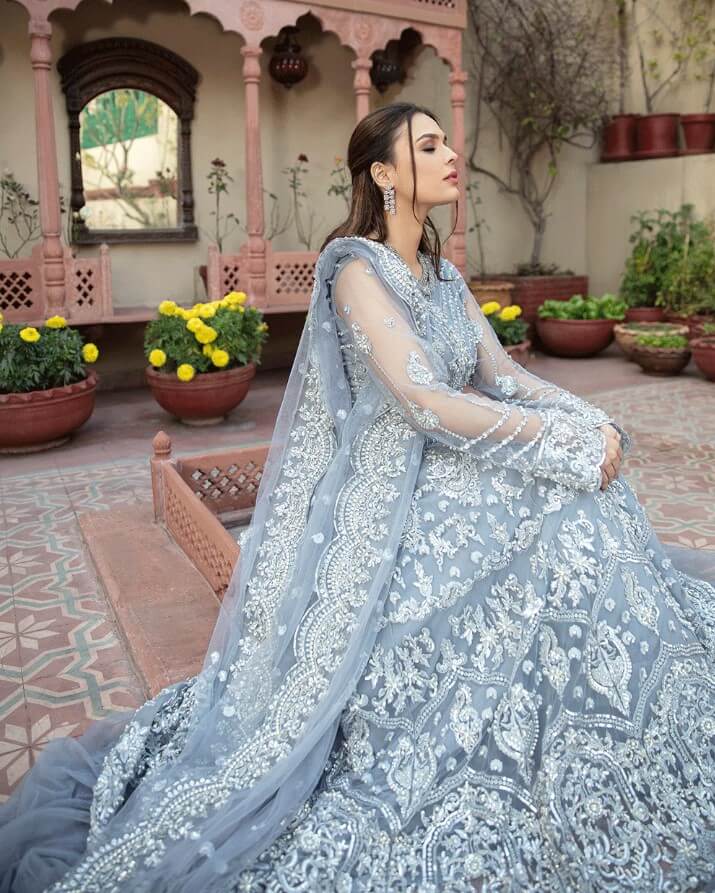 Threads that style generations
Naturally, you'd wanna wear an outfit that no one has ever seen before. Keeping that in mind, Daud Abbas has designed one-of-its-kind Sang E Seem for modern formal clothes for women. A vivid festive and feminine look this classic ensemble features an Anarkali silhouette fully embroidered and rendered in zardozi work layered with tilla, pearls, sequins, and stones, finished with jamawar, paired with embroidered dupatta with spray and detailed borders. One thing is certain, all eyes would be set on you the moment you enter the place. Let people capture the beauty and grandeur of your attire.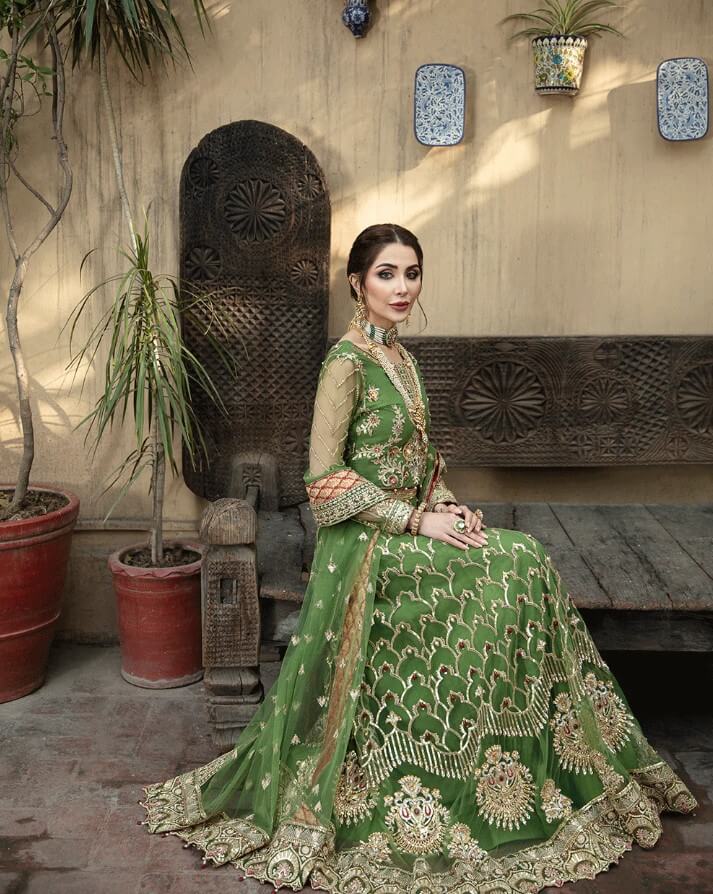 Desire into Fashion
What is that one thing which is mandatory, be it any occasion wedding, birthday celebration, or anniversary? Yes, you guessed it absolutely right! "Dresses And New Dresses."

Happiness is celebrated by spreading and sharing it with your loved ones and it is certainly expressed oozingly by the vibrant colors that we drape ourselves with.

Daud Abbas has a dress suited for, well, let us say mischievously for every occasion. It is named after a natural stone "ONYX", for its rarity and color deepness. Crafted with sophistication and grace a stylish combination of basic cutline and vivacious black color. Despite being a black-on-black embroidered suit, the contrast is so well-balanced with the blend of sequins and pearl fringe lace on Hem that it enhances the features of the outfit rather than suppressing them. To complete the traditional look a Dupatta edged with multi-color ornament borders is carried along with it.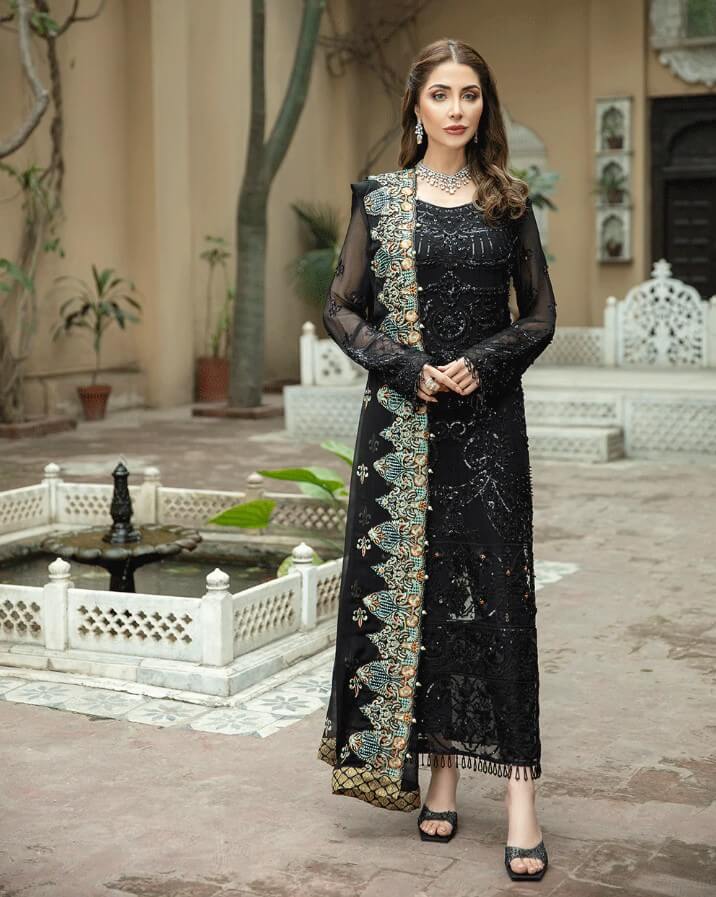 Choice of Freedom
As a nation, we are obsessed with ritualistic and cliched wedding dresses, although trying to keep them as simple as possible. But there is absolutely nothing wrong with bringing a fashionable swirl to the wedding with this unique Jora of modern embellishments and needlework. This eternal white dress is fashioned with stylish gold embroidery bejeweled diamantes, pipework, silver Sitara and pearl handwork. Heavy yet trendy embellished sleeves add a present-era aesthetic to this one-of-a-kind suit. A Dupatta accompanies the ability to add charm and elegance to this evergreen look.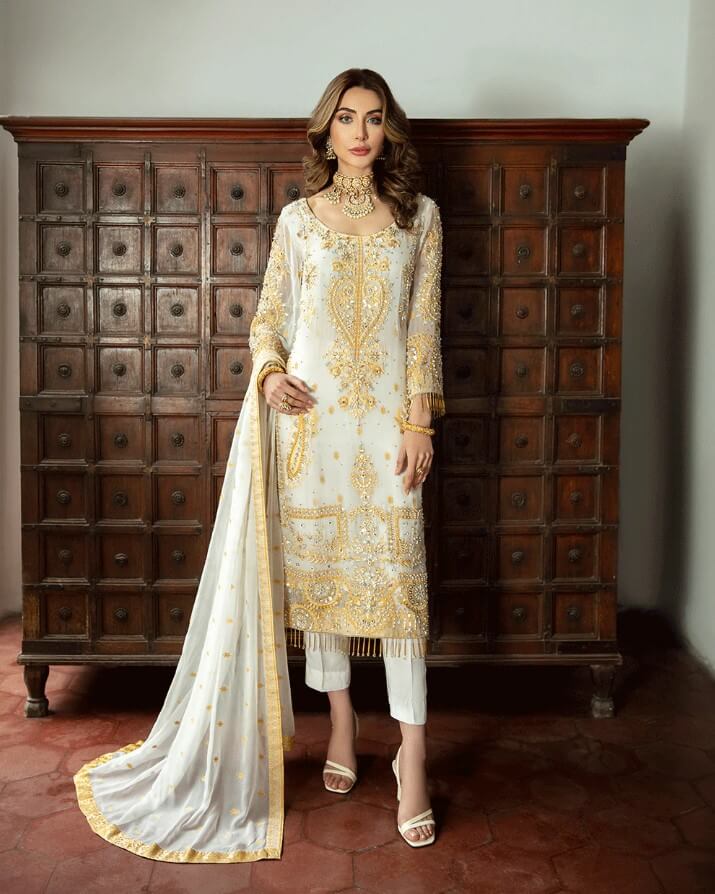 It's A Wrap!
A woman can never be tired of getting dolled up for a wedding in a gorgeous outfit. Wedding wear is decided months ago and so is our preparation in bringing the latest collection for you! Daud Abbas has always been under the limelight for designing the chicest Pakistani bridal dresses and one-of-a-kind formal suits for women. We hope to have ended your dilemma of picking up your favorite dress from Daud Abbas's formal wear collection.