If you are a Hardee's fan, we bet you will love these Ramadan deals.
Whether you are craving beef or chicken, try the Hardee's deals today and enjoy with your family or food buddies!
Deal 1
Price: PKR 1399
What's in it?
1 Chicken Fillet Burger
1 Regular Fries
1 Grilled Chicken Burger
2 Drinks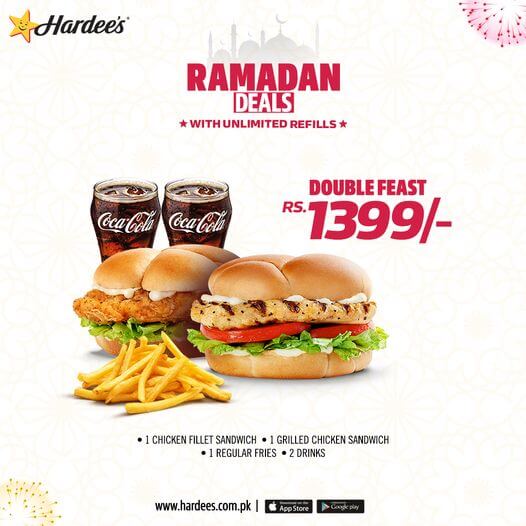 Deal 2
Price: PKR 2499
What's in it?
1 Big Burger
1 Crispy Chicken sandwich
2 Value Chicken sandwiches
6 Golden Chicken Bites
1 Medium Fries
4 Drinks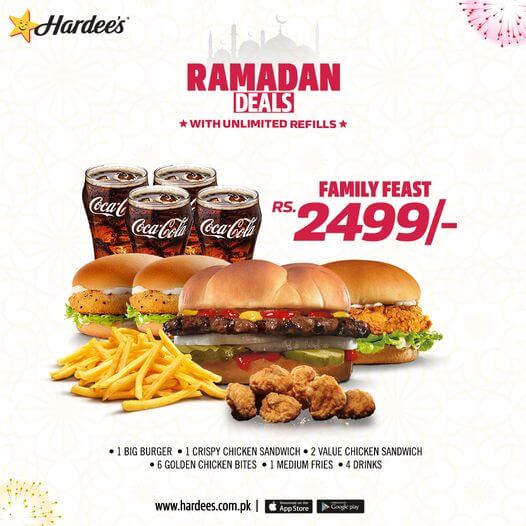 Enjoy Iftar at Hardee's!
So that's a wrap for Hardee's deals. Check out KFC Ramadan Iftar Deals, or Double Up Your Iftar with Burger Lab's Double Crunch.
Find out more Ramadan deals, discounts, and a list of iftar buffet options for each city on the site.