A steak platter is both a mouthful and a visual feast. The allure of perfectly grilled meat with oozing sauce is heavy. I'm doing a round of the best steaks in Karachi that K-town has to sell so you don't have to think about your next meal out. Here is a list of the best steaks in Karachi.
Steak Houses in Karachi
07 best stake houses in Karachi everyone should visit.
Steak-CFU
The Patio
Arizona Grill
Meat The Cheese
Koffie Chalet
Jason's Steak House
Gunsmoke
1. Steak-CFU
CFU Steak Karachi, which has a 4.5 rating on Trip Advisor, should be one of Karachi's finest steakhouses. For appetizer lovers, the seven to eight sidelines on a single platter are ideal. It is the perfect option for steak lovers because of the wide range of flavors and generous serving size. Another thing to expect is the calming feeling. However, owing to the high demand, you can book a table ahead of time. So, if you are in Karachi and are craving some Steaks then CFU Steak Karachi is a must-visit.
2. The Patio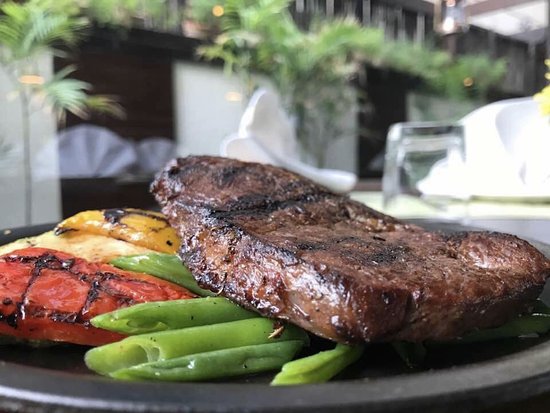 The Patio, one of the steak places in Karachi, which is located in block-4 Clifton, is another highly recommended steakhouse in Karachi. The venue is less busy and has a warm ambiance that is ideal for small groups and couples. The mixture of finely grilled tender beef and a variety of sauce is a hit with steak fans.
3. Arizona Grill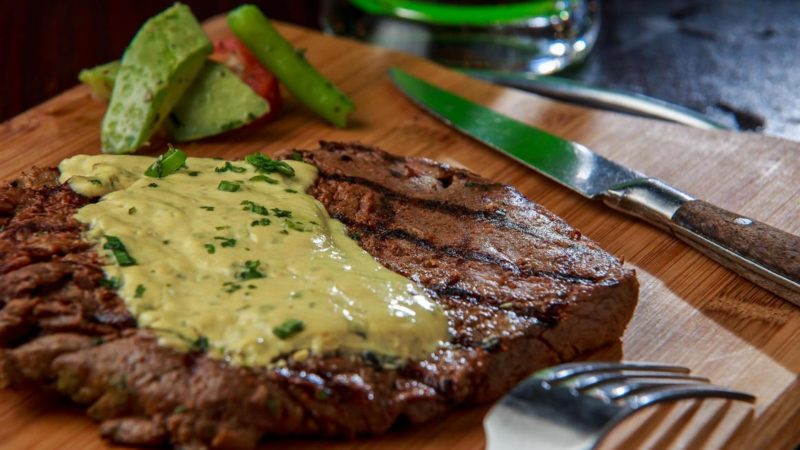 For someone who does not like doing new things, an original location is a winner. The most famous restaurant among Karachi residents is Arizona Grill. Arizona Grill, the best steak places in Karachi, was one of the first American-style steakhouses to open. A generous serving that isn't too expensive and has the best flavor possible. If you want to try the best steaks in Karachi, you must visit Arizona Grill.
4. Meat The Cheese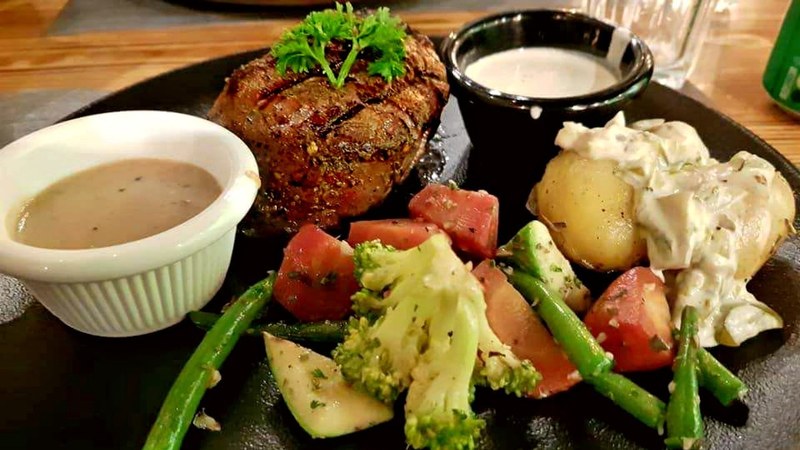 Meat the Cheese has the best steaks in Karachi and is for you if you like your steak cheesy but juicy. Cheese lovers will enjoy their selection of steaks with the best cheesy sauces in K-town. However, if you're looking for something specific, order the Chateaubriand steak, a prime cut steak grilled right in front of your eyes.
5. Koffie Chalet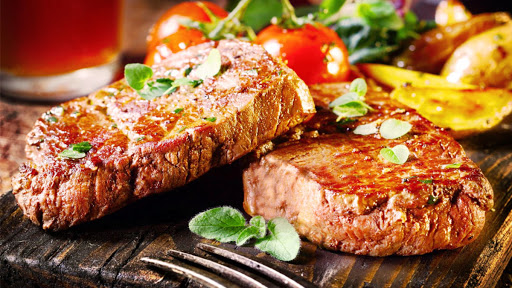 Koffie Chalet has the best steaks in Karachi which are located in the heart of a food hub on Sindhi Muslim, This is another spot to keep on your radar for the best steaks in Karachi. Koffie chalet, which has a four-star ranking on Trip Advisor, is a favorite of steak lovers. Koffie Chalet is a must-try with a budget-friendly menu and a variety of flavors.
6. Jason's Steak House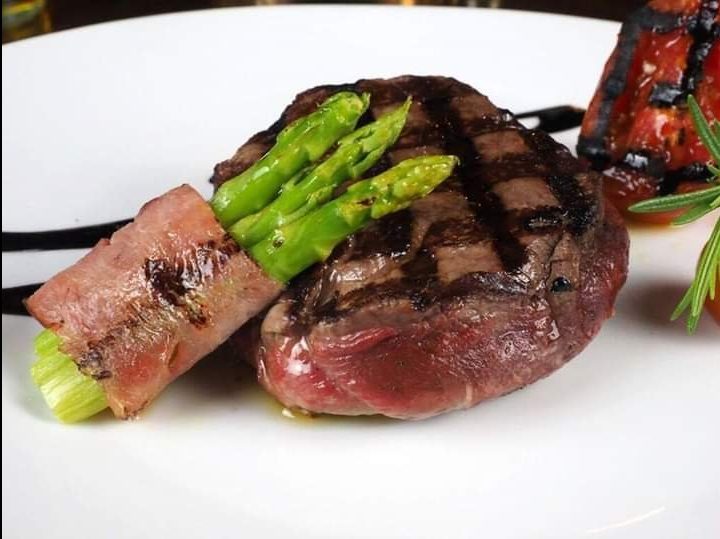 In Karachi, this is one of the top steakhouses. Jason's Steak House is on the top floor of the Pearl Continental Hotel Karachi, which is one of the PC chain's five-star hotels. The venue is small and intimate, making it ideal for couples as well as small groups of friends and family. It's also a good spot for hosting business meetings. The restaurant is more expensive than most because it serves marinated steak cuts made from imported veal and beef.
7. Gunsmoke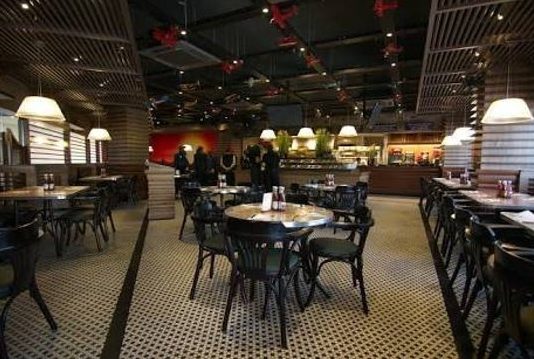 The Dolmen Shopping Complex has this restaurant. It is a "different" themed restaurant with residents dressed as cowboys. The blue cheese turkey bacon beef burger and the sheriff cut beef pepper steak (with must-have creamed spinach) are also excellent.
The meat is of excellent quality and does not vary greatly from one meal to the next. When you request a medium steak, it will be delivered as a medium steak, which is unique elsewhere in the world. It is not a location where you should stay after your dinner because the atmosphere is busy and unsuitable for passing the time.
These locations are the most well-known among Karachiites when it comes to the best steaks. When you want to spend time with your relatives, don't hesitate to bring a parent who is visiting or go yourself.