The JS Group and venture capital company 500 Global have teamed up to help startups in Pakistan. By working together, 500 Global hopes to introduce its selection of investor and startup education programs in the country.
They will also keep looking for high-potential technological businesses and top entrepreneurs to invest in.
Between 2018 and 2021, the number of venture-backed deals nearly tripled to 86, and investment increased more than 20 times to $332 million.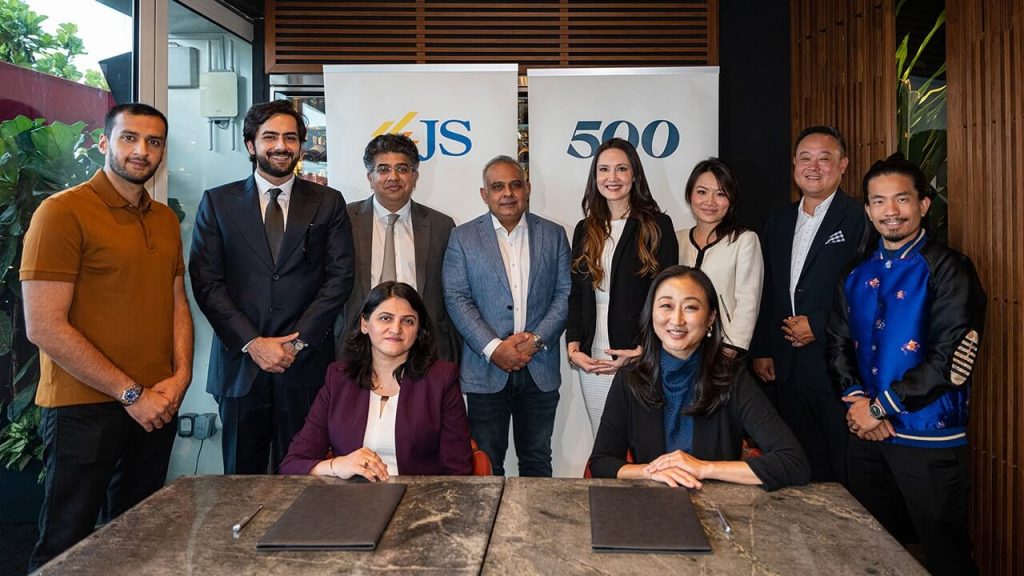 According to MAGNiTT, Pakistan is at a turning point for international venture-backed projects as it attracted more than $300 million in capital in the first nine months of 2022.
The partnership demonstrates 500 Global's commitment to entrepreneurship as a means of advancing economies and people everywhere. 
The Silicon Valley-based company has invested in more than 2,700 businesses in 81 countries, has $2.7 billion under management, and has 49 unicorns in its portfolio.
500 Global has also managed more than 80 accelerator programs throughout the globe, giving companies the resources they require to succeed. 
In order to help the Pakistani startup ecosystem, JS Group will keep advancing its mission by developing category-defining technology companies, a fresh batch of businesspeople, and more job opportunities.
500 Global made its first investment in Pakistan six years ago and by teaming up with JS Group, the firm intends to deepen its commitment to building a thriving and sustainable startup ecosystem.