2022 has been a tough year for the entire globe.
From climate change, and inflation, to raging wars in certain regions, the year had its fair share of bad news.
With all that said,
There were many positive developments, and victories that acted as a silver lining in the dark.
For Pakistan, victories like winning the cricket tri-series (against New Zealand and Bangladesh), advancements in tech and education along with mega hit movies like Maula Jatt kept every Pakistani hopeful.
To show you the positive side of 2022, here is all the good news that will uplift your Pakistani spirit.
Positive News from 2022
Below are the top positive developments from 2022, that took place in Pakistan:
Winning a total of 8 medals, including 2 gold, Pakistan showed its best performance in the Commonwealth Games in the past 50 years.
68 players participated in 12 sports in the Birmingham Commonwealth Games which proved to be a huge success.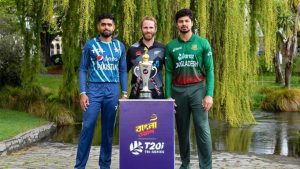 Pakistan won the T20I Tri-Series by 5 wickets against New Zealand. The series included Pakistan, Bangladesh, and New Zealand, where Pakistan won the final match after limiting New Zealand to 163 for 7.
3. The Legend of Maula Jatt Becomes the Highest-Grossing Pakistan-Made Film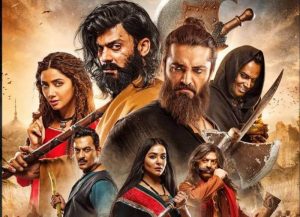 In 2022, the Legend of Maula Jatt was released which became the highest-grossing Pakistan-Made Film to date.
In October it collected US$2.3mn in its opening weekend and ranked 9th in the UK Box Office Top 10. The movie was released worldwide, across 25 countries, and earned PKR 150 crore worldwide as of November 2022.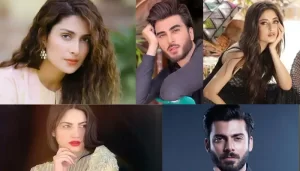 5 renowned Pakistani celebrities were included in the 100 Most Beautiful or 100 Most Handsome Faces of 2022.
The list honored Fawad Khan, Sajal Aly, Ayeza Khan, Imran Abbas, and Neelam Muneer in the list of the 100 Most Beautiful/Handsome Faces of 2022.
Every year the TC Candler organization produces the Annual Independent Critics List of the 100 most attractive/handsome faces of the year and 2022 proved to be a lucky year for the Pakistani film and drama industry.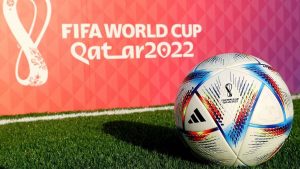 Pakistan-made football "Al Rihla" was used during FIFA 2022. FIFA was the biggest football event of the year, and Argentina won the cup in the end.
The use of the "Al Rihla" football was of huge honor as our craft was displayed, used, and valued at the tournament.
6. TikTok & Google to Start In-office Operations in Pakistan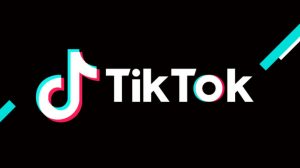 In December 2022, Dunya news announced that TikTok will be opening a liaison office in Pakistan soon.
According to DAWN news, following their footsteps, Google will also be opening its office in Pakistan very soon, opening new opportunities in the IT sector for Pakistan.
7. Abdul Latif Sheikh Awarded the "Donald Frankie Medal"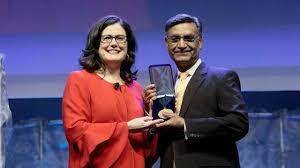 In August 2022, Dr. Abdul Latif Sheikh received the prestigious "Donald Frankie Medal Award" from the American Society of Health-System Pharmacists.
He is the first Pakistani and Asian pharmacist to be given the title.
Dr. Abdul Latif is a Pakistani pharmacist who is also the Founder and President of the Pakistan Society of Health-System Pharmacists.
In October 2022, Elsevier ranked 23 NUST researchers among the top 2% in the world.
The renowned academic publishing company Elsevier is based in the Netherlands and it specializes in the technical, scientific, and medical literature.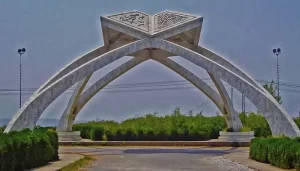 In 2022, Quaid-e-Azam University was ranked among the top 500 by the Times Higher Education World University Rankings.
Formerly known as Islamabad University, it was founded in 1967 in Islamabad, Pakistan.
Quaid-i-Azam University is one of the oldest universities in the country and is considered a gem for academic excellence.

On August 23, in the biggest management buyout in the tech industry of Pakistan, the Co-Founder of HRSG BPO (Pvt.) Ltd. and HRSG BPO bought the whole ownership interest and the Decibel brand from HRSG Group.
Decibel HRMS is Pakistan's most renowned HR enterprise cloud. It connects over 175,000 individuals from across the globe.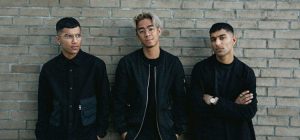 In November 2022, the Norwegian dancing sensation Quick Style came to Pakistan for a tour.
Music fans across Pakistan are excited about the tour as the international sensation has arrived in their hometown.
The boys arrived in Pakistan as Coke Studio announced the tour of the dance group nationwide on their Instagram page.
In August 2022, the National Short Film Festival was organized where contestants submitted 60 to 90-second short films.
A 14-year-old student from the 8th class won the award in a special category for making a short documentary on the Mughal-era tomb.
The talented boy aims to bring laurels to the country in the film-making and production industry.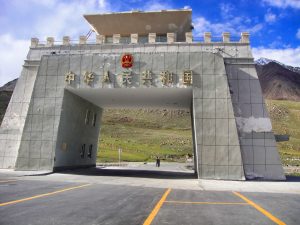 A documentary on the lives of two young Pakistani students (studying at the Hangzhou Science and Technology Innovation Center, Zhejiang University) won 2nd place out of over 65,000 documentaries.
The documentary focused on two young and talented Pakistani researchers and was made by Hangzhou Tradition, Radio, and TV (HCRT).
14. NED University Developed the First Ever "Made in Pakistan" Electric Car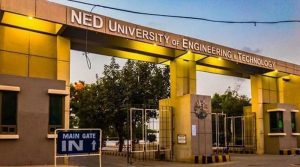 On 14th August 2022, a locally produced car NUR-E 75, was launched in Pakistan.
Although the electric vehicle NUR-E 75 will be available for public pre-ordering starting in late 2024 the technology it brings forward is worth waiting for.
The vehicle is a product of research at the NED University of Engineering and Technology and the vehicle is also planned to be exported in the coming years.
15. IPS Airways Launched Direct Flights Between Pakistan and UK

In August 2022, IPS Airways, a UK-based airline started direct flights between East Midlands and Leeds Bradford Airport in the UK, to Pakistan.
IPS Airways flights will travel between the UK, Islamabad, and Lahore airports on the Airbus A330-200 aircraft.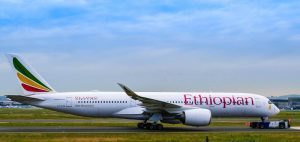 In November 2022, the Ethiopian envoy stated that Ethiopian Airlines will soon begin flight operations in Pakistan.
The necessary groundwork has been completed by both governments. The airline will begin operations in Karachi first.
This is a great development that will strengthen the transportation network in the country.
17. Tabiyat.pk and CCL Collaborate to Offer Better Healthcare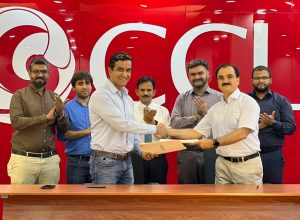 In August 2022, Tabiyat.pk and CCL (leading pharma brands), joined hands to promote authentic and accessible healthcare in Pakistan.
Through Tabiyat.pk's reliable and well-reputed platform, the brands collaborated to offer quality CCL healthcare products.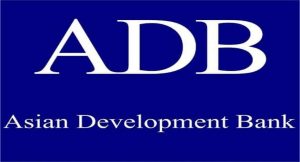 Pakistan and Asian Development Bank signed a financing agreement of US$100 million to improve healthcare in KPK.
An estimated 38 million people will benefit from this initiative
Under the "Khyber Pakhtunkhwa Health Systems Strengthening Program" the agreement would help women needing maternal health care services.
That would result in reduced infant and maternal mortality rates.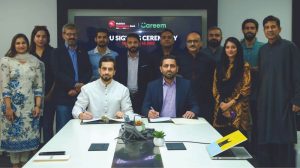 In September 2022, Mobilink Microfinance Bank Limited (MMBL), Pakistan's largest digital bank, joined hands with Careem to offer health insurance services to its captains.
Through digital channels, the insurance will be offered to Careem captains at market competitive rates.
The Chief Finance & Digital Officer of MMBL, and the Country Head of Careem Pakistan, signed the memorandum of understanding (MOU) in September.
20. Mari Petroleum Reported Highest Profit of Rs. 33.1 Bil in 2022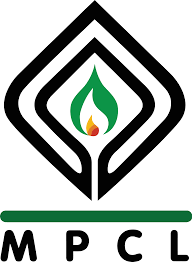 Mari Petroleum Company Limited (MPCL) announced a net profit of Rs. 33.1 billion, up by 5.20% for the fiscal year FY 22 (2021-22).
Mari Petroleum is a Pakistani petroleum exploration and production company operating at Pakistan's 2nd largest gas reservoir at the Mari Field.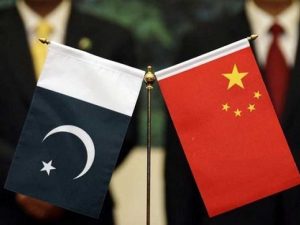 In November 2022, the Federal Government of Pakistan announced, to boost the nation's exports to $100 billion in cooperation with China.
The collaboration aims to increase exports by a staggering $250 billion in the second phase.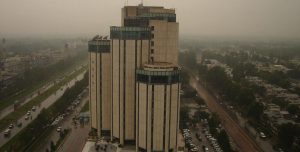 In October 2022 OGDCL, Pakistan's largest E&P company reported earnings of Rs. 53.3 billion (FY 2022-23), which is almost 58% greater than Rs. 33.63 billion net earnings in the prior fiscal year.
Net sales increased by 48%, from Rs. 71.53 billion to Rs.106.01 billion.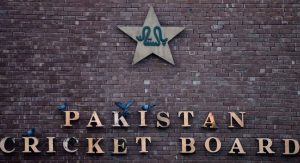 PCB ranked no. 4 among other countries by generating 22.1 billion in revenue in 2022 (reported by Times Now).
The high numbers are indicative of the success in the sports sector and how Pakistan is rising as a star in the field.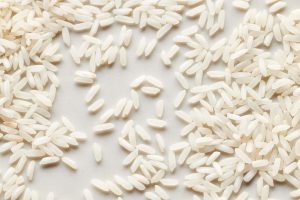 In November 2022, Azerbaijan removed Custom Duty (CD) on rice against exports from Pakistan.
The exemption for CD is applicable for 5 years.
The initiative aims at boosting rice exports from Pakistan by $20 million/per year.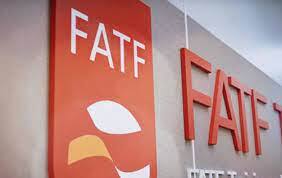 In November 2022, the Financial Action Task Force (FATF) action plans, the United Kingdom formally removed Pakistan from its High-Risk Third World Countries list according to Pakistan's Foreign Minister Bilawal Bhutto.
Bilawal Bhutto took to Twitter and described the development as some excellent news congratulating Pakistanis.
26. Suki Kinari Hydropower Project Gets Final Stator Frame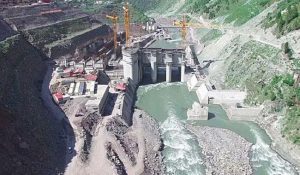 In August 2022, the Suki Kinari Hydropower Project in Mansehra got the final Stator Frame.
The project is a part of CPEC and has four power plants with a total capacity of 884 MW (megawatt) and will be completed by the end of 2023.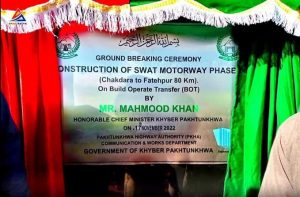 On 17th November, the Chief Minister KPK performed the groundbreaking of Swat Motorway Phase-II.
The road is 88 km long and is estimated to cost Rs 36.404 billion.
The flagship project is expected to promote sustainable development and communication in the area.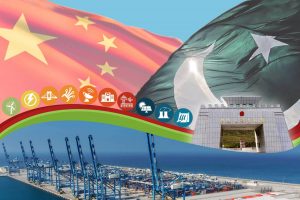 In October 2022, Pakistan and China began working on the 2nd phase of CPEC.
Projects like the New Gwadar International Airport and the "873 MW Suki Kinari HPP" are part of CPEC.
The projects under CPEC will be completed in the coming years helping Pakistan improve its energy and transportation sectors.
Among the top 10 countries most vulnerable to climate change Pakistan ranks 8th thus there is a need for strict and timely measures to prevent future catastrophes.
29. KP Govt Set Out To Plant 60 Million Trees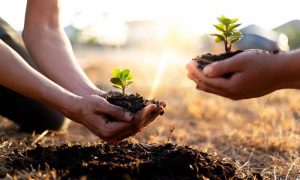 To prevent floods and landslides in the Hazara area, the Forest Department of Khyber Pakhtunkhwa started planting trees in late august 2022.
Zia ur Rehman (District and Sessions Judge) kicked off the program at the Mansehra court complex.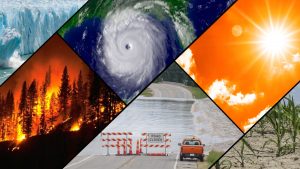 Pakistan, along with Ghana, and Bangladesh would be among the first countries to receive financing, for climate change.
According to a G7 initiative named "Global Shield," these countries would get aid against climate disasters.
The program was revealed during the COP27 summit held in November 2022 and is great news for Pakistan which is highly vulnerable to climate change.

On 27th September 2022, the South Punjab School Education Department introduced formal instruction in climate change.
Climate change has been added as a separate subject in all public schools in Punjab.
In its first phase, the project has only been implemented in south Punjab, which has been severely affected by floods in 2022.
32. EDB to Add 1250 MW of Electricity Through Solar Energy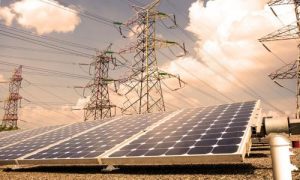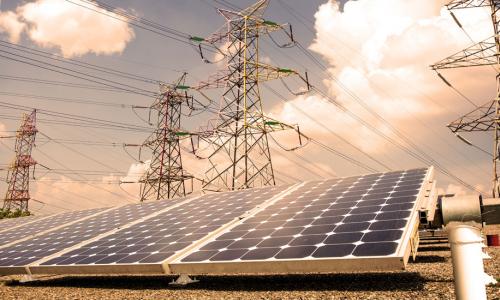 In July 2022, EDB proposed a plan for solar panels and allied equipment.
In October 2022, a statement came from the EDB regarding a plan to add 1250MW of electricity through solar energy to the national grid every year.
Solar energy could add up to 10,000 megawatts (MW) to the national grid by 2031.
This is great news for Pakistan as it faces severe energy crises on top of climate change-related concerns.
Wrapping it Up!
The year 2022 brought many opportunities, victories, and surprises for Pakistan. As we move towards 2023, do let us know what was your favorite achievement from the above.