Mobilink Microfinance Bank Limited (MMBL), Pakistan's largest digital bank, has joined hands with Careem to offer its Captains health insurance services through digital channels at market competitive rates.
On Tuesday, Sardar Mohammad Abubakr, Chief Finance & Digital Officer of MMBL, and Feroz Jaleel, Country Head of Careem Pakistan, signed the memorandum of understanding (MOU) on behalf of their respective businesses to officially roll out this initiative.
The objective of this collaboration is to provide diligent Careem captains with quick, simple, and affordable digital financial solutions.
Captains will now be able to activate their MMBL accounts digitally to gain access to the insurance services, with assistance from both the Careem and MMBL Support teams.
Sardar Mohammad Abubakar, commented on the development, saying, "Innovation and digitalization is the twin fuel that drives our growth at MMBL, and expanding our services to Careem Captains will help enable the achievement of our collective goal to promote digital and financial inclusion at all tiers."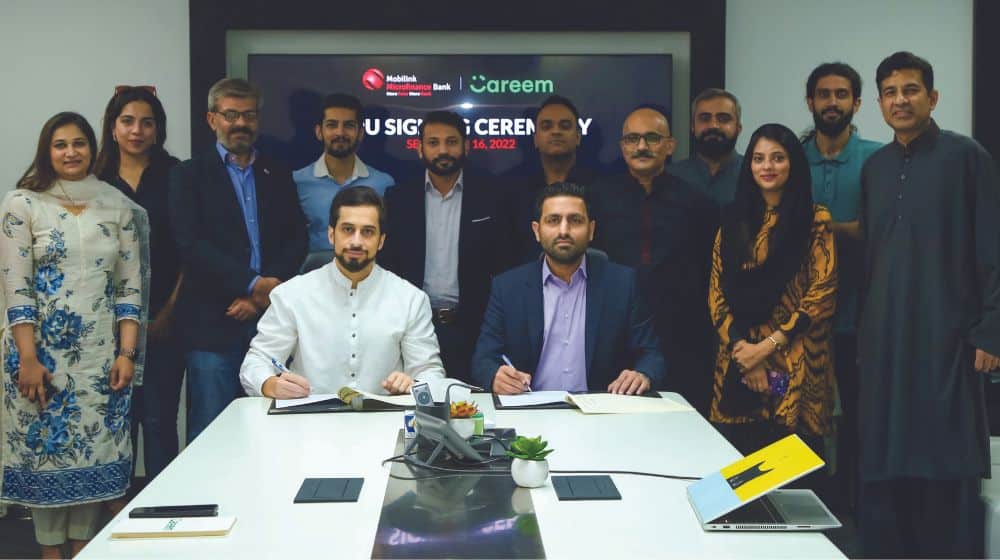 Through this agreement, we hope to bring health and financial stability to the Captains, who every day assure safe and comfortable trips for the masses, Sardar added.
The Country Head of Careem Pakistan, also spoke on the occasion, saying:
Captains are at the center of what we do and a focus area for us. This collaboration with MMBL will surely benefit our meritorious Captains by providing them with convenient digital finance solutions and e-health insurance.
Careem has always been at the forefront of coming up with initiatives designed at improving the quality of life for Captains. This is the beginning of bigger solution space for our Captains as we will continue to explore other ways to improve financing, Feroz added.