Kabul Restaurant is one of the most popular Afghani Restaurants in the centre of the city of Islamabad. The restaurant is famous among Afghani and non-Afghani people as it offers you the best Afghani cuisines from their menu. The Kabul restaurant is offering all kinds of Afghani cuisines at such a reasonable price that won't empty your pockets.
Kabul Restaurant
If you love Afghani cuisine or want to taste it for the first time, we are going to tell you about a place where you can get genuine Afghani cuisine. Kabul restaurant is a must try for you to satisfy your Afghani food cravings.
Contact Number:
If you want to know about their menu, prices or you want to book an order or reserve the place you can contact at the given number below:
Address:
To physically visit the place and try the appetising Afghani cuisine. The address of Kabul Restaurant is mentioned below:
Plot no 17, F-7 Markaz, Jinnah Super Market, Nest to Hill View, Islamabad.
Opening and Closing Hours
Monday to Sunday 12 PM to 11 PM
Kabul Restaurant Menu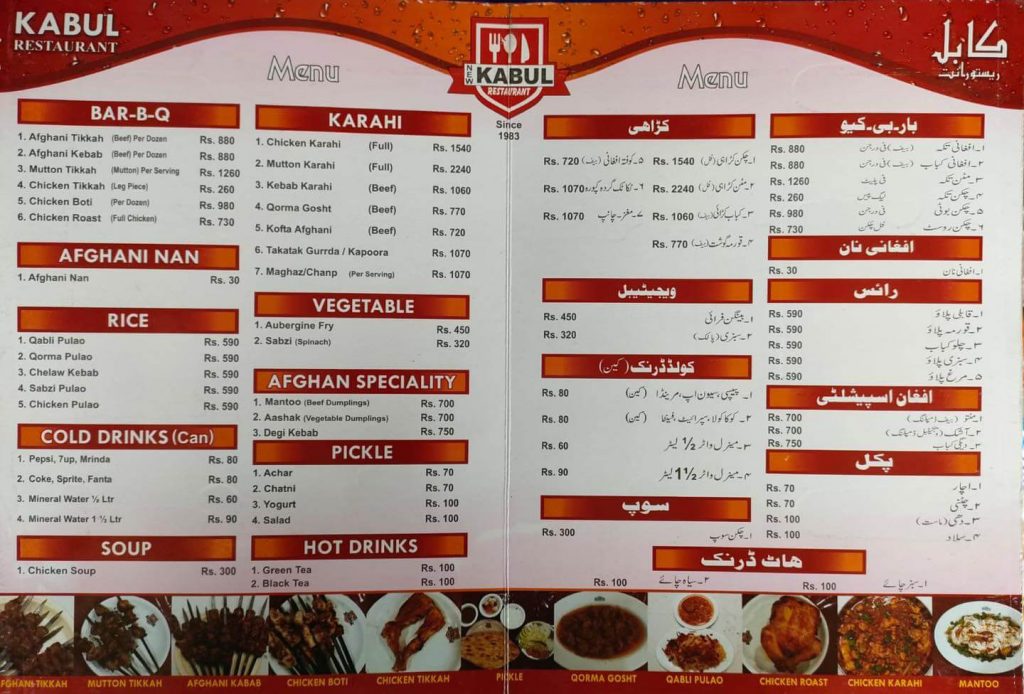 The restaurant has a variety of dishes that you can eat and please your tum. It includes a variety of BBQs, Karahi, Rice, and Vegetables. You can also get Afghan Specialities such as Manto, Aashak, and Degi Kabab. For such cold weather, they also have Soup and Hot drinks. You can't get mouthwatering genuine Afghani cuisine in Islamabad from Kabul Restaurant only.
The Ambiance of Kabul Restaurant
The ambiance of Kabul Restaurant is quite average, as they did not focus much on the outlook of the restaurant but all the focus they have placed is on the taste of the food which surely will never disappoint you.
Reviews of Kabul Restaurant
The Kabul restaurant has a pretty good review according to google and from the web.
Let's Go For Dinner Today
Let's try Afghani cuisine for dinner today from one of the best Afghani Restaurants in Islamabad.