Shoes play an important role in the first impression of a person. Most people will judge you by the type of shoes you wear. Therefore, make sure you put equal attention to the shoes while dressing up. Shoes are crucial when determining the type of outfit you are wearing as it completes your overall look. There are many offline shops from where you can buy shoes; however, many online stores are also offering good shoes for you at a very reasonable price.
Online Shoe Stores in Pakistan
Here is a list of online shoe stores in Pakistan that sell a huge variety for men and women both:
Metro Shoes
Unze London
Insignia PK
Soloto
Starlet Shoes
Oxygen Shoes
Hush Puppies
Flash Footwear
Dazzle by Sarah
Borjan Shoes
Metro Shoes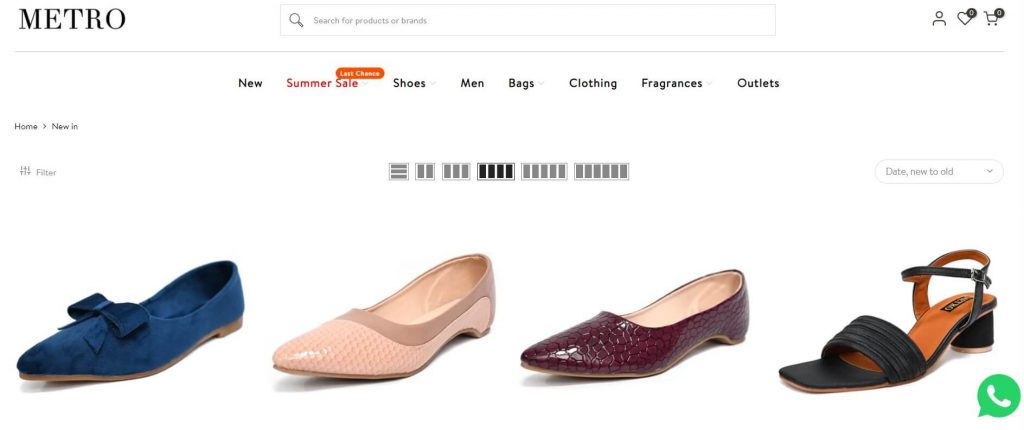 Metro Shoes is a national Pakistani brand that was established in 1986. It is ISO-certified and has a specific goal of serving the community's footwear needs. By showcasing a wide range of casual, seasonal, formal, fancy, and bridal collections in women's shoes, clutches, handbags, and men's shoes while taking into consideration the various societal likes, interests, and aspirations, Metro Shoes has built a reputation as one of the best brands in fashion footwear and accessories across the nation and beyond borders. Metro offers a pleasingly varied variety of distinctive designs that fully addresses market attitudes both domestically and through imports.
One of the first shoe companies women could turn to for the feminine aesthetic they desired and comfort they believed was unattainable. Metro Shoes has captured the spirit of modern femininity with rich leather and distinctive features, whether that means going for a leisurely walk or leading a board meeting. With its cushioned, moulded footbed, Metro Shoes pampers your feet and provides all-day comfort. The best design, pricing, and service available on the planet.
You can visit their online store at: https://www.metroshoes.com.pk/collections/new-in
Unze London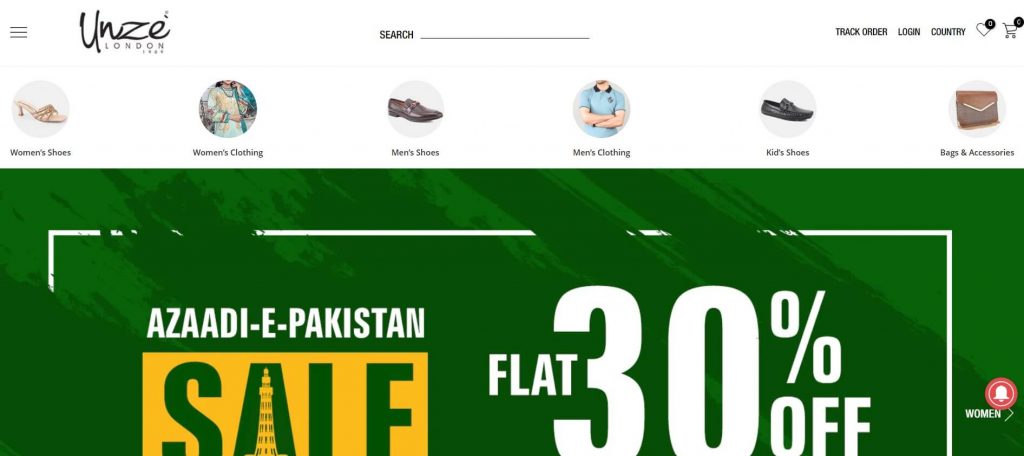 Unze was established in the UK in 1989, and the Saleem Family owns the entire company. With more than 31 years of expertise in the footwear sector, Unze Group has developed a love for and commitment to superior product development. In Pakistan and the UK, Unze is well-established. We are concentrating on online and retail growth.
For modern men, women, and children leading a multifaceted lifestyle, the brand continues to dominate as the seductive, chic, and smart destination for trend-right footwear and accessories, giving them the confidence and versatility to go to work, at the weekend, and out situations. Elegant, feminine, glamorous, and extremely refined are the styles. Their talented artisans capture the shoes and bags in vivid colours and the most opulent fabric using the finest materials and hand craftsmanship.
You can visit their online store at: https://unze.com.pk/
Insignia PK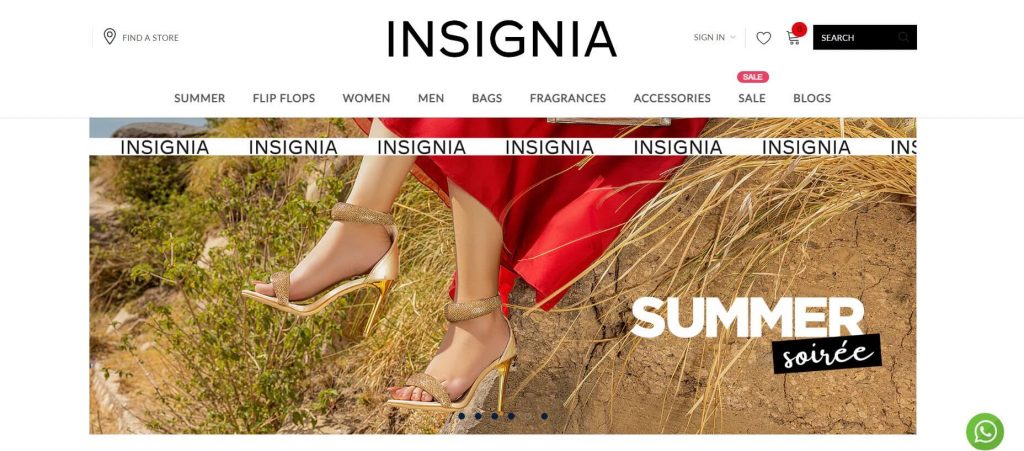 Since 2011, Insignia has been one of Pakistan's top high-end fashion shops, making contributions to the luxury fashion market. Since the brand's inception, its glitzy and fashionable creations have been displayed in pop culture, red carpets, fashion week runways, and prestigious fashion publications. Insignia is able to produce purses, clutches, women's shoes, men's shoes, and other accessories with the ability to provide individuality, instant identification, and elegance because it represents unmatched perspicacity and outstanding quality.
The designer's inspiration has always been centred on upscale, high-class production, so Insignia introduces eye-catching collections every season to meet the high standards of its clients. Insignia maintains a vision to create one of the most coveted luxury brands in the fast fashion sector by using an avant-garde retail strategy that provides a first-rate client experience.
You can visit their online store at: https://insignia.com.pk/
Soloto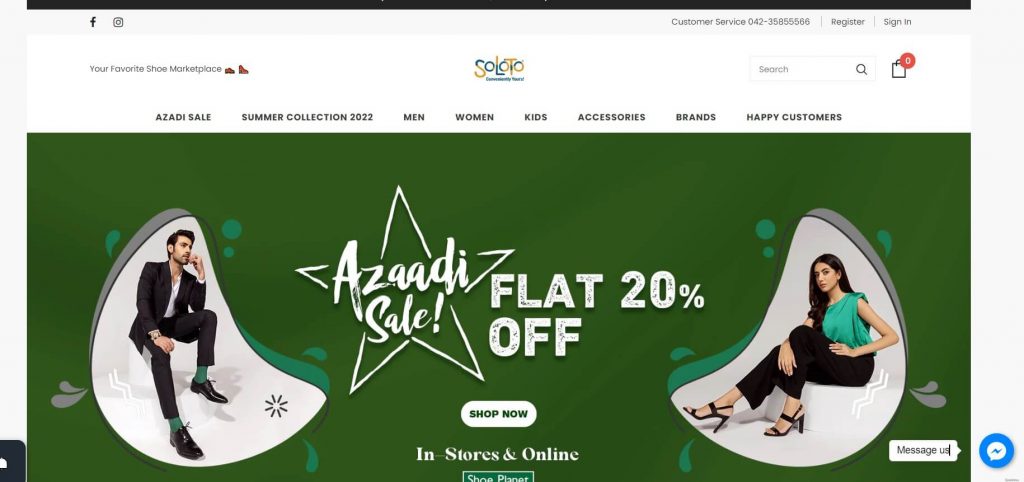 Soloto is an online store that offers reliable and distinctive SHOE buying in Pakistan. We serve as NDURE, SHOE PLANET, CALZA, LIZA, and TOZ's official online shopping platform. We want to make it as simple as possible for you to get the greatest service and high-quality shoe items.
Service Sales Corporation (PVT.) Ltd., or SSC, which has been Pakistan's top retailer since 1954, is the company behind SOLOTO. SSC has always been in the forefront of adopting new initiatives to deliver the greatest experience to our clients across Pakistan. The segments of our active company are wholesale and retail. SSC is a major participant in Pakistan with more than 500 retail locations and more than 1500 independent retailers in its wholesale network. It runs on the Ndure, Shoe Planet, and CALZA sales lines. We are a group that takes great pleasure in our extensive history. We strive constantly to preserve our legacy.
You can visit their online store at: https://www.soloto.com/
Starlet Shoes

It is difficult to imagine that the Starlet we all know today started out as a tiny factory for handmade shoes four decades ago. Today, Starlet is one of the top brands in the nation, proudly meeting the needs of 40 retail locations around the nation, and is also one of the most reputable shoe brands. The company has reached unprecedented heights of success under the leadership of Mr Muhammad Saleem and Mr Nadeem Sohail.
The Starlet Group is a company that is constantly growing both geographically and in terms of output. In addition to the brand name, they also want to help the nation where the brand began. By promoting quality and pursuing innovation, the organisation hopes to favourably impact Pakistan's expanding corporate sector. The Starlet Group expects to have made significant progress through horizontal and vertical integration in the footwear business by the year 2025, not only locally but also globally.
You can visit their online store at: https://starlet.pk/
Oxygen Shoes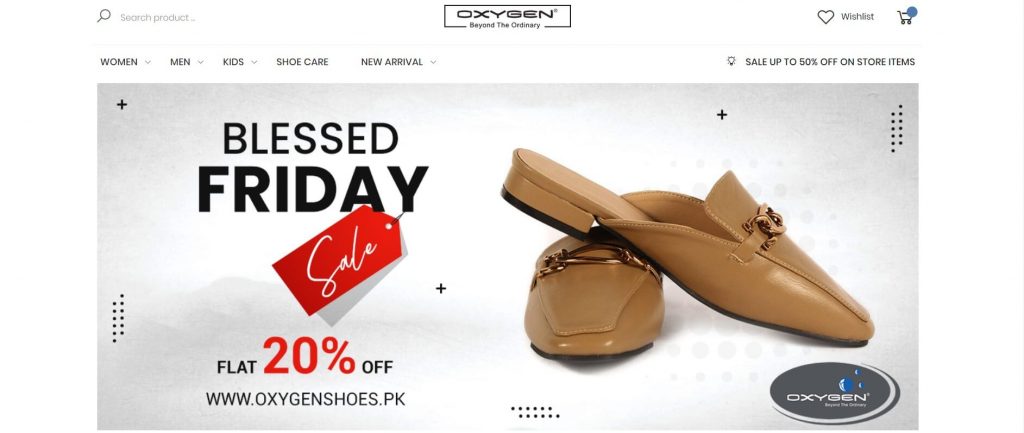 Since its start in 1999, Oxygen has become known for its distinctive leather and superior craftsmanship. They have provided their customers with fashionable shoes over the years thanks to the expertise and direction of Pakistan's top shoemakers. Additionally, each pair goes through a number of levels of meticulous testing to assure the quality, adaptability, and durability of its products.
Oxygen upholds rigorous devotion to the highest standards of quality and comfort as a prominent footwear brand in Pakistan. Their selection of footwear for men, women, and children is extensive and suitable for various occasions and activities. To stay up with technology, Oxygen also provides online purchasing, making it easy to acquire your preferred shoes.
You can visit their online store at: https://www.oxygenshoes.pk/
Hush Puppies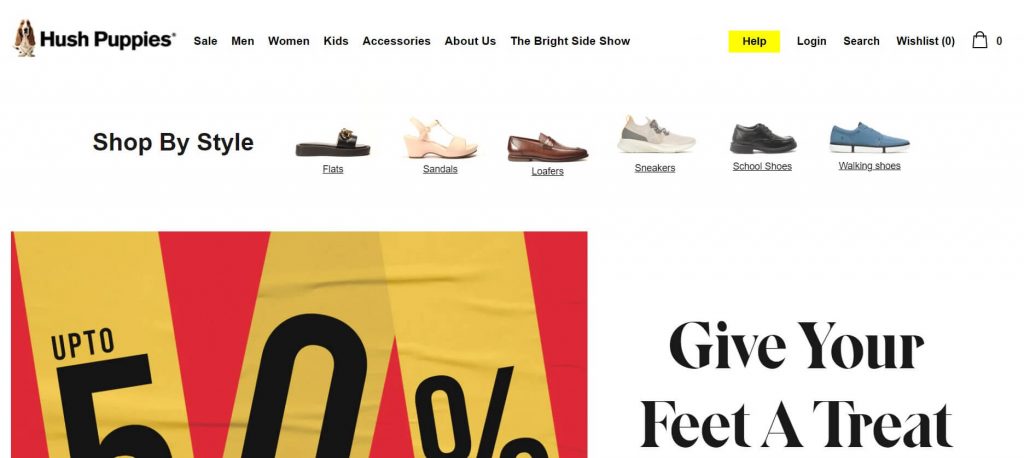 In 1958, when Hush Puppies was established, wearing unpleasant dress shoes was the only option for footwear, even on the weekends. They weren't joking when they claimed to have invented causal. Hush Puppies have designed shoes to assist parents to calm their puppies and they introduced the world to casual shoes and a more casual lifestyle. Since the beginning, they have stood for comfort, and today, the Bounce Technology platform allows them to keep innovating. The history of American fashion includes Hush Puppies. Rock stars and monarchs among other icons and celebrities have worn its shoes. In other words, Hush Puppies may have saved rock and roll when Rolling Stones guitarist Keith Richards unintentionally touched his guitar against an unground microphone at a 1965 concert, according to reports.
You can visit their online store at: https://www.hushpuppies.com.pk/
Flash Footwear
Over 15 of the most well-known shoe brands in the world are represented by the best quality by Flash Footwear. There is a large selection of shoes available that are created using the newest styles. Since 1993, Karachi has made Flash their first choice for shoes because they provide comfort and value for the money. For fitness and sports lovers, their selection of sports and the casual shoe is ideal. In Pakistan, they are the only shop selling gigantic shoes in Pakistan.
You can visit their online store at: https://www.flashfootwear.com.pk/
Dazzle by Sarah
A luxury handcrafted jutti brand was created out of a desire for beautiful and distinctive footwear. In 2018, Sarah Asif Rana founded Dazzle by Sarah, a platform that enables women to enjoy distinctive handcrafted juttis by fusing stunning patterns with comfort. Women are reminded of the thrill and good times associated with fashion by Dazzle by Sarah. Because of its uniqueness, the brand developed into a leading contender in the fashion footwear sector in just three years.
Give women a pair of juttis that are light yet sturdy so they can embody their individual sense of style. In order to achieve this goal, Dazzle by Sarah continues to combine the time-honoured appeal of meticulous dabka work with the legendary footwear of the Punjab, traditional juttis. Its deft needle and thread work infuses the gleaming silk, silver, and gold juttis with a tale of romance and intrigue. All you need is Dazzle's magic to set out and start your path to incredible experiences.
You can visit their online store at: https://dazzlebysarah.com/collections/khussas
Borjan Shoes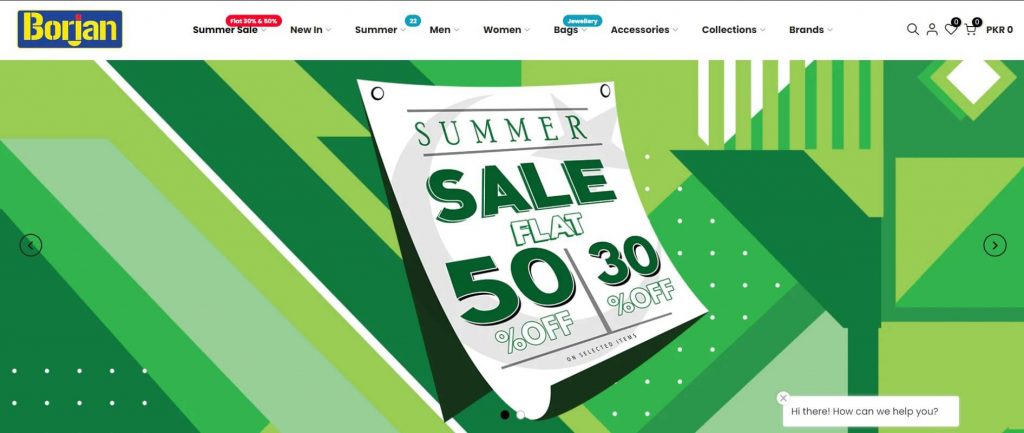 The Rafum group, whose primary activity is retail, includes Borjan. The main focus of Borjan is footwear and accessories, and it provides each customer with a unique sense of fashion through a variety of footwear designs that range from contemporary to chic to refined and traditional.
Today, Borjan is a retail business with a well-known brand throughout the nation. It goes above and above to provide great product value and service through more than 123 shops, more than 1000 staff, and more than 70 cities around Pakistan. In 2014, Borjan continued to follow its original plan and opened its first location in the Middle East Market. As opportunities present themselves, it intends to grow throughout the MENA region.
You can visit their online stores at: https://www.borjan.com.pk/
Let Your Sole Feel It!
Shoes are a very crucial part of your overall outlook therefore try to get the best ones at a reasonable price. Let your sole feel the comfort of a good shoe.