Pakistani participants brought home 13 medals from the 3rd Mount Everest Open Taekwondo International Championship held in Pokhara, Nepal.
The crew contested in the Poomsae and Kyorugi competitions and earned five gold, three silver, and fifteen bronze medals overall.
Mazhar Abbas, Hamzah, and Shahzaib earned medals in the Kyorugi, while Shahbaz and Mehru took the gold in the Poomsae.
After an exhilarating match, Hamza Saeed defeated Rishab and Mazhar defeated Gaurav Bhatt of India.
Shahzaib, on the other hand, retained his victory in the 54 kg division by defeating Aman Kumar of India to win the gold.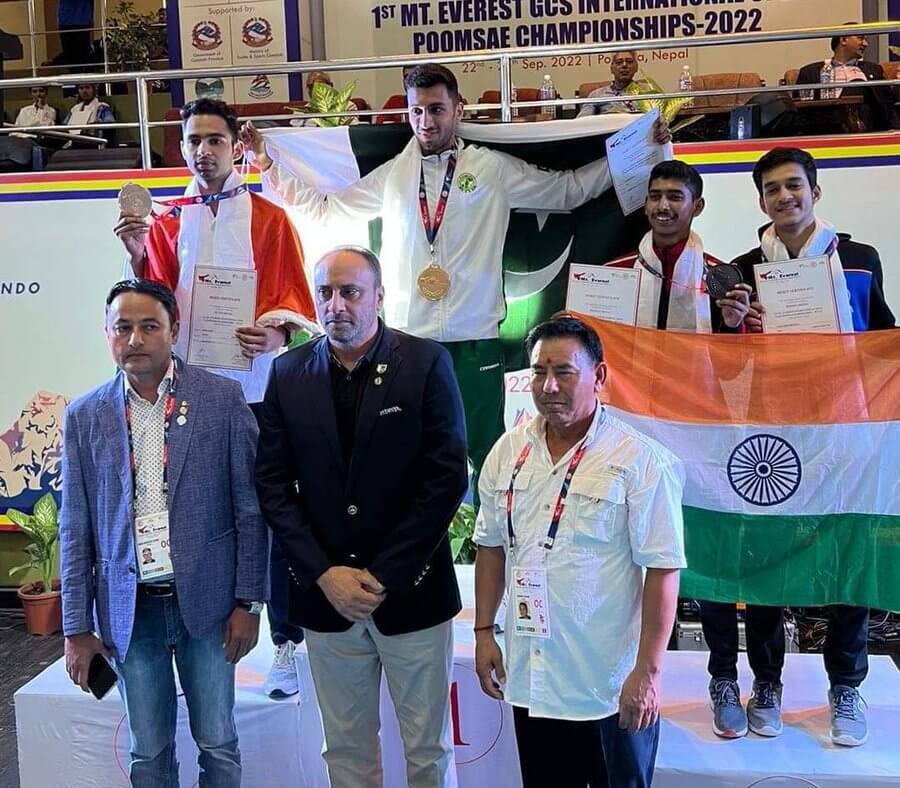 The championship's silver medals went to Haroon Khan and Arbaaz Khan.
Among the other players that played exceptionally well in the competition were Waseem, Naila, Naqsh, and Mehru.
Waseem and Flower won the bronze medal in the U30 pair category, followed by Naqsh Hamsani in the 53 kg category, Naila in the U30 Female category, and Noor Rahman in the 57 kg category.
The outstanding accomplishments of the national athletes at the international Championship were also lauded by Pakistan's Poomsae coach Master Seong Oh Choi of Korea and Kyorugi instructor Yousuf Karami of Iran.