Yasmeen Lari, the first woman to practise architecture in Pakistan and co-founder of the Heritage Foundation, worked on the design of bamboo-made shelters for flood victims.
Despite being no stranger to suffering, Yasmeen Lari, co-founder of the nonprofit Pakistan disaster relief Heritage Foundation, felt "devastated" by a recent image that showed the delivery of a now-deceased woman as witnesses dragged her baby out of the mud.
August saw more rain than typical in Pakistan, making the storm one of the deadliest natural disasters to strike the country in the previous 50 years. She claimed that due to the scale of the catastrophe, a national paradigm shift away from "outside help" and toward finding answers is necessary.
The 1981-founded Heritage Foundation of Pakistan sent 1,200 sets of bamboo building supplies to Sindh, one of the worst-hit provinces in the nation, in the weeks following the floods.
According to Pakistan's climate change minister, a third of the nation, or approximately 33 million people, was under water by the end of August. The heavy downpour also washed away towns, putting residents at danger for water-borne illnesses, drowning, and hunger.
Yasmeen Lari – Heritage Foundation of Pakistan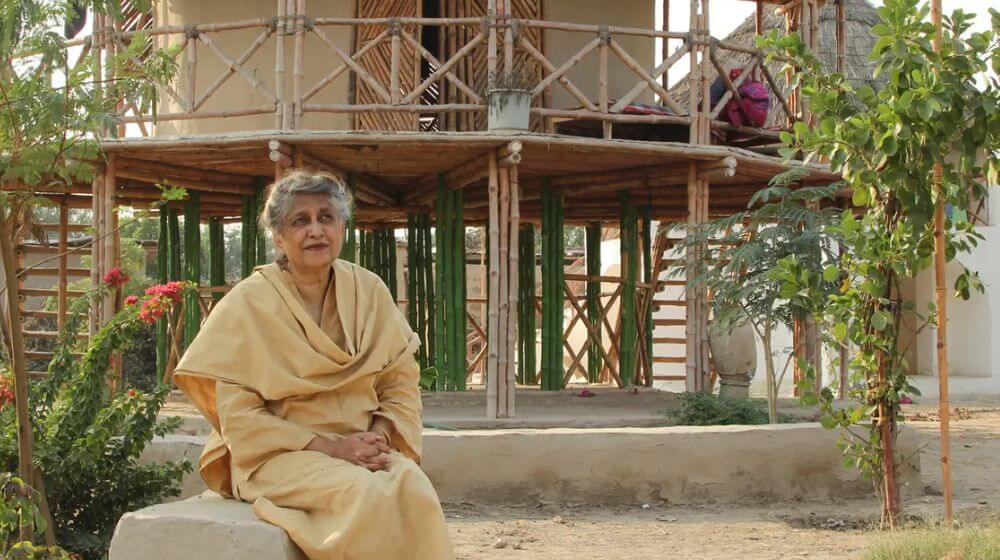 Lari, 81, has a long history of creating commercial structures, including the Taj Mahal hotel, the finance and commerce center, and the Pakistan State Oil House headquarters in Karachi. She is frequently referred to as the country's first female architect. She retired in 2000 and began working on architectural projects for humanitarian causes that combined Pakistani culture with practical low-carbon solutions. She referred to these projects as "the atonement of her past life."
Lari's shelters can be built without the help of experts thanks to YouTube instructions provided by the Heritage Foundation of Pakistan. By emphasizing knowledge exchange and identifying ways for women to take part in their own livelihoods and self-reliance, Lari sets her nonprofit apart from others. According to her, Pakistani women are capable of creating patterns and beauty in the same way that their moms and mothers before them did.
Perhaps more significantly, Lari thinks that empowerment outperforms donations in terms of effectiveness. She utilized the metaphor of dastarkhwan, a term used throughout Central and South Asia to allude to a customary location where food is eaten, to highlight her focus of dignity and maternal tie to Pakistan.