As we all know women love to smell good and therefore they buy hundreds of perfumes for themselves. Buying perfumes is more like an obsession, as most ladies have a collection of the best perfumes in their homes. Hence, all the guys out there if you want to make your woman happy buy her a good perfume as there is nothing like treating your girl with a luxurious bottle of perfume.
Finding your signature perfume is like finding the perfect partner for you; therefore, we will help you in finding the best perfume for you by providing a list of the best perfumes for women. A good perfume should linger on your skin throughout the day without giving you a cloying effect.
Perfumes for Women
Buying a good perfume is challenging because you have lots and lots of options available in the market; therefore, we have done some research for you from spicy to floral and light to fresh, we will present you with a list of the best perfumes for women that you can buy and never regret.
| | |
| --- | --- |
| Best Perfumes for Women | Price in Pakistan |
| Gucci Bloom | PKR 26,000 |
| Chanel Coco Mademoiselle Eau De Perfume | PKR 40,420 |
| Bloom Pour Femme by J. Fragrances | PKR 3,800 |
| Falak by Bonanza Satrangi | PKR 2,980 |
| Sweet Fantasy by Waseem Badami | PKR 2,350 |
| Orange Bloom by Khaadi | PKR 2.290 |
| Moonlight by J. | PKR 2,900 |
| London Pour Femme by J. | PKR 2,385 |
| Asghar Ali OUD Exotic Perfume | PKR 6,950 |
| Super Star Pour Femme by Humayun Saeed | PKR 6,200 |
1. Gucci Bloom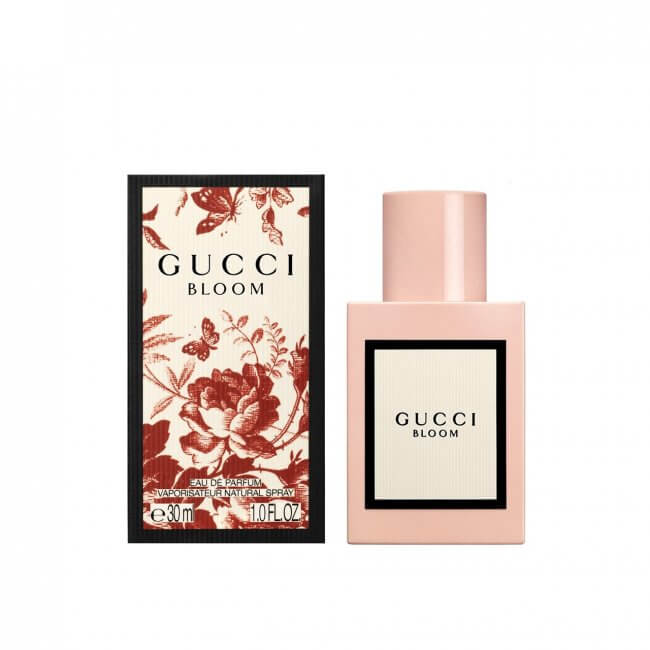 This innovative scent, a more contemporary take on the classic floral scent, is made even more exciting by the addition of the Rangoon creeper, a flowering vine indigenous to tropical Asia. Don't overdo it with this smell because it has a strong scent, but the jasmine and tuberose notes are very exquisite.
The retail price of Gucci Bloom in Pakistan is PKR 26,000.
2. Chanel Coco Mademoiselle Eau De Perfume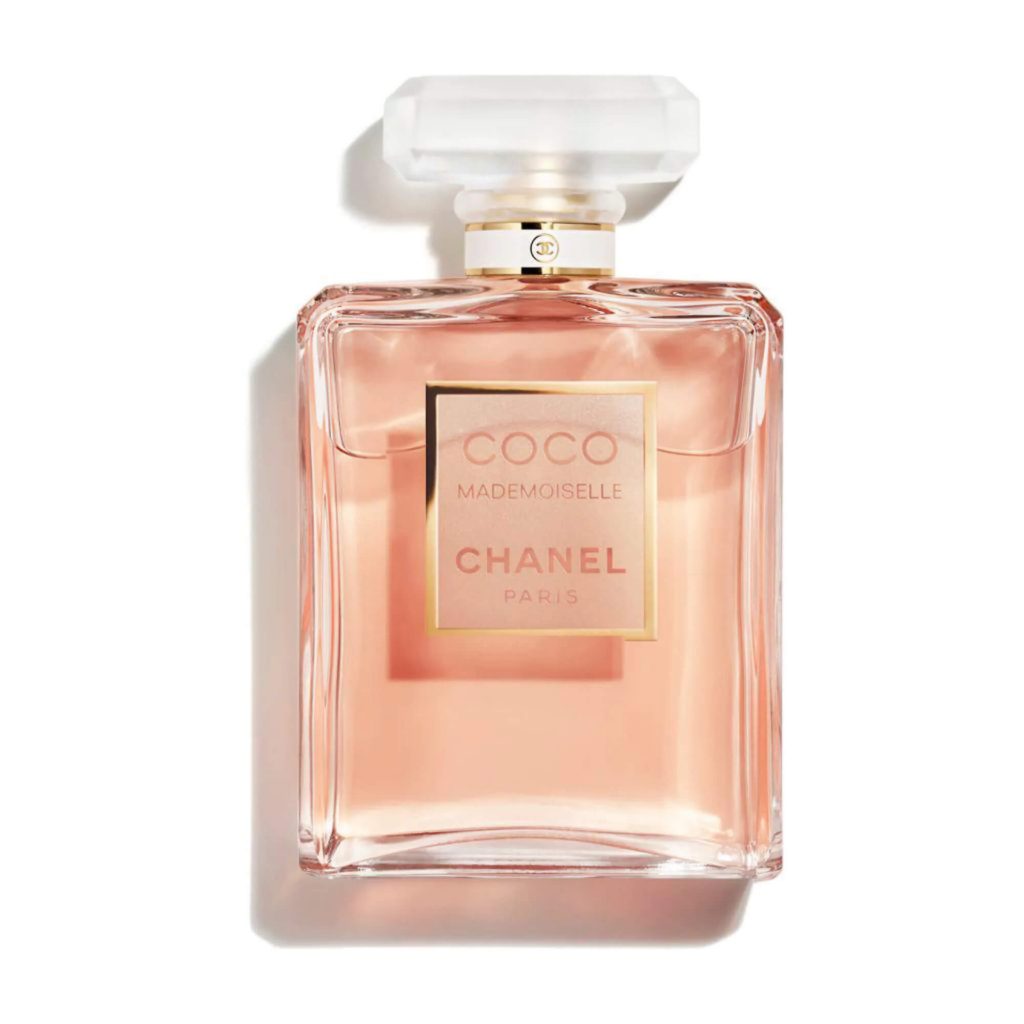 Chanel Coco Mademoiselle Eau de Parfum is a passionate, contemporary choice for the woman who wants to separate out from the crowd and is a timeless classic. The price of this perfume in Pakistan is quite high but if you are obsessed with collecting perfumes then it won't bother you. In Pakistan, it costs PKR 40,420.
This scent's selling feature is not just its fresh take on floral, but more so how long it lasts. It has touches of orange, patchouli, and Turkish rose. One reviewer claims, "If your goal is to smell and appear like a youthful, chic Parisian, then this is for you." It has a fantastic scent that lingers all day. I feel more confident as a result.
3. Bloom Pour Femme by J. Fragrances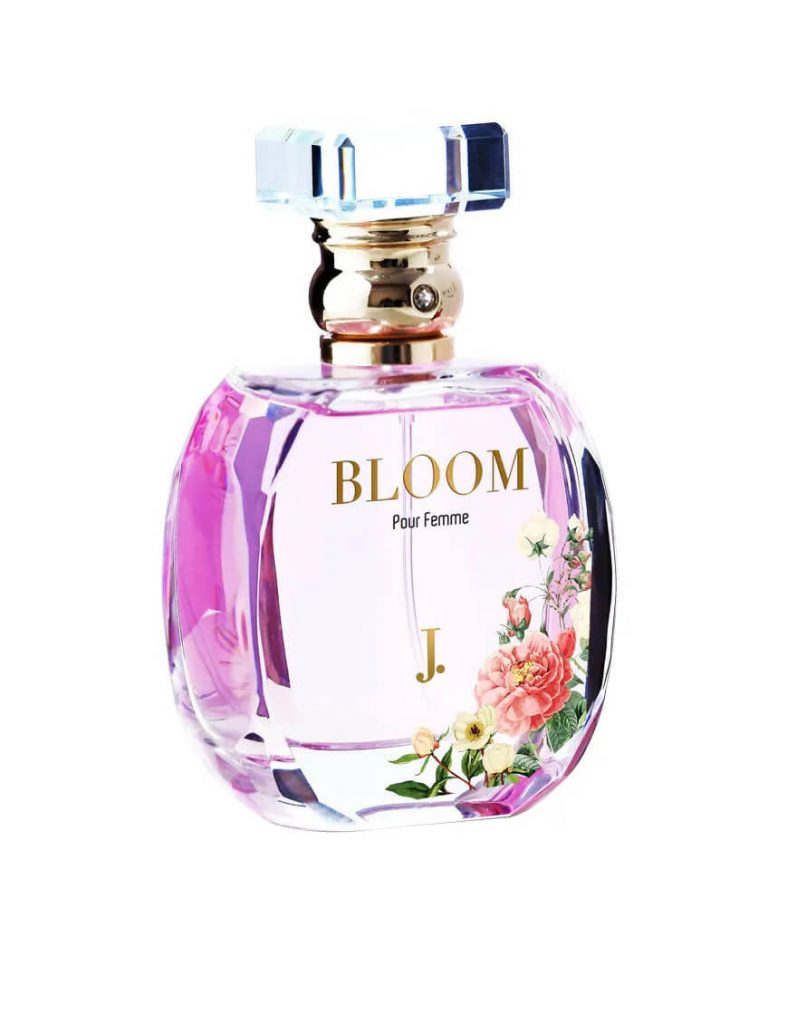 Bloom by J. is the perfume for you if you're seeking for one with a fantastic scent. It has a very subtle and lingering scent and is packaged in a lovely floral design. The fragrance is incredibly invigorating, and the mist's gentle pink hue is really lovely. Citrus, peony, and rose are the major components of this fragrance, giving it a fruity and floral undertone. The cost of Bloom Pour Femme by J. Fragrance in Pakistan is PKR 3,800.
The firm advises applying the perfume on the pulse spots, such as the wrists, neck, and behind the ears, to prolong the aroma. 100 ml of perfume is contained in one bottle of Bloom.
4. Falak by Bonanza Satrangi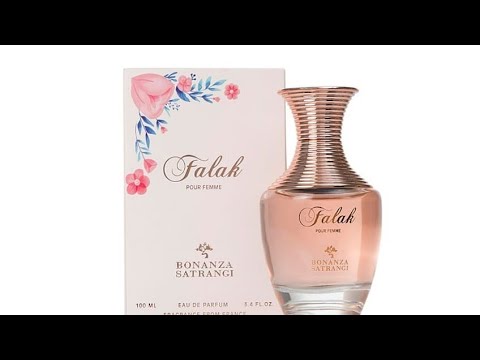 A well-known local brand for both apparel and perfumes is Bonanza Satrangi. Falak by Bonanza Satrangi is a fantastic option to go with if you're seeking a signature scent that makes you stand out in the crowd. The main essences of the wonderful scent are strawberry, raspberry, peach, and plum. Falak offers a powerfully revitalizing and enduring scent experience. Conveniently, Falak perfume is offered in all Bonanza Satrangi locations.
You can get the perfume at your neighborhood's official store for PKR 2,980. If you'd like to buy it online you can visit the website of bonanza Satrangi to make the purchase. Although the perfume's manufacturer advises applying it directly to pulse points, it is preferable to apply it to clothing on hot days. One bottle of Falak contains 100 ml of perfume.
5. Sweet Fantasy by Waseem Badami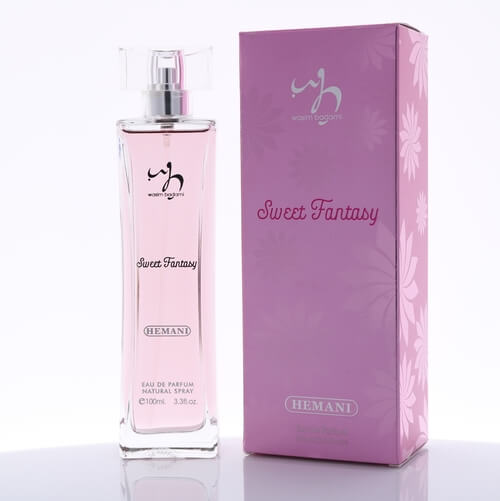 If you have a weak sense of smell and are looking for a long-lasting, subtle perfume, look no further. Waseem Badami's Sweet Fantasy has a mystical aroma that is similar to strolling through a rose garden after it has rained. This scent will add a festive touch to your overall look, whether it's a celebration or just another day at work. The scent comes in lovely, slim packaging, and the mist is a delicate shade of pink to add a touch of femininity. To prolong the scent, simply mist the perfume from a distance onto your clothing or pulse points. In order to keep the perfume's aroma light and airy, avoid using excessive amounts of it. The retail price of Sweet Fantasy By Waseem Badami is PKR 2,350.
6. Orange Bloom by Khaadi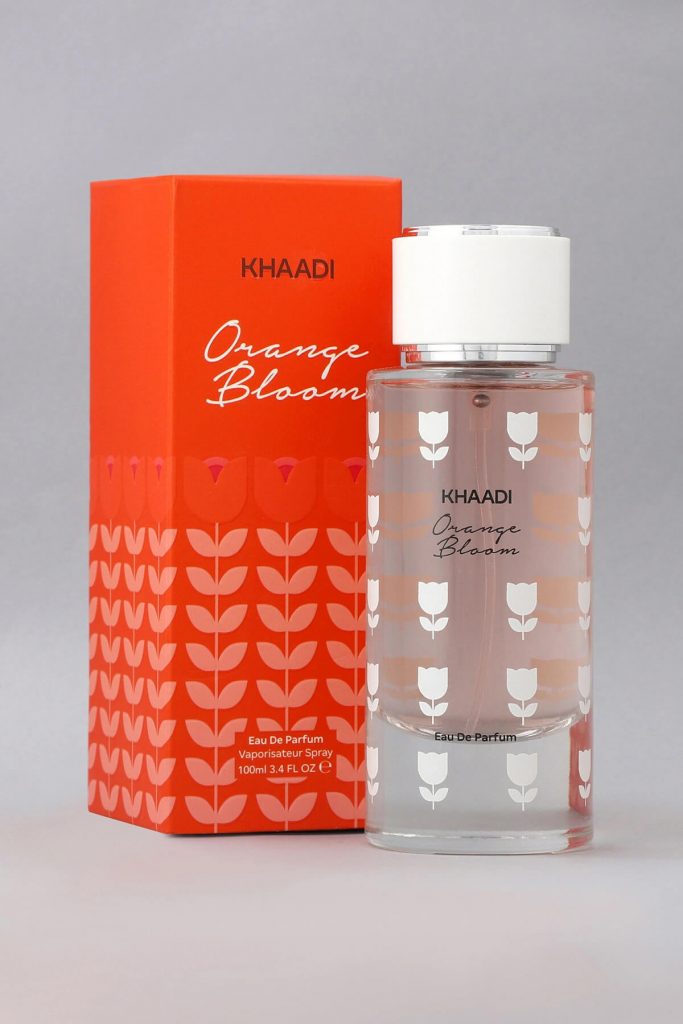 Despite being well-known for its apparel, Khaadi has also made a name for itself in the perfume industry. Orange Bloom by Khaadi is a zesty scent that feels incredibly reviving. This perfume is for you if your preferred scent has a light, happy, and zesty vibe. The perfume bottle's overall presentation is astounding.
Orange Bloom is conveniently offered at Khaadi stores. To buy the perfume for PKR 2,290, visit the Khaadi store that is most convenient for you. You can visit their official website to get your Orange Bloom. The perfume has a lingering scent, so you can spritz it on your clothing or on your pulse points like your neck and wrists. 100 ml of Orange Bloom perfume is contained in one bottle.
7. MoonLight by J.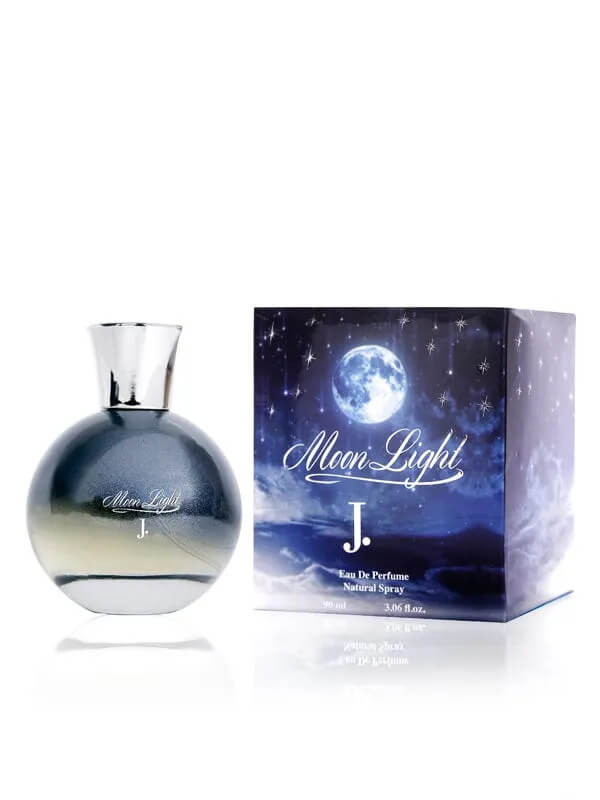 You're likely to adore the packaging of Moonlight by J. Fragrances if you enjoy colognes with distinctive looks and smells. Both the box and the bottle are quite evocative of romance and glitter like the moon. The majority of perfumes on the market either smell floral or fruity. However, this fragrance is distinct since it combines floral notes with the aromas of honey and amber. Imagine yourself strolling through a fruit and flower garden in the wee hours of the morning. When you spray this perfume, you'll be able to detect the enticing aromas of moist tree wood and flowers.
Wherever you travel, this scent will leave a lasting impact. Spray it lightly behind your ears, on your neck, and on your wrists to prolong the scent. 90 ml of perfume are contained in each bottle of Moonlight. The current cost of this divine fragrance is PKR 2,900. You may get it on their official website or any J.store.
8. London Pour Femme by J.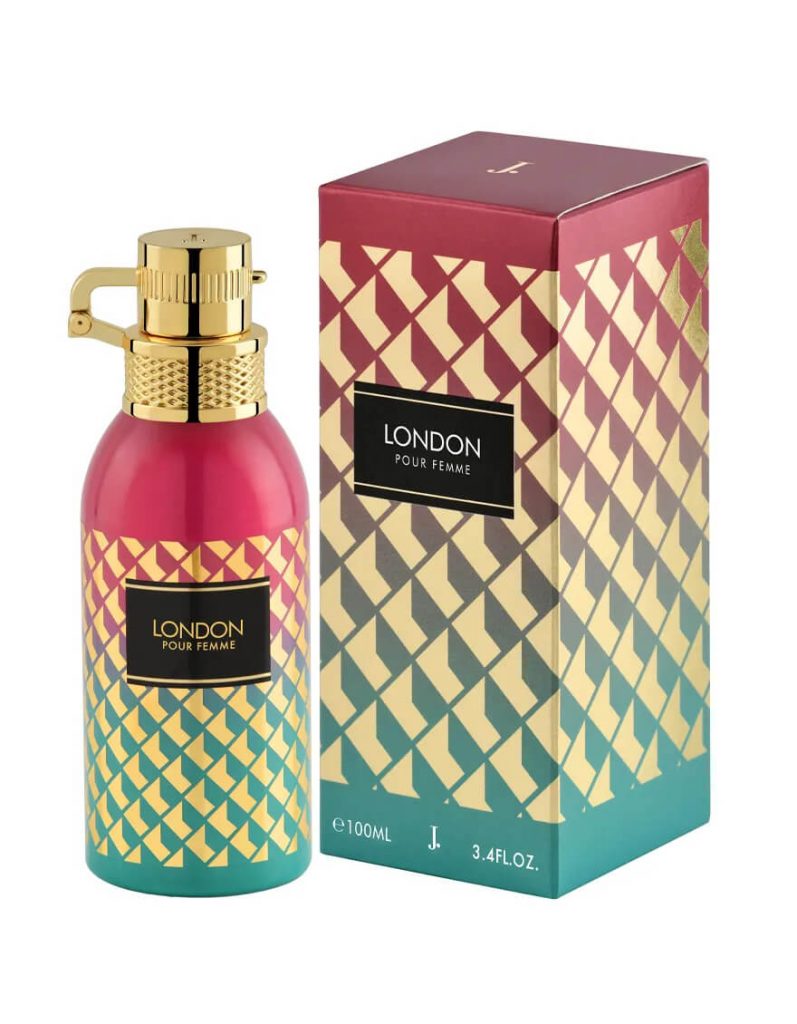 With exotic notes of Lemon & Orange flower encased in a centre of fresh floral notes, London from the Journey Collection is a fragrance that quickly reenergizes you. Rich notes of musk, cedarwood, and vanilla are combined in the dry down to create an enduringly feminine scent. Spray LONDON Pour Femme by J.fragrances onto pulse points to prolong this aroma on wrists, behind ears, and on the neck. The retail price of London Pour Femme in Pakistan is PKR 2,385.
9. Asghar Ali OUD Exotic Perfume For Unisex 
Exotic musk perfume by Asgharali is irresistibly unique and enticing for both men and women. All-day persistence, lovely aromas from the top to the bottom notes. The perfume should be placed on the body's pulse spots for long-lasting effects. A unisex scent that is appropriate for both men and women. A necessary addition to your collection of musk.
With an appealing combination of citrus and woody ambery, rose, Jasmine, Amber, Cedarwood, subtle Patchouli, Bergamot, and Sandalwood combine beautifully. Asghar Ali's extensive line of concentrated perfume oils, with a focus on fragrances with musk-base notes, can transform your personality.
10. Super Star Pour Femme by Humayun Saeed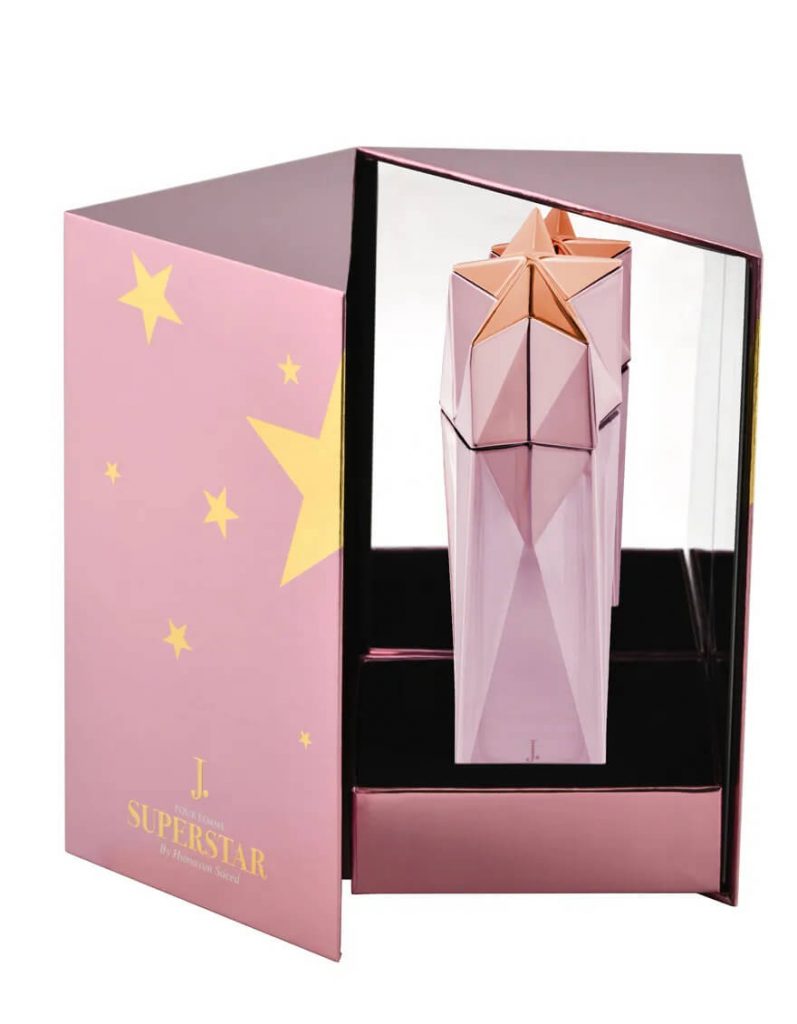 A fresh zesty floral aroma for women that is bright and vibrant. The heart transforms into the alluring aroma of an unending flower field. Warm and woodsy notes from musk, amber, and cedarwood make up the foundation. These elements come together to create a perfume that exudes spontaneity. Spray SUPERSTAR Pour Femme by J.fragrances at pulse points to prolong this scent on wrists, behind ears, and on the neck. Lemon, green tea, grapefruit, orange, and cassis are the top notes. The heart notes are Pink Pepper, Jasmine, Tuberose, Cedarwood, and Tuberose and the notes in the base are Musk, Amber, and Cedarwood. The retail price of Super Star Por Femme in Pakistan is PKR 6,200.
The Fragrance of Happiness!
Fill your life with the fragrance of happiness and enjoy each moment with the beautiful aroma around you. Do you know that certain perfumes can trigger specific memories? Therefore, make the best memories of your life with these amazing perfumes.