Planning a trip to Azad Kashmir's most precious jewel? Follow our Ratti Gali Lake travel guide and experience an adventure of a lifetime.
Ratti Gali Lake is a glacial lake located in Neelum Valley, which is a travel junkie's dream come true. Located in Azad Kashmir, the lake lies at an altitude of 3,683 meters (12,083 ft). The lake is fed by the glacier waters of the mountains surrounding it, making it a true spectacle to witness.
It receives frequent rainfall with very cold and windy nights. There are no hotels to stay nearby but there are camps and tents available at basecamp if someone wants to spend the night.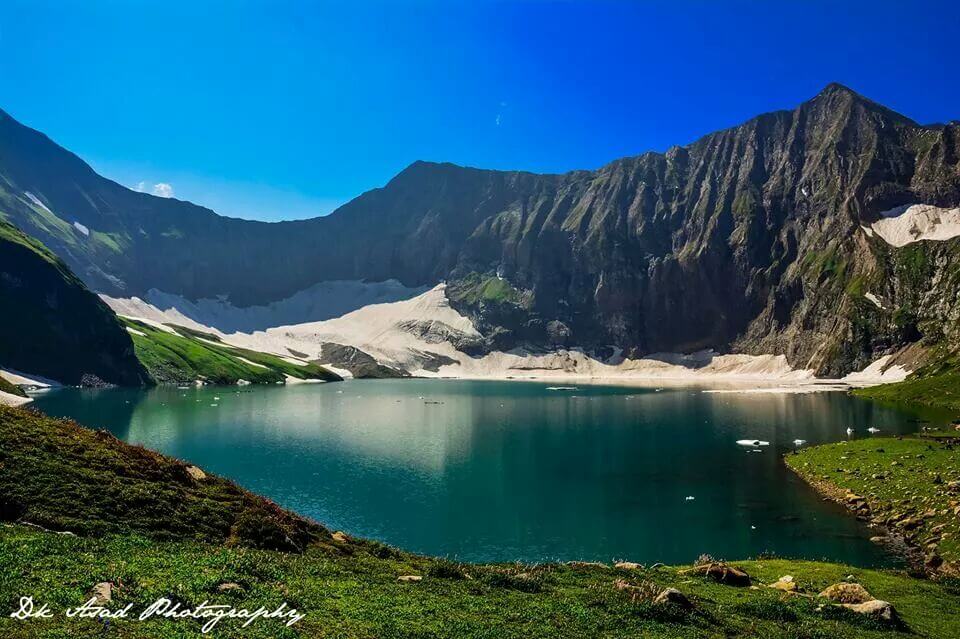 If you are planning a trip to Ratti Gali with your friends or family, here is a complete guide for you so your trip goes perfectly.
Ratti Gali Lake Complete Guide
Below are all the major things to know before setting out on a tour of the Ratti Gali Lake.
How to reach Ratti Gali Lake
Best time to visit
Things to pack
Culture and people
Things to do in Ratti Gali
Nearby places
Economical ways to reach Ratti Gali
Hotels in Ratti Gali
Now we will discuss each of the above points one by one.
How to Reach Ratti Gali Lake
The nearest city to Ratti Gali Lake is Muzaffarabad (capital of Azad Kashmir), 75km away. Depending on the traffic and weather conditions, the journey from Muzaffarabad to Ratti Gali can take around 4-6 hours.
Muzaffarabad to Ratti Gali Lake: 4-6 hours.
Muzzafarabad to Islamabad: 3.5 hours
You will have to reach Islamabad first, and then you can travel towards Muzzaffarabad. From Muzzafarabad, you will travel to Keran, 45 km away from Ratti Gali.
The next stop will be Dowarian village, 19 km from the lake.
From here onwards, you will require a Jeep to make the rough 2-hour journey ahead, after which it will take you a further 2-hour trek to reach Ratti Gali. You can also opt for a horse ride to make the journey ahead.
Best Time to Visit Ratti Gali Lake
The best time to visit Ratti Gali in Pakistan is from May to October. During this time, the roads are clear, and it's less dangerous to travel. However, avoid making the trip to Kashmir in rainy weather because of possible roadblocks due to landslides after heavy downpours.
Most of the tourists visit during this time so it's safer and more enjoyable.
Things to Pack for the Trip
Below are some essentials you should consider packing for the trip:
Raincoat
Hiking stick
Hiking/trekking shoes – very important if you will trek to the lake from the base camp.
Water bottle
Sunblock
Sunglasses
Toiletries
Snacks (nuts and fruits)
Extra clothes
First aid
Warm clothes
Extra bags (to store waste instead of throwing it away)
Important medicines
Culture and People
As you travel to Ratti Gali, you should try your best to respect the culture and religious norms of the locals. Be polite, dress modestly, and avoid polluting the area as your visit these scenic places.
The local people in Neelum Valley/Ratti Gali include Kashmiris, Punjabi, and Pathans. The languages spoken there include Hindko, Urdu, Punjabi, and Pushto.
The place offers handicrafts like carpets, Gubba, and Namda, which you can take with you as a souvenir.
The local dishes include Gushtaba and Tabak Maaz, which you should try to get the taste of the rich Kashmiri culture.
Ratti Gali Lake Travel Guide – Things to Do
Due to the difficulty of traveling, Ratti Gali Lake is not very crowded, which is why it's extremely peaceful and serene. Here are some activities you can add to your bucket list as you visit Ratti Gali.
Enjoy the views
Take photos
Enjoy a picnic
Indulge in live cooking and BBQ
Go to nearby hiking trails
Try camping in the base camp area
Play games
Plan an activity with your friends (tug of war, cards, drum circle, dumb charades)
Meditate
Nearby Places to Visit
Apart from enjoying your visit to Ratti Gali, you can also visit nearby places to make the most of your trip. Some of the popular places near Ratti Gali include:
1. Dhani Waterfall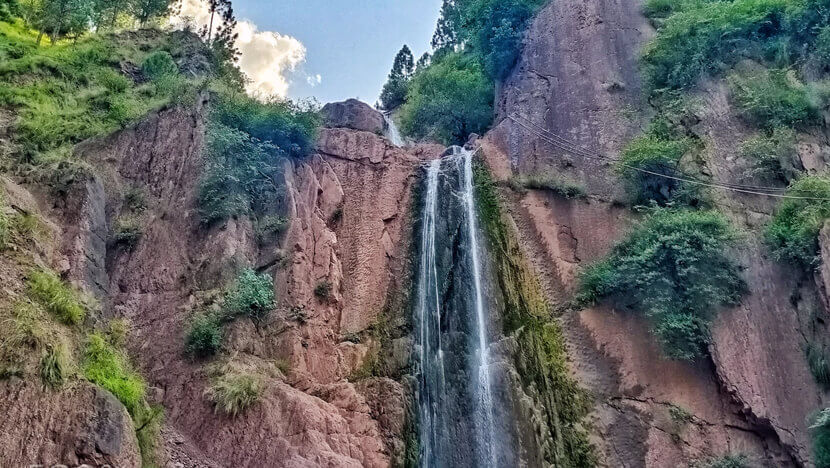 Dhani Waterfall, also known as Dhani Noseri Waterfall, is a beautiful spot to enjoy fresh and clean waters from March to June.
It is the highest waterfall in Neelum Valley and is located at a 5-hour drive from Islamabad.
2. Keran Valley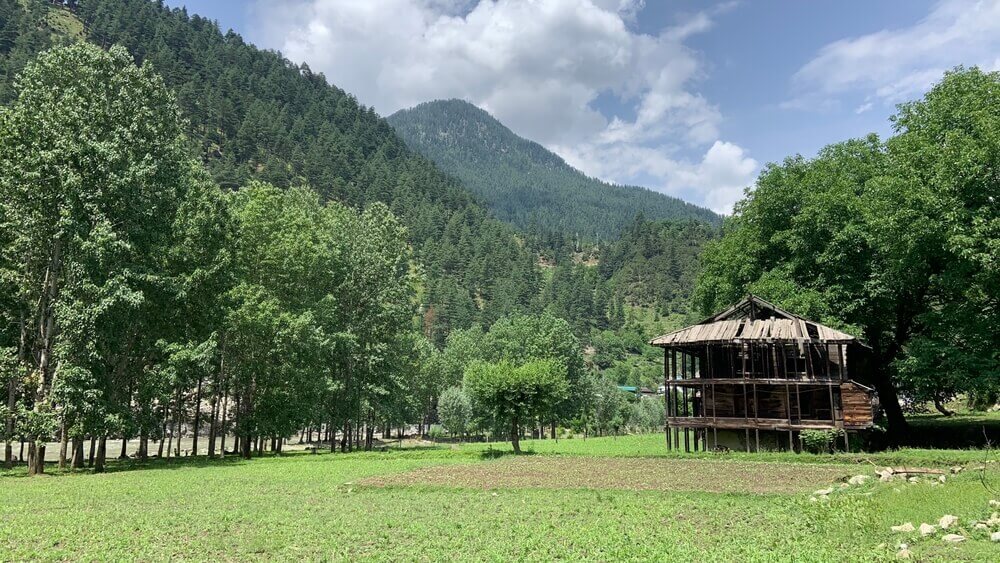 Keran is a small village in the Neelum Valley with the stunning Neelum River on the right side. Keran is a scenic lush green village where you can enjoy activities like horse riding, hiking, camping, BBQ, etc.
The place has hotels, so you can also find comfortable accommodations here. The best time to visit Keran is from April to October when you can escape the city heat and take a breath of fresh air.
3. Sharda Valley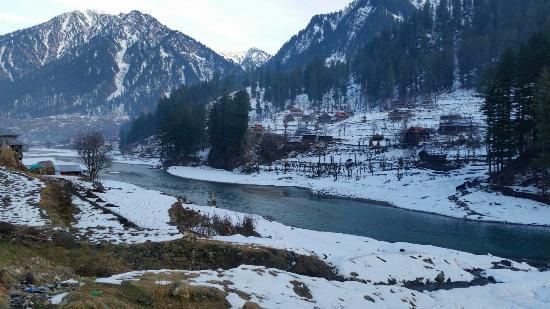 The Sharda/Shardi is a tehsil in Neelum Valley, which is located, 30 km from the Dowarian Village.
The place holds ancient ruins and the Sharda Peeth temple making it an excellent venue for those who love to explore history.
There is a bridge in Sharda called "Sharda Bridge," which gives a close view of the turquoise water below. You will find multiple bazaars and hotels here, so you can shop and stay here.
4. Dowarian Village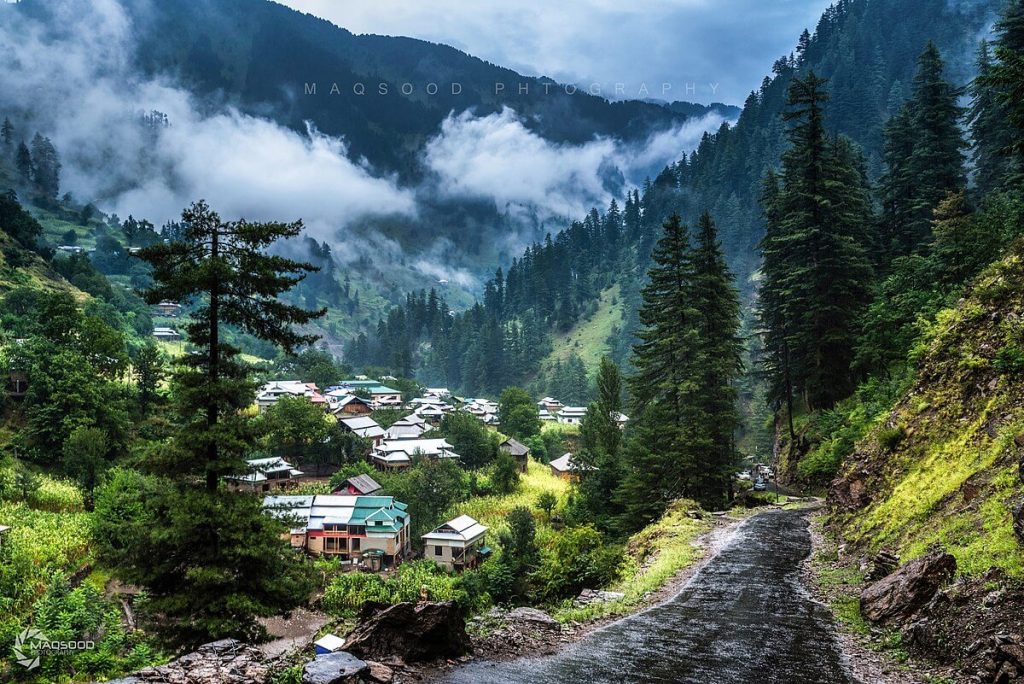 Dowarian is a village in Neelum Valley, Azad Kashmir. It is located 106 km from Muzaffarabad and is situated at the merger of river Neelum and Ratti Gali water stream.
There are tourism and forest rest houses, and the village is full of spring waters, high green mountains, and plants. You will find walnuts, cherries, mulberries, and apple fields in the village.
Economical Ways to Reach Ratti Gali
In order to travel on a budget, the best way is to go with a group through an adventure club/tour group. They will take care of the food, accommodation, and travel expenses. You will also be assisted by a tour guide so you won't have to worry about most things.
Some popular tour companies are as follows:
Travel Cost: Approx PKR 15k to 20k (3 day trip)
Hotels in Ratti Gali
While there are only camping spots and tents near Ratti Gali Lake, some of the most popular hotels in Keran include:
Ratti Gali Lake Awaits You!!!
So that was our complete Ratti Gali Lake travel guide. If you are looking for more places to travel this year, consider more articles on BlogPakistan.