All has improved since COVID-19. From eating to shopping to the culture of online delivery. We got to see several different patterns merely because we tend to the new constraints now and then when the third wave is in full swing. The government has also prohibited outdoor dining, leaving only delivery and takeaways for Iftar and Sehri.
If you're a picky eater, though, you do not like the delivery and takeaway choices, which means you'll have to eat in the car But, we have some good news for you. Here are a few restaurants that have car dine-in facilities so you can eat your favorite meal without breaking the covid rules and adhering to all the SOP's.
Meet The Cheese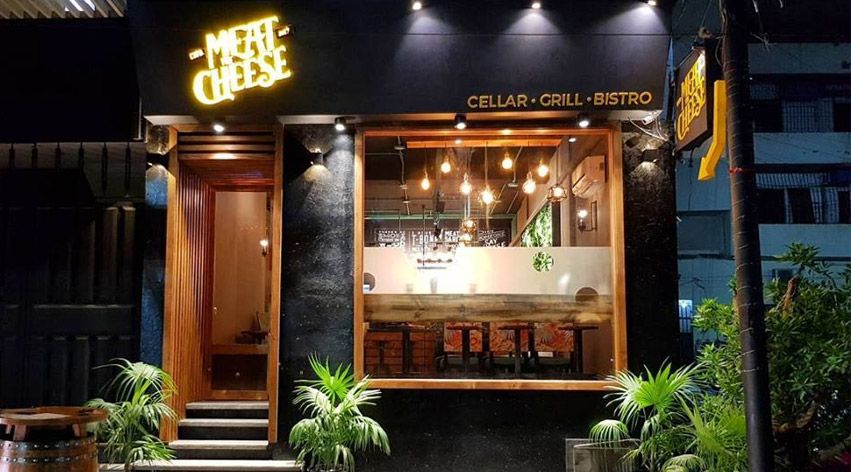 Meat The Cheese now offers car dining, ensuring that your cheese meaty cravings are satisfied. Whatever it is, there are many choices on the menu, from cheesy fries to juicy steak. If you want to have an indulgent Iftar, get your order in your car and enjoy the meat and cheese while driving.
Address: DHA, Karachi, 32-C Khayaban-e-Bukhari. Commercial Area Phase 6.
Phone: 0317 8434862
Theater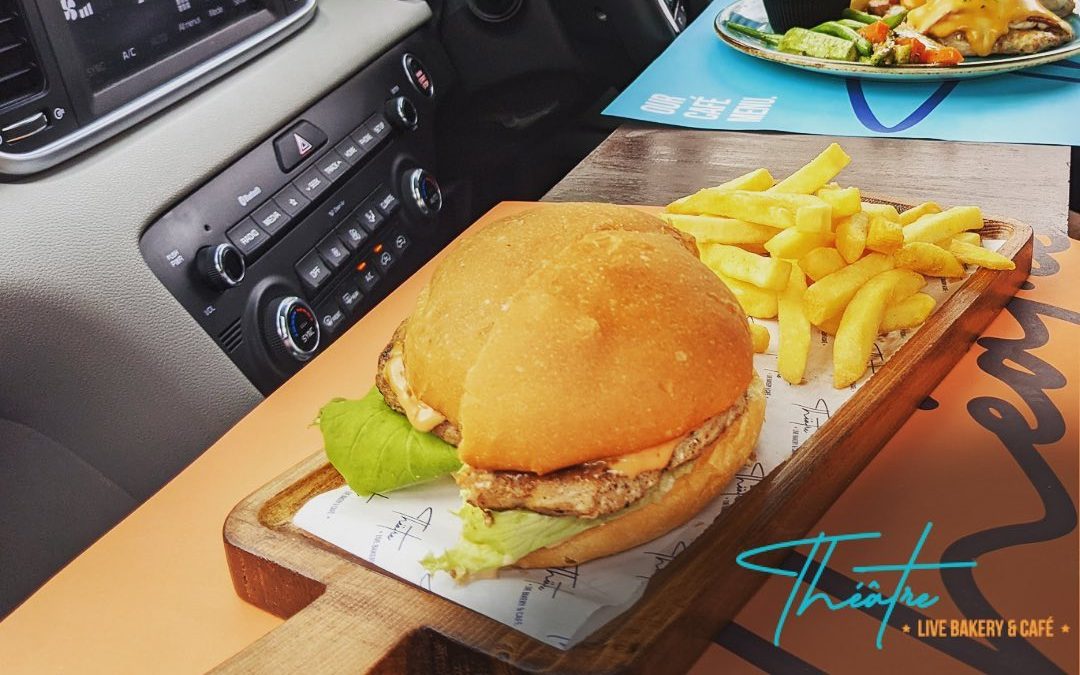 Theatre is a relatively new entry to the restaurant community that has already piqued the public's interest. It's right next to Meat The Cheese on the main Tipu Sultan lane, Karachi. Theatre is a live bakery and cafe that serves food and has a relaxing atmosphere. They have some special tables where you can eat your meal without having to juggle plates in your car. However, if you do want to have food in the comfort of your car, they have special tables that can fit in your car and you can be easily served.
Address: Karachi Memon Society PECHS, Tipu Sultan Road, Karachi, Sindh
Phone: 0320 2678675
Cocochan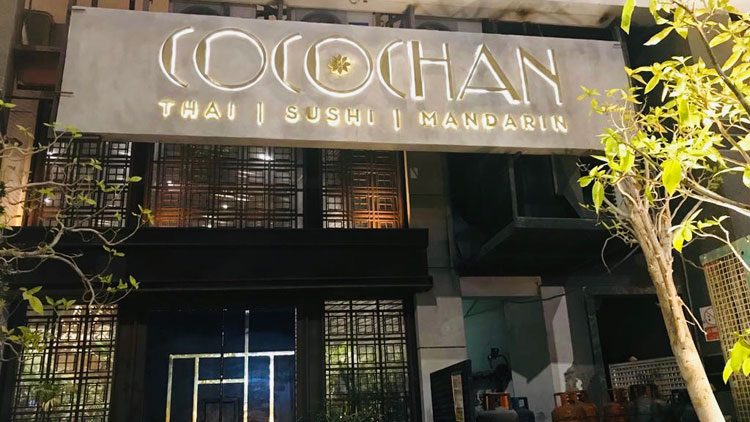 Do you have a sudden craving for Chinese food but don't want to eat soggy noodles, cold rice or even cold beef chili dry? Cocochan is one of the few Chinese restaurants that offers car din in operation, allowing you to enjoy your gravy and noodles fresh and hot straight from the kitchen.
Address: Boat Basin outlet Plot #F105, 1A Tipu Sultan Road, Main Boat Basin
Phone: (021) 34552695
Jardin Restaurant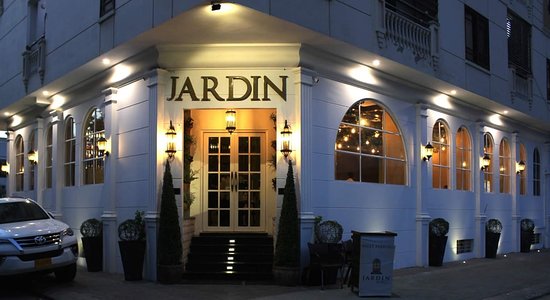 Jardin is a fun experience for any fine dining lover and is located near phase 6 DHA, Karachi. They have an extensive menu of burgers, chicken fillets and other yummy delicacies. What's the better part? They now sell all-you-can-eat Iftar in the comfort of your own vehicle, which you can enjoy before Eid.
Address: Ittehad Lane 6, Khayaban-e-Ghazi, D.H.A Phase 6 Karachi, Plot # 36-C
Phone: (021) 35343707
Kolachi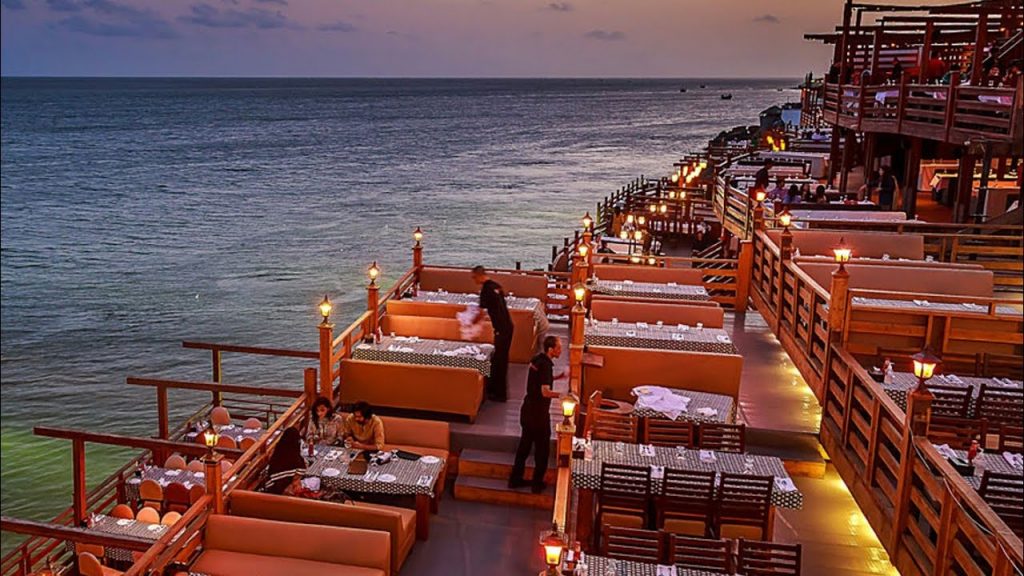 The amount of space Kolachi has is amazing as it can carry an astonishing number of vehicles, which ofcource is good. But, most importantly, the sea's fresh, breezy vibes still go well with the fish tikka. So, if you're looking for a taste of fresh air, go to Kolachi because their car dine-in experience is unparalleled to any other experince.
Address: Abdul Sattar Edhi Avenue, D.H.A. Phase 8 Zone C Phase 8 Karachi.
Phone: (021) 111 111 001
Café Alyanto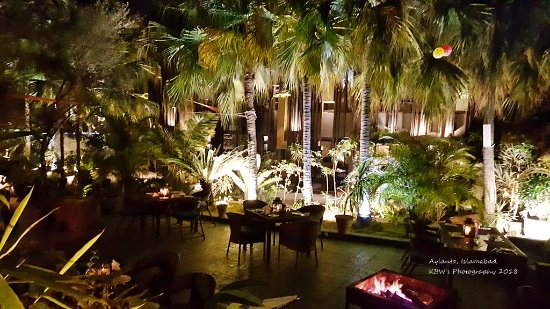 One of the oldest cafes in Karachi, how could we not mention them in this list. Aylanto will fulfill all of your fine dining desires and give a taste like no one. Maintaining all of the SOP's and adhering to the precautions, Alyanto offers car dine-in service, so you can easily enjoy your food in the comfort of your car without the need to get dressed up.
Address: Clifton, Karachi, Pakistan, D 141, Block 4
Phone: (021) 35309869