Sadpara becomes the first Pakistani Alpinist to achieve the true summit of Mt. Manaslu without using supplemental oxygen.
Mount Manaslu is the world's 8th highest peak (8,163 meters). Sadpara's team was able to verify that he reached the summit of Mount Manaslu before an enormous avalanche trapped him near C4 in the late afternoon.
Manaslu's "true summit" came to light when renowned Nepali climber Mingma G asserted that all previous summit attempts at the peak were not the true summit and that there was still a distance to travel before reaching the mountain's peak.
Following Mingma's revelation, a number of climbers, including Pakistan's Sirbaz Ali and Shehroze Kashif, who were attempting to break various records, declared their intention to re-climb Manaslu.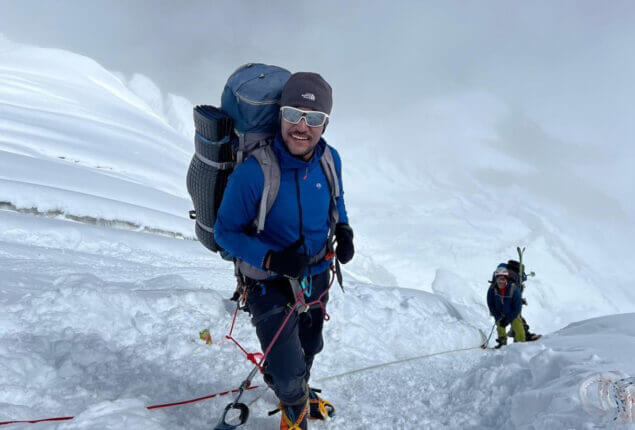 The late high-altitude mountaineer Ali Sadpara's son Sajid was one of the climbers attempting to reach the true summit this year. According to his team, Sajid successfully ascended Mount Manaslu, elevation 8163 meters, on Monday afternoon without the use of extra oxygen.
According to Sajid's expedition management firm, he had already passed 8000 meters and was continuing when climbers on route C-4 were slammed by a massive avalanche, forcing many other climbers to cancel their plans.