Science fiction is, without a doubt, the finest film genre in the world. It's a very open and inclusive area that lets authors, directors, and performers express themselves without being constrained by the constraints of other genres. Without blurring the borders, all sci-fi films can feature aspects of action, drama, romance, adventure, and mystery (with the finest ones having a mix of sub-genres); the same cannot be true for the other way around. In essence, science fiction is a genre that caters to a wide range of audiences.
With that in mind, we've combed through the available sci-fi films on Netflix to present you with a diverse selection of films to suit your preferences. We've got you covered whether you're searching for something family-friendly to watch with the kids, something action-packed to watch with friends, or something strange that you've never heard of before. We'll be updating this list on a regular basis, so keep checking back as we go through the sci-fi movies now available on Netflix!
Here is the list of the best sci-fi movies on Netflix that you can watch right now!
A Clockwork Orange
Okja
Midnight Special
The Mitchells vs. The Machines
Oxygen
The Midnight Sky
Project Power
Reel Steel
Stowaway
Space Sweepers
1. A Clockwork Orange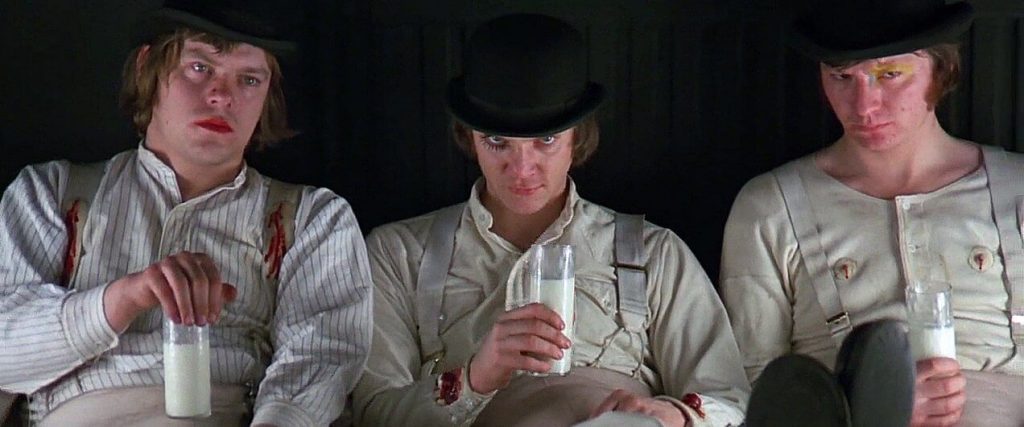 Year: 1971
Director: Stanley Kubrick
Stars: Malcolm McDowell, Patrick Magee, Adrienne Corri, Miriam Karlin
Rating: R
Runtime: 136 minutes
Stanley Kubrick's anti-establishment masterpiece from 1971 is a dependable – and frightening – anti-establishment movie. The critically acclaimed, yet divisive satire comedy-thriller stars Malcolm McDowell as Alex, the corrupt leader of a violent band of delinquents known as the Droogs, who ends himself as a patient in a brutal experimental rehabilitation. The experiment and its consequences are at the heart of the sci-fi here, but A Clockwork Orange is a genre-defying film that is equal parts comedy, drama, horror, thriller, sci-fi, criminal film, and everything in between.
2. Okja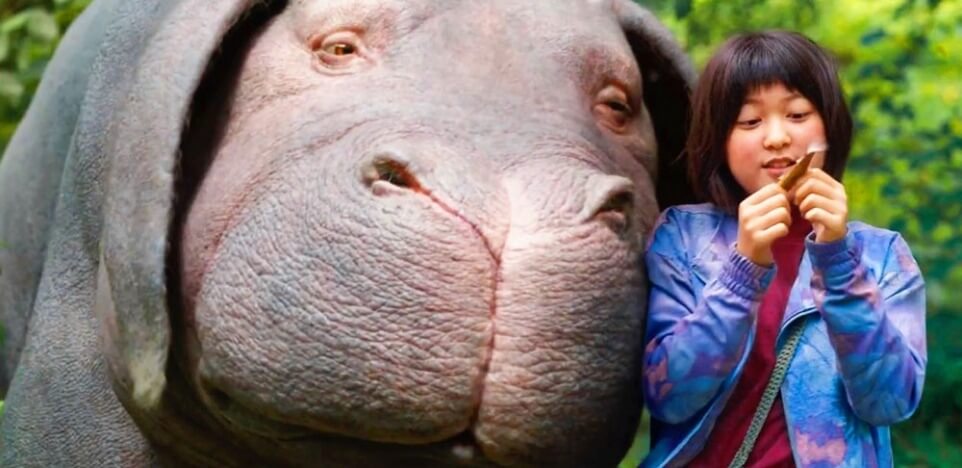 Year: 2017
Director: Bong Joon-ho
Stars: Tilda Swinton, Paul Dano, An Seo Hyun
Rating: NR
Runtime: 118 minutes
Okja, Bong Joon Ho's follow-up to 2013's Snowpiercer, was one of the most high-profile films to be released on Netflix instead of in theatres. It's a scathing critique of the current agriculture sector as well as the connected science of genetic engineering. The tale exaggerates science to outrageous levels and makes no attempt to represent positive real-world accomplishments in an equitable light. The conclusion of the narrative, on the other hand, is clear: humans who play God quickly lose their humanity.
3. Midnight Special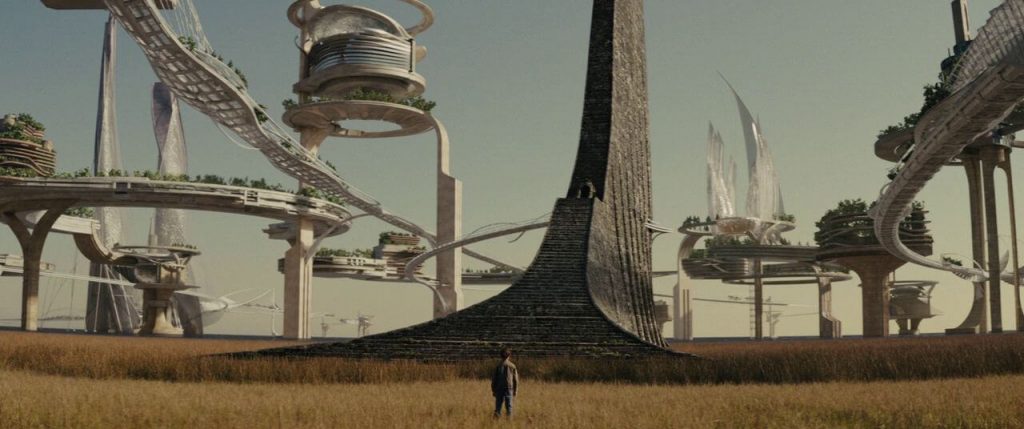 Year: 2016
Director: Jeff Nichols
Stars: Michael Shannon, Joel Edgerton, Jaeden Lieberher, Kirsten Dunst, Adam Driver, Sam Shepard
Rating: PG-13
Runtime: 111 minutes
Midnight Special is a realistic, indie sci-fi film that you should see if you like grounded, indie sci-fi films. This underappreciated 2016 film is set in Texas and follows a father (Michael Shannon) who is compelled to flee with his kid (Jaeden Martell) after discovering his boy possesses unique abilities. The relationship between father and son is put to the test as they are pursued by both the authorities and a cult. While this may sound like a superhero movie concept, Nichols takes a very realistic and grounded approach to the topic.
4. The Mitchells vs. The Machines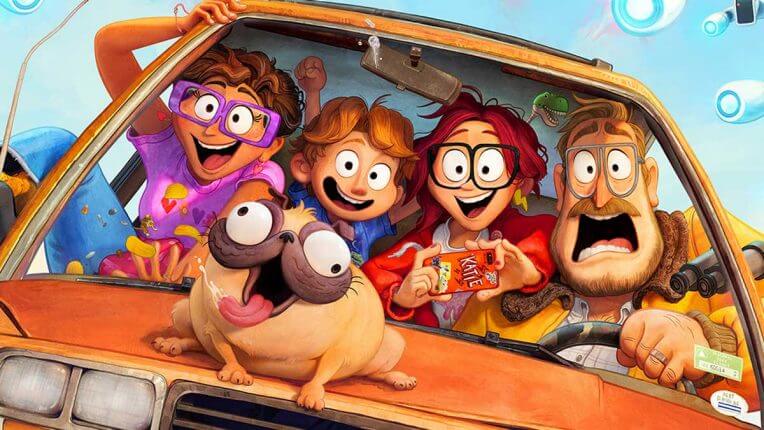 Year: 2021
Director: Mike Rianda
Stars: Danny McBride, Abbi Jacobson, Maya Rudolph, Mike Rianda, Eric Andre, Olivia Colman, Fred Armisen
Rating: PG
Runtime: 109 minutes
In The Mitchells vs. the Machines, animated generational differences have never been more like a sci-fi carnival. Mike Rianda's movie debut is equal parts ridiculous, adorable, and horrifying (he and co-writer/director Jeff Rowe established their name on the delightfully creepy, hilarious programme Gravity Falls). It's easy to be confused or overwhelmed by the flashing lights and spectacular sights, much as the primary family battling on one side of the title's grudge battle does, but it's also possible to leave with the spent delight of a long, exhausting theme park visit.
5. Oxygen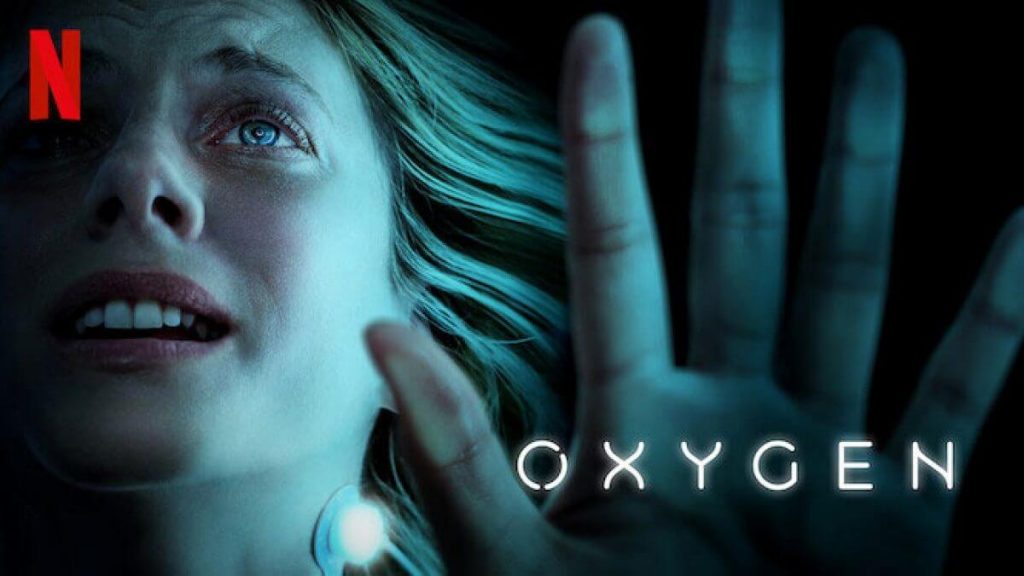 Year: 2021
Director: Alexandre Aja
Stars: Mélanie Laurent, Mathieu Amalric, Malik Zidi
Rating: NR
Runtime: 101 minutes
In Oxygen, a brilliant Netflix sci-fi thriller about a woman who wakes up in a future medical pod with no recollection of who she is, how she got there, or how to get out, Mélanie Laurent offers one of her most commanding and technically brilliant acting performances of her career. She's also running out of air. The narrowly contained thriller, directed by Crawl director Alexandre Aja, manages to continually crank up the intensity with each new discovery while increasing the universe and stakes of Laurent's quest to survive, even while locked within the small confines of her chamber.
6. The Midnight Sky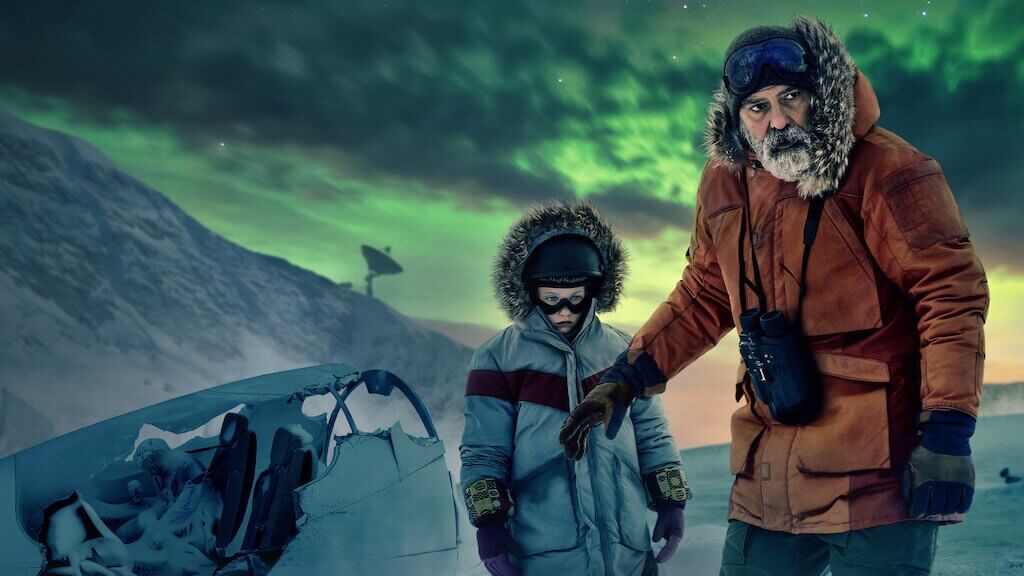 Year: 2020
Director: George Clooney
Stars: George Clooney, Felicity Jones, David Oyelowo, Tiffany Boone, Demian Bichir, Kyle Chandler, Caoilinn Springall
Rating: PG-13
Runtime: 118 minutes
The Midnight Sky is a meditation voyage set in 2049, in which our world is a fast deteriorating wasteland and space is a frightening, yet optimistic, new frontier. Following dying scientist Augustine Lofthouse (George Clooney) as he attempts to advise everyone aboard the Aether to abandon their return to Earth after a cataclysmic catastrophe makes most of the earth uninhabitable, the film cuts between the Arctic and a sophisticated spaceship named the Aether.
7. Project Power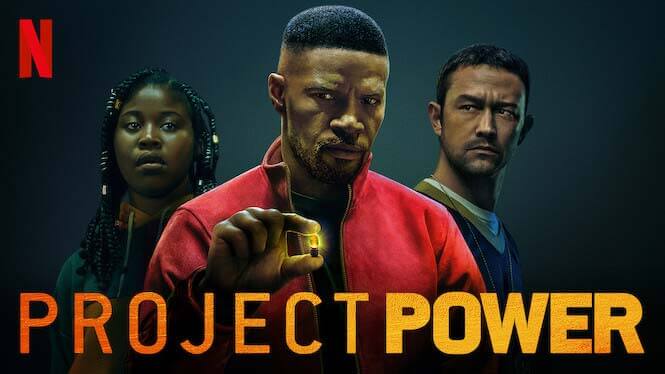 Year: 2020
Director: Henry Joost, Ariel Schulman
Stars: Jamie Foxx, Joseph Gordon-Levitt, Dominique Fishback
Rating: R
Runtime: 111 minutes
For five minutes, take a pill and get a new superpower. It's hardly the most innovative sci-fi premise, but it should have been enough to set the stage for an entertaining, if not revolutionary, two hours on the sofa. Unfortunately, not even Joseph Gordon-Levitt and Jamie Foxx, two of Hollywood's most captivating performers, could redeem this drab film. We only get to watch approximately a half-dozen people take the pill, rather than an assortment of inventive new capabilities. Even though it's pleasant to watch a film set in one of America's most distinct places, New Orleans is given short shrift in this film.
8. Reel Steel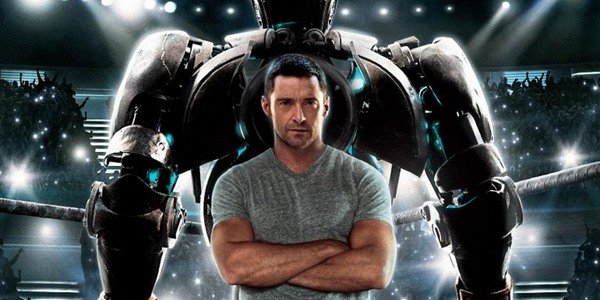 Year: 2011
Director: Shawn Levy
Stars: Hugh Jackman, Evangeline Lilly, Dakota Goyo, Anthony Mackie
Rating: PG-13
Runtime: 127 minutes
Real Steel is one of those films that seems to appeal to everyone. The 2011 gem has persisted as a crowd favourite that always seems to evoke enthusiasm whenever it comes up. It was never quite a critical or box office darling, but it was a crowd pleaser to boot. It's popular for a reason: it's a darn joy. Hugh Jackman plays a deadbeat former boxer who ends himself with custody of his long-estranged little kid after scrounging for income in low-rent ring. Jackman's character returns to the ring and rekindles his enthusiasm for the sport with a robot boxing movie after learning to care about something other than himself and his bottom line.
9. Stowaway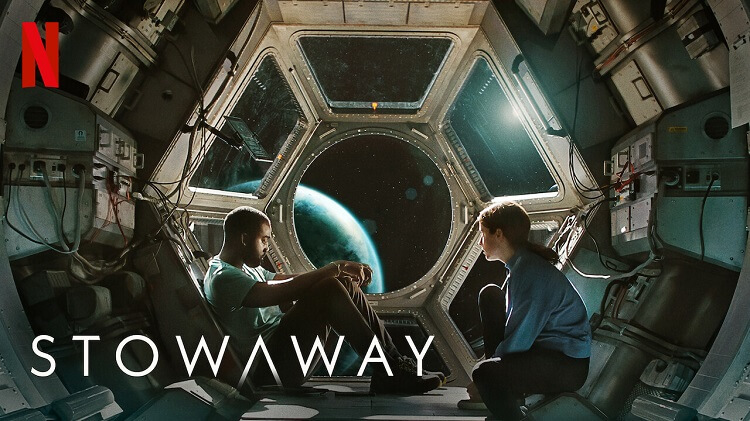 Year: 2021
Director: Joe Penna
Stars: Anna Kendrick Toni Collette Daniel Dae Kim
Rating: PG-13
Runtime: 116 minutes
If you're looking for space battles, robots, or intergalactic wars, there are plenty of other sci-fi movies on Netflix to choose from, but if you're looking for an intense, understated dramatic thriller about a space mission gone wrong, Stowaway is a good choice… as long as you don't mind your science fiction slow-burn and bleak. Anna Kendrick, Toni Collette, and Daniel Dae Kim feature as a group of space travellers who find an additional person aboard their spaceship while working for an independent firm. But he's not a bad guy, and there aren't any nefarious plans in the works; he's simply a corporate employee who got locked in there during takeoff.
10. Space Sweepers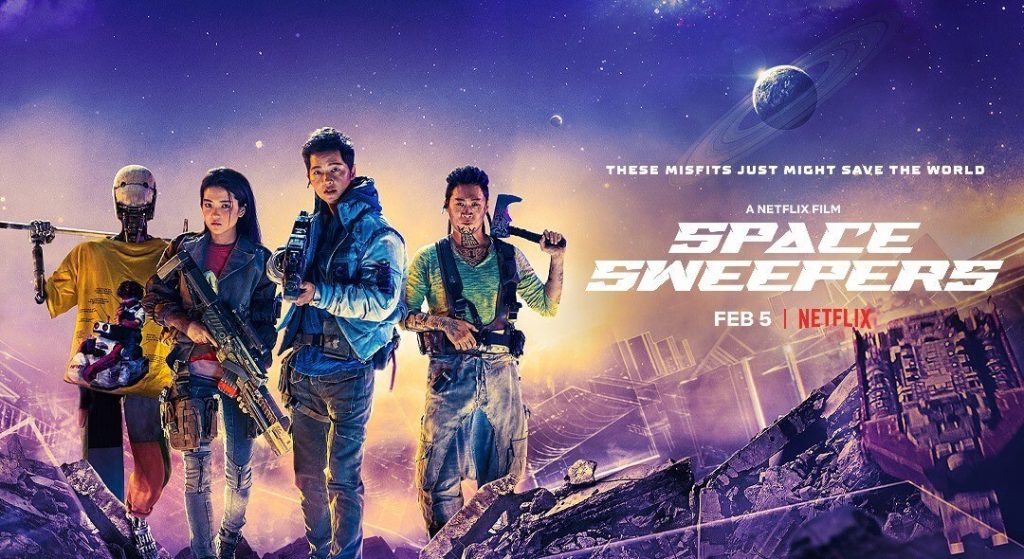 Year: 2021
Director: Jo Sung-hee
Stars: Song Joong-ki, Kim Tae-ri, Jin Seon-kyu, Yoo Hae-jin
Rating: NR
Runtime: 136 minutes
The Chinese film The Wandering Earth, a jumble of a tale that was yet gorgeous to look at, exposed Netflix's viewers to Southeast Asian big-budget sci-fi. Space Sweepers is a considerably more unified and coherent work from Korean filmmaker Jo Sung-hee, with just as much flare. In the dystopian setting, the CEO of a massive tech corporation creates an Eden on Mars, thereby relegating the majority of humankind to poverty and pollution. When they come upon a fascinating young girl who entangles them in far greater concerns, a motley gang of space trash collectors is each looking out for their own self-interest.
Let us know in the comments below which movie you watched and we would be updating the list each month so stay tuned!