Earlier, actors had to hustle really hard to enter the film industry and become renowned, but now, thanks to TikTok, there is no need for it.
Anybody can use this wonderful video-sharing app and quickly rise to fame. The platform has changed many people's lives in Pakistan as well.
Let's check out the top 13 TikTok stars in Pakistan. All of these TikTokers are garnering a sizable fan base, money, and media recognition as a result of their outstanding acting skills.
Most Followed TikTokers in Pakistan
TikTok has recently gained popularity not only among superstars but also among ordinary people. The 13 best Pakistani TikTokers are as follows:
1 – Jannat Mirza
Jannat is the most followed Pakistani TikToker. She belongs to Faisalabad and is loved for her dancing videos, romantic lip-syncs, and comedy clips. She is also a PISA award winner. Furthermore, her age is just 23, and her height is 5 feet 6 inches.
Total Followers: 22.7M
Total Likes: 656.5M
2 – Kanwal Aftab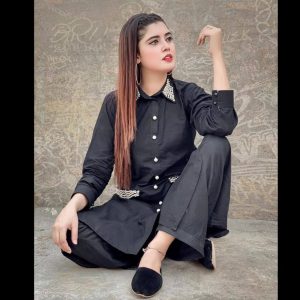 Kanwal Aftab is a TikTok star, model, and vlogger. She hails from Lahore and has an estimated net worth of $1 million-$5 million. On TikTok, she is really liked for her lip-sync performances and comedic videos. Kanwal also hosts a show named 'The Late Night Show with Kanwal Aftab' on APlus TV channel. Her hobbies are traveling, reading, and vlogging.
Total Followers: 18.4M
Total Likes: 670.7M
3 – Ali Khan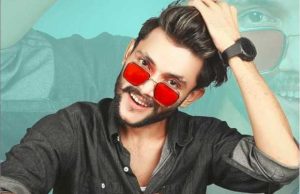 Ali Khan, is famous for his awkward slow-mo walking, while wearing red sunglasses and delivering fun dialogues on TikTok.
Despite the hate and trolling online, Ali has managed to stay positive and has over 17 million followers under his belt.
If you are looking for some light entertainment, his channel should be on your list.
Total Followers: 17.2M
Total Likes: 1.1B
4 – Alishba Anjum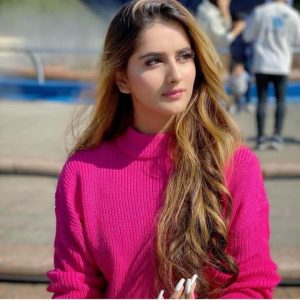 Also known as Lishay, Alishba is a Pakistani TikToker who is well-known for her fashion sense, gorgeous smile, and upbeat videos. Lishay's father works as a cop, while his mother is a housewife. Furthermore, her sister Jannat Mirza is Pakistan's most followed TikToker. In addition to TikTok, Alishba also posts her videos and modeling photographs on Instagram and Snapchat.
Total Followers: 16.6M
Total Likes: 503M
5 – Zulqarnain
Born on 25th May 1998 in Gujrat, Pakistan, Zulqurnain is 4th on the list of most followed Pakistani TikTokers. Zulqurnain's funny and lighthearted videos have made him quite well-liked.
He works quite hard and is very creative. Zulqarnain has also appeared in the drama serial Masters, which aired on Express TV. Zulqarnain and Kanwal Aftab tied the knot in April 2021.
Total Followers: 16M
Total Likes: 764.4M
6 – Dolly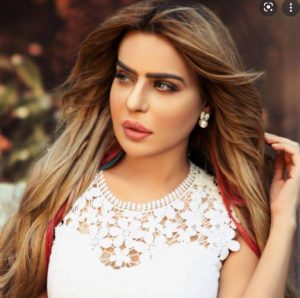 Born on 16 August 1994, Dolly is currently ruling the world of showbiz. She started off as a fashion artist and model but soon opened a salon named 'Beauty Concept Salon.
She also launched her own fashion label, Bling, after some time. As for her TikTok career, she uploads mesmerizing lip-syncing videos, dance recordings, and movie dialogue clips. Well, the majority of her content is dedicated to fashion.
Total Followers: 14.3M
Total Likes: 390.5M
7 – Areeka Haq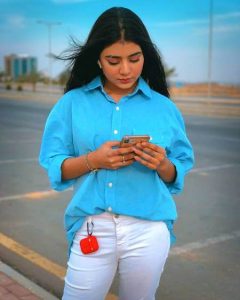 The stunning young star from Karachi, Pakistan, registered for this app in 2018. Within a very short period of time, people began to like and follow her. She is adored most for her stunning looks and endearing smile. Areeka has also done numerous brand promotions.
Her duet with Asim Azhar, "Tum Tum," is also highly deserving of praise.
Total Followers: 11.2M
Total Likes: 297.6M
8 – Nadeem Mubarak
Nadeem Mubarak, better known as Nadeem Naniwala, has around 11M followers on TikTok.
The Lahore-born TikToker is 26 years old, and he currently lives in London, and has an estimated net worth of $2 million. His song Cute Jehi Look also received a lot of attention. Sagittarius is his zodiac star sign.
Total Followers: 11.1M
Total Likes: 480.6M
9 – Sehar Hayat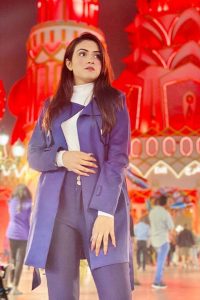 Sehar Hayat is a popular TikTok performer, model, and beauty influencer in Pakistan. Even at such a young age, she has already attained immense fame and recognition.
She also has her own YouTube channel, where she often posts videos. According to sources, she and singer Sami Rasheed are set to tie the knot this month.
Total Followers: 10.2M
Total Likes: 339.7M
10 – Usman Asim
Usman Nasim is a Pakistani TikToker famous for his funny vidoes. He makes all kinds of entertainining content from funny skits to vidoes on every day sitautions.
He also makes religious vidoes to promote small acts of kindness. He is definetly a TikToker you shouldn't miss out on.
Total Followers: 10.9M
Total Likes: 404.3M
11 – Phoolllu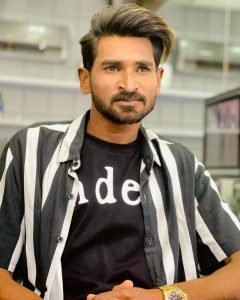 Hailing from the village Murala, Mandi Bahauddin, Toqeer Ahmad (Phoolllu) is also a TikTok star in Pakistan. His funny videos and lip-sync performances are well-liked among people.
The 33-year-old now has a verified account on the app. Due to his enormous popularity on social media, he has also worked on several advertisements.
Total Followers: 10M
Total Likes: 405.2M
12 – Sir Mr.Rapper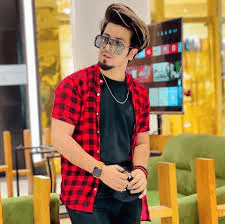 Sid is a rapper, singer, and model, famous for his nibba nibbi vidoes on TikTok. People love his unique style and quirky outfits and he has also released a music video titled "Khabhi Aar, Khabhi Par", which has crossed millions of views on YouTube.
If you love music and comedy, do check out his channel.
Total Followers: 9.3M
Total Likes: 714.3M
13 – Minahil Malik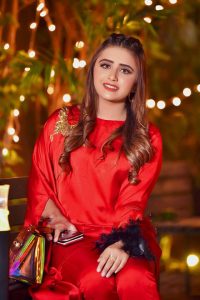 The gorgeous Minahil Malik belongs to Karachi, is 28 years old, and has earned humongous popularity on social media for her amazing lip-sync and dance recordings.
She also models and appears in several advertisements. Minahil is presently dating Haris Ali, a TikTok celebrity himself. The duo is frequently seen posting videos together on the app.
Total Followers: 8.4M
Total Likes: 271.7M
Verdict
This is a list of the 13 most followed Pakistani TikTokers. If you want to see which Instagram accounts have the most followers follow the link.