Pakistan and India are neighbors who share many similarities. From culture, language, and weather to entertainment and food, we are quite similar to our brothers and sisters across the border.
As for street food, although there are similarities, India has grown to be much better when it comes to the variety, and taste of street food than Pakistan.
Why is that? Let's find out all the reasons!
1. More Vegan and Vegetarian Options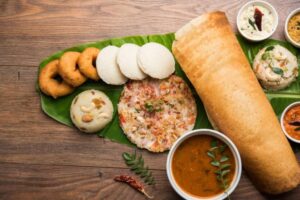 The Best Ever Food Review, a YouTube channel, highlighted that it's challenging to find vegan or vegetarian options in Pakistan, despite the mouthwatering meat-based dishes available.
Although Pakistani and Indian foods share similar preparation methods, Indians tend to consume more vegetables and a broader array of herbs and spices.
On the other hand, Pakistanis rely heavily on a meat-based diet but complement it with potato, bread, or vegetable side dishes.
In contrast, Indian side dishes often consist of deep-fried items like onion bhajis and fried okra.
Indian curries are known for their richness and creaminess, thanks to ingredients like onion and coconut milk.
In comparison, Pakistan's main curry components are garlic, tomatoes, and ginger, which don't typically result in a thick sauce but rather marinate the meat.
2. Innovative Food Ideas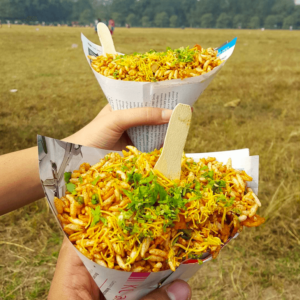 Indian street food's popularity can be attributed to its continuous innovation and diverse dishes. Street vendors are constantly coming up with new and easy-to-market ideas.
Take the example of some vendors selling unique dishes, like the Cheese Suitcase and Missile Cheese Sandwich, on small food stalls, being as creative as they can.
The success of Indian street food lies in its ability to adapt and blend influences from various regions and cultures.
Chefs experiment with traditional recipes, infusing them with new flavors and ingredients to create exciting combinations.
This ensures that Indian street food remains fresh and relevant to contemporary palates.
The variety allows travelers and food enthusiasts to enjoy a wide array of flavors and textures, making Indian street food a delightful culinary experience.
3. Greater Influence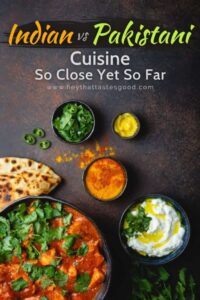 In Europe, dishes sold under Indian and Pakistani cuisine styles are nearly identical, with meat being a common ingredient unless it's a vegetarian option. Many Pakistani eateries are named "Indian cuisine" as its more attractive and influential than "Pakistani cuisine.
However, in the West, there are key differences between Indian and Pakistani cuisine, with fusion food being prevalent. These fusion dishes have diverse tastes and names compared to traditional food from Pakistan and India. Interestingly, some Western-made Indian and Pakistani dishes are unfamiliar in their countries of origin.
It's worth noting that both Pakistani and Indian food is often referred to as "Indian Food" in the West because they were part of the same country before the 1947 partition.
4. More Exposure & Literacy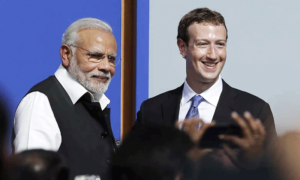 You must have seen examples of how some food vendors earn millions by marketing their products.
Take the example of the MBA Chaiwala, who earns a lakh rupees each month by marketing special events, offering deals, and providing great customer service.
It shows that you don't need a massive setup and investment to earn a fortune.
Online, we see more Indian food, which is also because of the fact that India is more populous than Pakistan and is much bigger, resulting in more food choices and more content to be marketed by food vloggers and food vendors online.
The education/literacy rate in India is also higher than in Pakistan, 74% vs. 58%, which means fewer people are knowledgeable and thus know less about business and marketing.
5. Rich Culture & More Diversity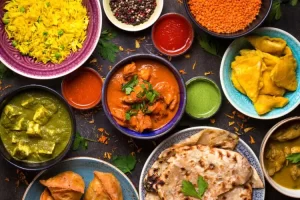 As India covers a much larger space than Pakistan, its vastness gives rise to a diverse cuisine, split regionally as follows:
North Indian cuisine: includes delicacies from Benaras, Kashmir, Mughlai, Punjab, and Rajasthan.
South Indian cuisine: encompasses Andhra, Kannada, Kerala, and Tamil specialties.
East Indian cuisine: focuses on Assamese and Bengali dishes.
West Indian cuisine: features offerings from Gujarat, Maharashtrian, and Malwani regions.
Each region uses locally available spices, vegetables, herbs, and fruits influenced by their agriculture. This explains why wheat is a staple in some parts of India but not in others.
For instance, the North enjoys popular dishes like kebabs, parathas, and kormas, while the South relishes Bisi Bele Bath, Neer Dosa, and Ragi Mudde.
This rich regional diversity adds unique flavors and tastes to India's culinary landscape.
Final Words
So that was our take on why Indian street food is more popular than Pakistani street food. Diverse culture, larger areas, more media exposure, innovation, and better marketing knowledge; are some of the reasons why Indian Street Food is way ahead of the game.
Although growth is slow, we do see Pakistani food being praised worldwide. As Pakistan gains more exposure for its culinary delights, it will surely get the limelight it deserves.