Fortunately, Islamabad never lacks for trendy new eateries to visit. Whether you like Thai, Chinese, or Pakistani cuisine, there is a restaurant for every taste bud.
If you are looking for the best restaurants in the Islamabad Blue area, we have created a comprehensive list for you today. Have the ultimate dining experience by choosing these restaurants!
Restaurants in Islamabad Blue area
Looking for the perfect setting for a date, a family dinner, or just a place to hang out with friends? You could take into account these ten eateries in Islamabad's blue area:
Orchid Grill
Hot n Chilli
Lasania Restaurant
Bar B.Q. Tonight
Haleem Ghar
Salt n'Pepper
Savour foods
Asian Wok
Khoka Khola
Serai Bistro
Let's now discuss each location in more detail.
Hot n Chilli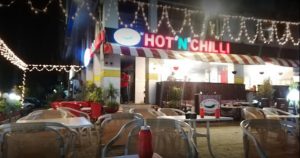 A multi-cuisine restaurant, Hot n chilli is a much-loved eatery in Islamabad. The foods here are all wonderfully cooked and presented, which makes them quite appetizing. If you go there for lunch or dinner, don't forget to order their BBQ items. For nibbles, go for bbq roll parathas & Wrap (Chapati) or fast food.
Address: Ground Floor Beewell Hospital, Fazl-e-Haq Road, G 7/2 Blue Area
Contact Number: 051 2348558
Lasania Restaurant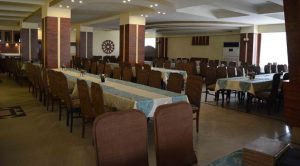 One of the top restaurants in Pakistan, the Lasania restaurant offers a wide variety of traditional as well as Chinese cuisine in a sleek and modern setting. Satiate your taste buds in the best environment. The wonderful overall experience is made even better by the kind and committed team that takes care of every little thing. Come hungry, leave happy.
Address: Service Rd, Block H G 7/2 Blue Area
Orchid Grill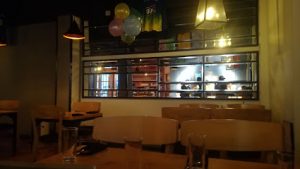 This fast-food and desi food restaurant delivers a "eat until you drop" experience and is one of Islamabad's best-kept secrets. Both the food and the prices are amazingly consistent. To sample the very best, opt for their chicken makhani karahi.
Address: 3rd Muzzaffar chambers unit 3, F 7/1 Blue Area
Contact Number: 0323 5599997
Bar B.Q. Tonight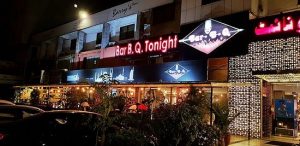 The Bar B.Q Tonight, a well-known eatery in Islamabad's blue area that opened in 1988, serves a variety of traditional Pakistani dishes and Bar. B.Q. Items. Offering an all-day dining experience, this restaurant is becoming a new benchmark for exquisite quality and flavor. Its delicious food, lively atmosphere, and a kind personnel make it a popular choice for both locals and tourists.
Address: Embassy Rd, Block A G 6/3 Blue Area
Contact Number: 051 8317132
Haleem Ghar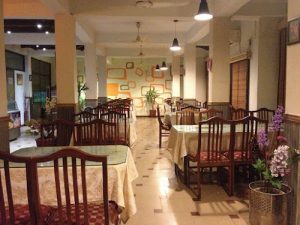 Haleem Ghar is a favorite of a number of Pakistanis. The restaurant strives to serve the healthiest traditional foods to its customers, and its menu includes numerous Pakistani and South Indian delicacies. Fast Food, Chinese/soups, sweets, fish snacks, biryani, bbq, handi, and karahi are included.
Address: Ground Floor Ginza Center, Jinnah Ave, G 7/2 Blue Area
Contact Number: 051 111 425 336
Salt n'Pepper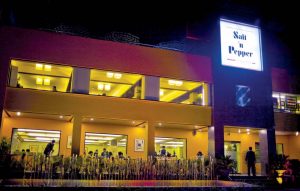 This is really a cool place to visit if you want to have a pleasant time with your friends. The food is excellent, and the atmosphere is beautiful. On the menu, you will find a range of classic of contemporary cuisines. Chinese chicken drumsticks, beef chili, and lemon fish are a few items you must try.
Address: Shabbir Plaza, Blue Area, G 6/2 F-6
Contact Number: 051 2604911
Savour Foods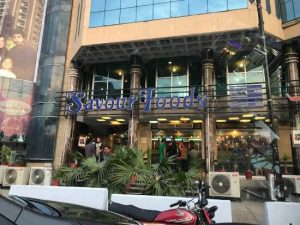 Wish to relish the best Pulao in Islamabad? This spot is a must-try. The restaurant serves the best pulao kabab in town. It is crucial to mention that eating at this restaurant is never a smart idea because it is always crowded. It is preferable to take away.
Address: Fortune Plaza, 2 Jinnah Ave, Block H G 7/2 Blue Area
Contact Number: 051 2348097
Asian Wok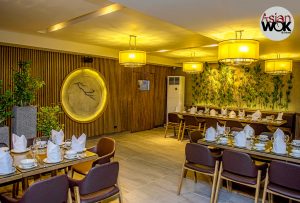 The Asian Wok also stands among Islamabad's major culinary hits. It's the type of location where everyone can find something they enjoy. Be it Chinese, Thai, or Japanese, it has got you covered. It serves the most delectable and remarkable Pan-Asian cuisines. Also, with their live Chinese kitchen, you can have the best chefs in town create your food just how you want it.
Address: Beverly Centre, Jinnah Ave, F 6/1 Blue Area
Contact Number: 051 2206988
Khoka Khola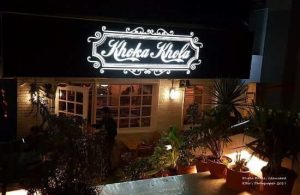 If you're still seeking a good area to hang out with your buddies, Khoka Khola is the place to go. The best taste ever is in this location. Graze on its hummus, dahi bhallay, papri chaat, and samosa chaat. A full-on Pakistani meal is also an option, featuring well-known dishes like achari chicken, jalfarezi chicken, tawa gosht, keema aloo, and the special chicken karahi.
Address: Beverly Centre, Jinnah Ave, F 6/1 Blue Area, Islamabad
Contact Number: 051 8444929
Serai Bistro
Serai Bistro in Bluearea Islamabad is already making the rounds on social media for its beautiful ambiance and flavor. Bring your loved ones to this beautiful setting for delectable food & nonstop fun. The menu includes an all-day breakfast with lahori chanay, aloo ki bhujia, french toast, American breakfast, and more, as well as bar snack starters such beef carpaccio, tempura prawns, and more. Salads and soups are also served.
Address: Jinnah Ave, F 6/1 Blue Area, Islamabad
Contact Number: 051 8358818
Final Words:
With the finest taste ever, the best seating arrangement, and the most courteous customer service, these ten restaurants in Islamabad blue area are the most trustworthy names among islamabadians when it comes to food. You can also check out our article on the top 10 Takeout Restaurants and Cafes in Islamabad if you want to eat scrumptious food peacefully at home.