Movie-going is an integral social activity. It provides fun, low-cost, and effective entertainment for people of all ages. In times of stress, a good movie can refresh your mind and help eliminate all your worries.
Today, we are thrilled to present to you a list of Rawalpindi's top five cinemas. As of 2023, these exceptional cinemas not only offer pocket-friendly ticket prices but also ensure a delightful movie-watching experience. Luxurious seating arrangements, elegant lobbies, and wide food courts can all be found at these theaters.
List of Cinemas in Rawalpindi (2023)
Experience the ultimate cinematic delight during your family getaway in Rawalpindi at these top five exceptional cinemas:
| | | |
| --- | --- | --- |
| Cinemas in Rawalpindi | Location | Contact Number |
| Odeon Cineplex | Mall Road | (051) 8437385 |
| Cinepax Jinnah Park Rawalpindi | Jinnah Park | (051) 111 246 372 |
| Ciros Cinema | Saddar | (051) 5562263 |
| Cine Gold Plex | Garden City | (051) 5706441 |
| Khurshid Cinema | Raja Bazaar | (051) 5771955 |
1. Odeon Cineplex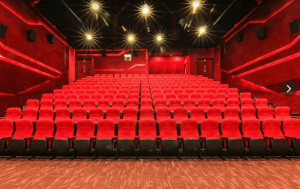 Odeon Cineplex is a state-of-the-art, 3D luxury cinema in the heart of Rawalpindi. The theater's distinguishing features include courteous staff, lavish ambiance, great sound and picture quality, central location, and affordability. It also has an option for Red Lounge and Blue Lounge for a more lavish movie-watching experience for its customers. The best part? Become a member of Odeon Complex and enjoy special discounts on tickets and snack items as well.
Ticket Price:
For Members : PKR 600
For Non-Members : PKR 700
Location: Main Mall Road, Saddar, Rawalpindi
Phone: (051) 8437385
For movie timings and other info, please visit Odeon Rawalpindi Official Website
2. Cinepax Jinnah Park Rawalpindi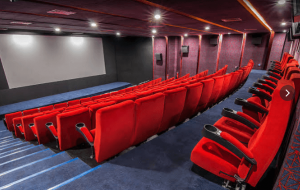 Cinepax Cinemas is a modern cinema ideally located in Jinnah Park Rawalpindi. It screens both local and international movies and is operated by the company Cinepax Ltd. This company has 12 cinema locations in 9 cities across the country. Cinepax is a well-equipped and well-maintained cinema of the twin cities.
Ticket Price: Starts from PKR 650
Location: Jinnah Park, Kachehri Road، Rawalpindi
Phone: (051) 111 246 372
For movie timings and other info, please visit Cinepax Rawalpindi Official Website
3. Ciros Cinema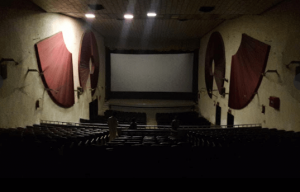 Ciros is a digital Cinema located in Rawalpindi. It is an important landmark of the city and has been around for a number of years. It provides quality family entertainment to the residents of the city.
Ticket Price: Call for info
Location: Saddar Rawalpindi
Phone: (051) 5562263
For movie timings and other info, please visit ciros cinema Rawalpindi official facebook page
4. Cine Gold Plex (Raiha Movie Theater)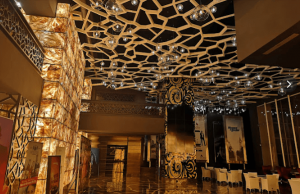 Comfortable reclining Lay-Z boys seats, dine-in facility, high-resolution screens, elegant lobby spaces, – Cine Gold Plex Rawalpindi offers all this and more. While ticket prices are a bit higher at this theater, the amazing amenities and services indeed justify the rates.
Ticket Price: PKR 600 – 1500
Location: Main Blvd, Garden City, Rawalpindi
Phone: (051) 5706441
For movie timings and other info, please visit Cine Gold Plex Rawalpindi Official Website
5. Khurshid Cinema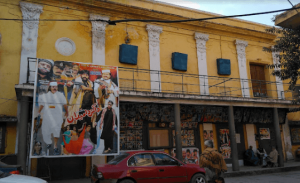 Despite being one of the old cinemas in the city and being located in the congested region of Raja Bazar, Khurshid Cinema remains a crowd puller to this day. It was established before the partition and initially screened Urdu and Punjabi movies.
Location: Raja Bazar, Rawalpindi, Punjab
Phone: (051) 5771955
For movie timings, ticket info and other such info, please get in touch with them directly
Conclusion
Rawalpindi has a variety to offer when it comes to cinemas. Its cinemas can be categorized as contemporary and historic, lavish as well as basic. It caters to all segments of society and satisfies all tastes. So choose the best from the list and have a great time watching!