A new year, a whole new universe of fashion trends. There are numerous simple methods to reinvent oneself, but nothing matches a new clothing style for an instant transformation. Nevertheless, as the industry is always evolving, staying up to date on changing clothing trends has always been one of the most challenging tasks. Missing out on the latest trends also makes us miss out on many different colors of life.
In an effort to make you aware of some of the most recent style trends in Pakistan, we have prepared a list of designs that many fashion gurus say are now ruling in the country. You may use them to offer your dreary wardrobe and yourself a new perspective on life, which in fact is something that the majority of the Pakistani people have already embraced.
Top 15 Latest Fashion Trends for girls in Pakistan
It's never too late to get trendy so go forth and dive into some unique,urban-cool Latest Fashion Trends in Pakistan. They will undoubtedly complement your style and assist you in creating a magnificent, glowing aura when you walk into any room: These include:
Rayon saree with jeans
Loose-fitting Tees
Jumpsuit with a printed shrug
Long shirt and skinny jeans
Silk Gowns
Printed Denim
Big, Baggy Jeans
Bright color Outfits
Embroidered sequined skirts
Full-length Maxi
Short frock with bell-bottom pant
Unusual Layering
Ajrak Shawls
Off-shoulder
Long embroidered frocks
Rayon Saree with Jeans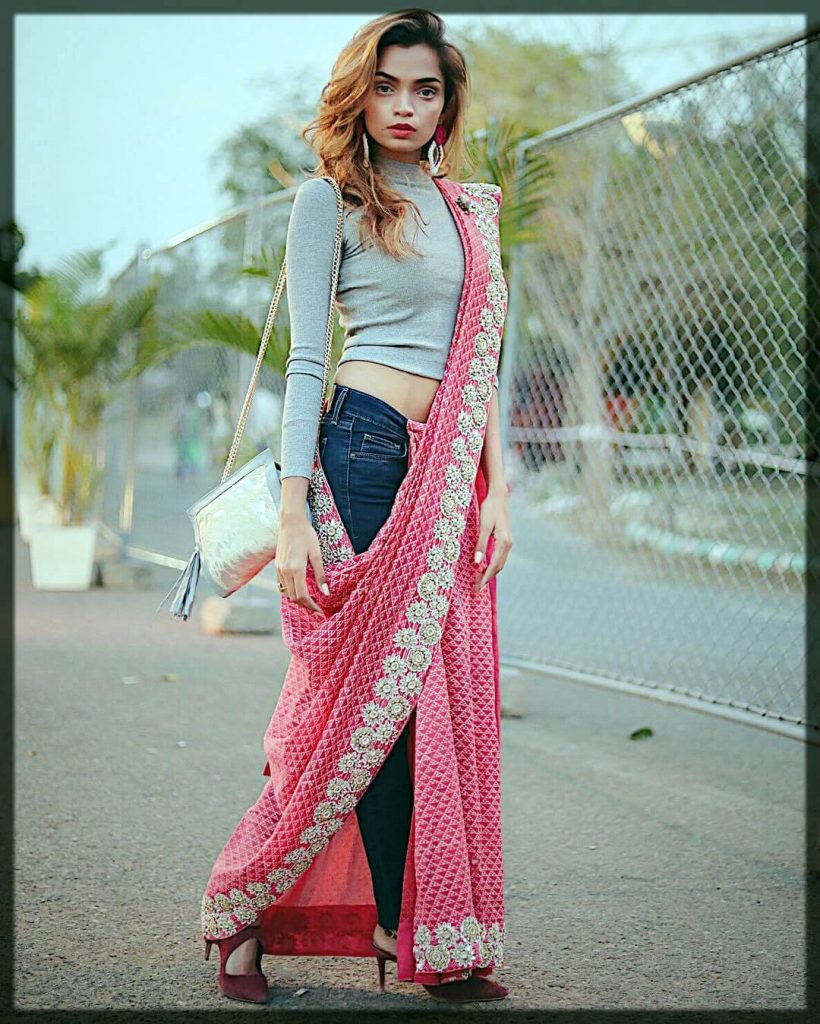 Want to ooze boss-lady vibes in a classic Pakistani way? Choose a colourful, eye-catching Rayon saree, plus a perfectly fit, skinny jeans to give your outfit a unique edge. This is a style that will have you dominating every space you enter with supreme elegance. You can add further creativity to this outfit for more formal events by opting for heavy, coloured jewellery.
Loose-fitting Tees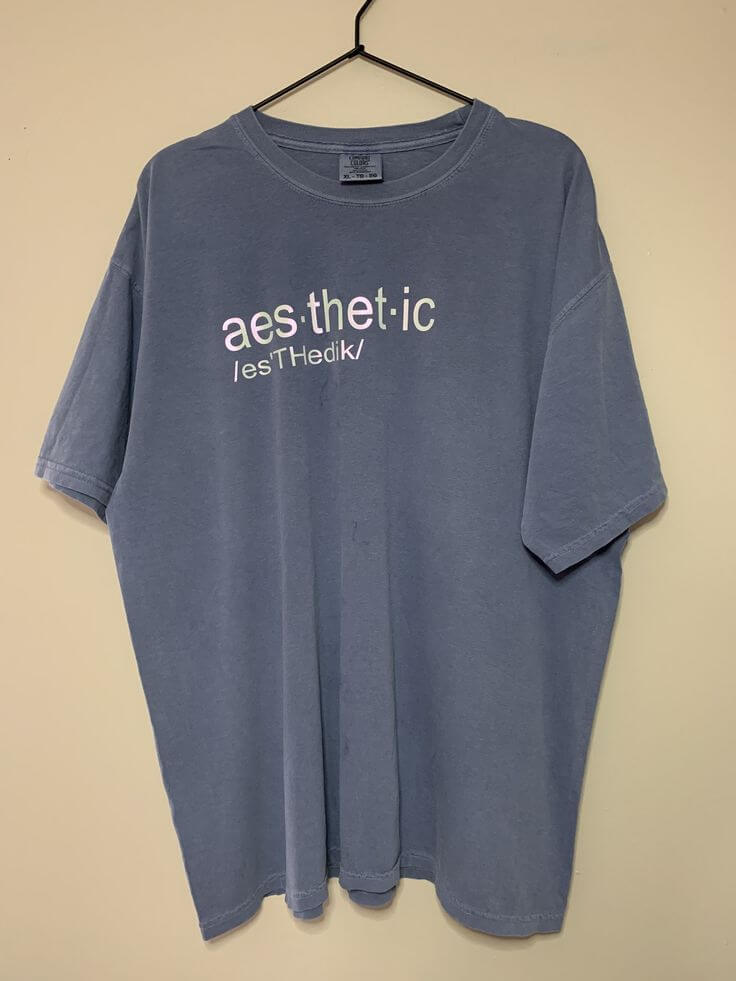 Loose-fitting t-shirts have experienced a resurgence in popularity this year. Best combined with tighter slacks, leggings, or skinny pants. And since they are designed in a way to be loosely fitted around the waist, they allow air and breezes to easily pass over your skin, making them the best option for summer. Furthermore, some people (especially we Pakistanis) often genuinely worry about where the bottom of the shirts should end. Too high does not obviously give a pleasant look, and too low appears odd. Indeed, if shirt length is your concern, a loose-fitting tee covering the bottom of the belt buckle will provide you with that funky, yet comfortable look.
Jumpsuit with Printed Shrug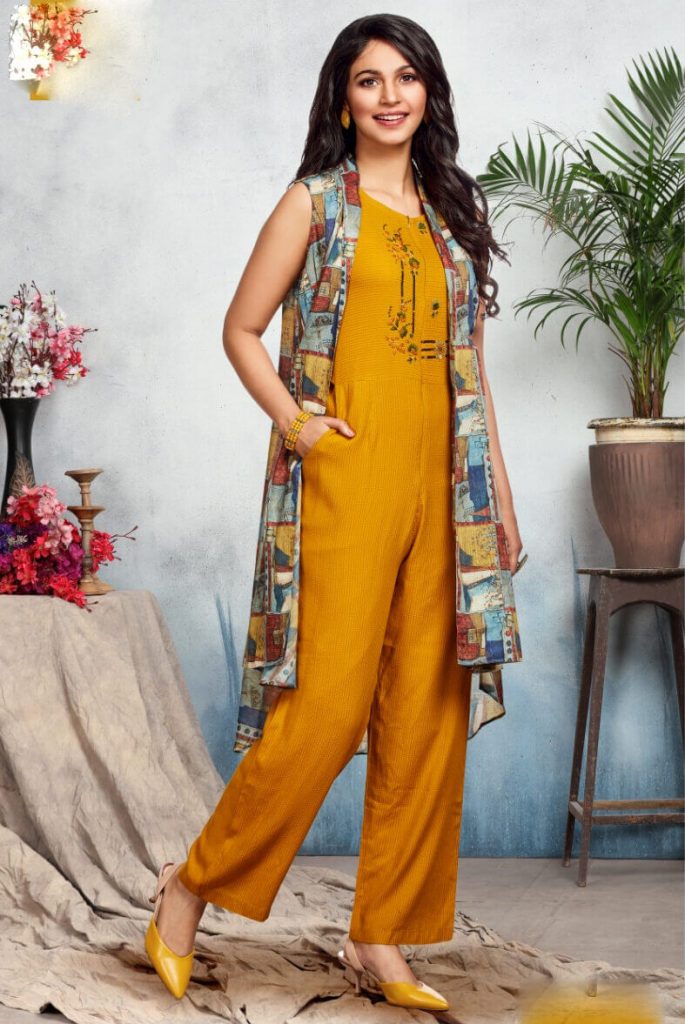 Wearing a beautiful, printed shrug with a plain jumpsuit is an excellent method to elevate your look from ordinary to extraordinary. It will make you feel distinct and emanate a swagger like no other. For a full appearance, choose a new print and color for your shrug this summer, while also matching its color to the hues of your jumpsuit.
Long Shirt and Skinny Jeans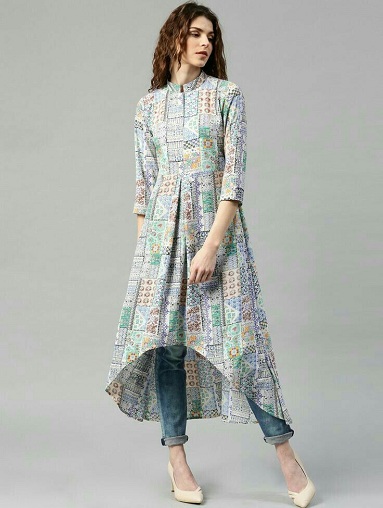 Long shirts have been prominent in the apparel industry for quite some time. Their allure is about to be further enhanced with super extreme skinny jeans. If you want to look sophisticated, pair long shirts with finely produced slim-fit pants. The fitness of these pants will bring the desired grace to your shirt while also adding balance to its looseness.
Silk Gowns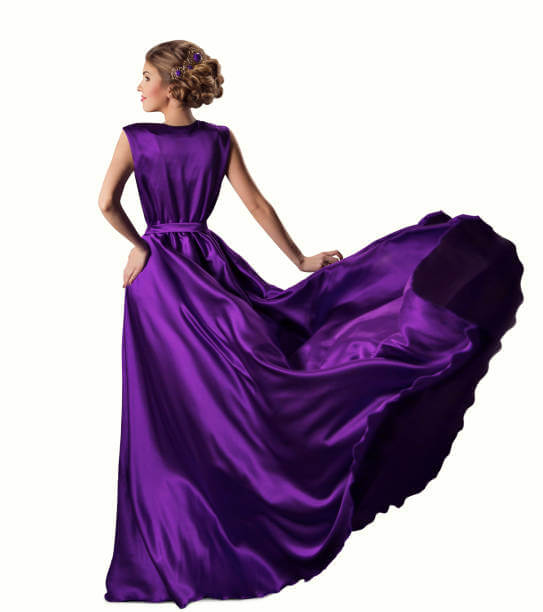 Silk gowns are being highly featured in the latest collections of many renowned and elite fashion brands for the approaching Eid festivals and winter season. Silk has in fact become one of the most commonly used fabrics in the fashion market. It is affordable and with the right detergent, it is also not known to fade or rip.
Printed Denim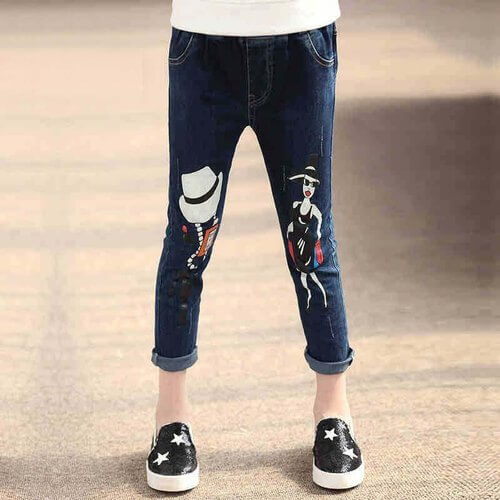 While it's difficult to exactly replicate the looks of your favorite fashion icons, many people especially females within the country have repurposed their old-fashioned stockings into a sophisticated layer for topnotch, funky outfits. Printed denim are almost everywhere in Pakistan, from floral patterns to animated cartoon characters and they are also the ideal way to keep your thighs a little hotter as you wait for the summer season to kick in. However, you should only wear this trend if it flatters your figure and goes with your aura. Whether you are small or overweight, it is all about making the right choice.
Big, Baggy Jeans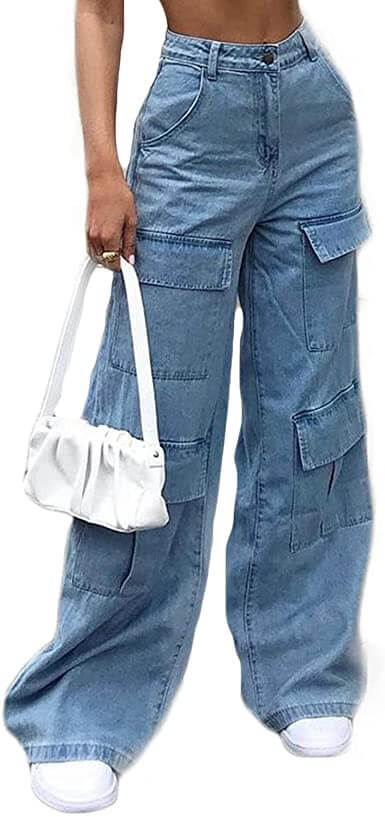 While deciding on clothes to wear in Pakistan, the first thing to remember is that comfort is essential in this country because you'll be spending a lot of time walking! Don't also forget about the heat you have to experience on a bus trip to your office or university. Keeping the people's comfort in mind, loose-fitting jeans were first designed in the 1990s. They were much comfier than skinny jeans and allowed us to move around our bodies more freely without feeling confined by our pants. They're back this year, and the choices are better than before. You will especially adore these in the summer season since, as previously stated, the silhouette acts as two-leg vents that don't squeeze your thighs or tush, allowing your bottom half to breathe. You will also feel stylish while wearing those babies!
Bright Color Outfits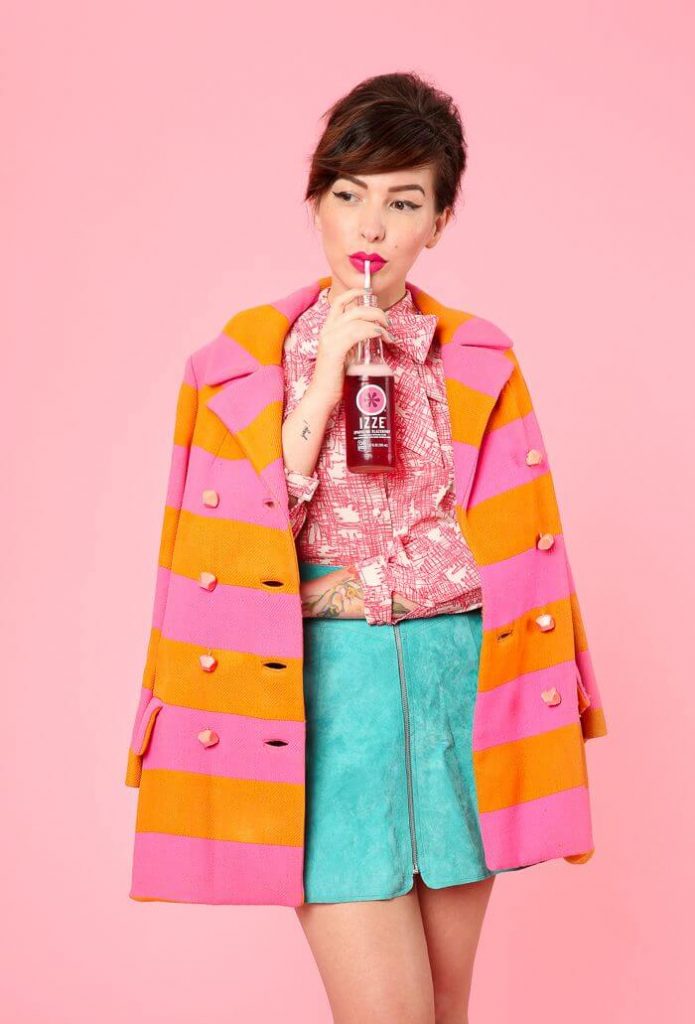 Even colors represent the seasons. Like bright, bold neon shades are commonly chosen to define summer and icy, dark and dull colors for winters. Well, adapting bright, funky hues to shirts, dupattas, and trousers is the most fun way to keep the exuberance alive while wearing the hottest fashion trends. Adding fluorescent yellow, green, or pink is especially trending. These colors add a splash of summer vibrancy to your dresses. So, make a bold summer presence in neon shades!
Embroidered Sequined Skirts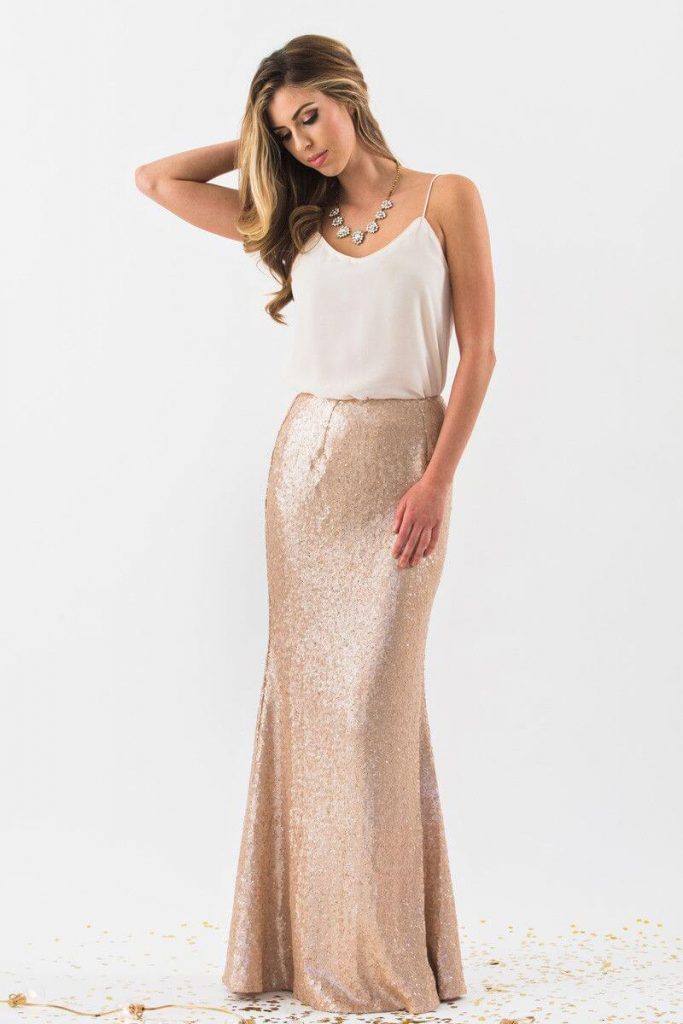 If you're seeking a Pakistani dress that would match perfectly with a fancy outdoor event and open-air vibes, this is the trend for you! Opt for a long, embroidered sequin dress with a short, plain blouse. This is the most relevant of the Latest fashion trends in Pakistan. It is pleasant, elegant, and a terrific method to look attractive and stand out when attending large, fancy outdoor gatherings. Thus, it's time to add a skirt made of vivid and lively colours to your attire, which will go nicely with the lovely party vibes.
Full-length Maxi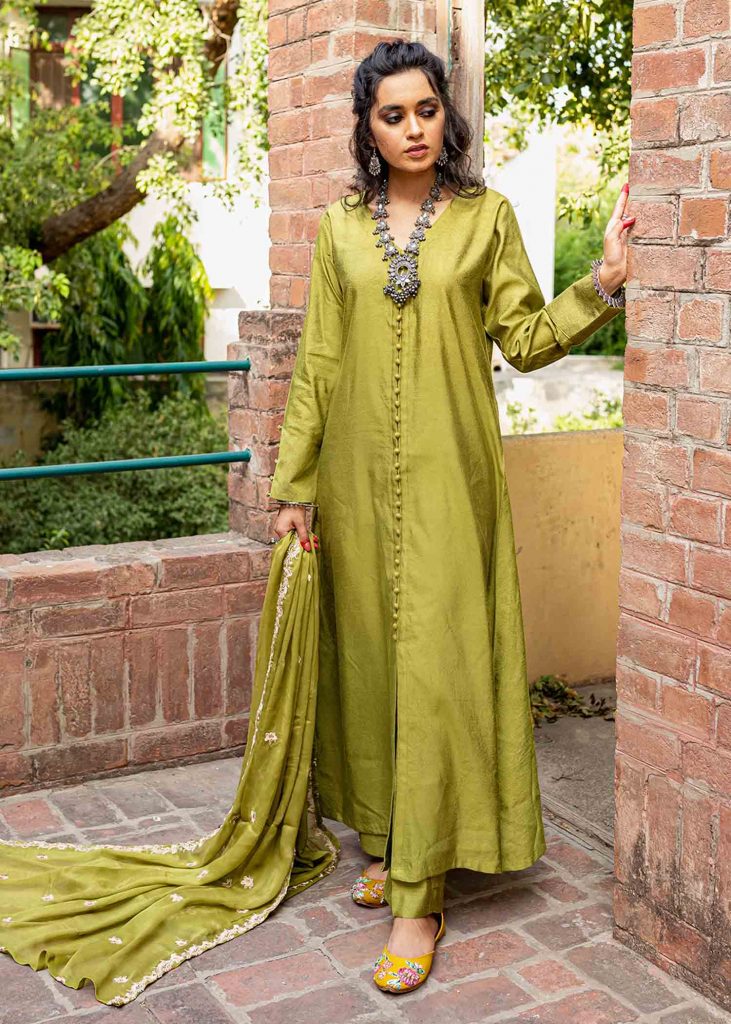 Here's something a little more formal for your closet. A lovely, full-length embroidered maxi will incredibly work for your important events, especially formal ones. Even Pakistan's best designers' most recent collections have included dozens of maxis in their formal wear categories. Well, most of the maxis which are designed for formal use are embroidered on the bottom. Overall, such gowns are an excellent choice for formal attire.
Short Frock with Bell-bottom Pant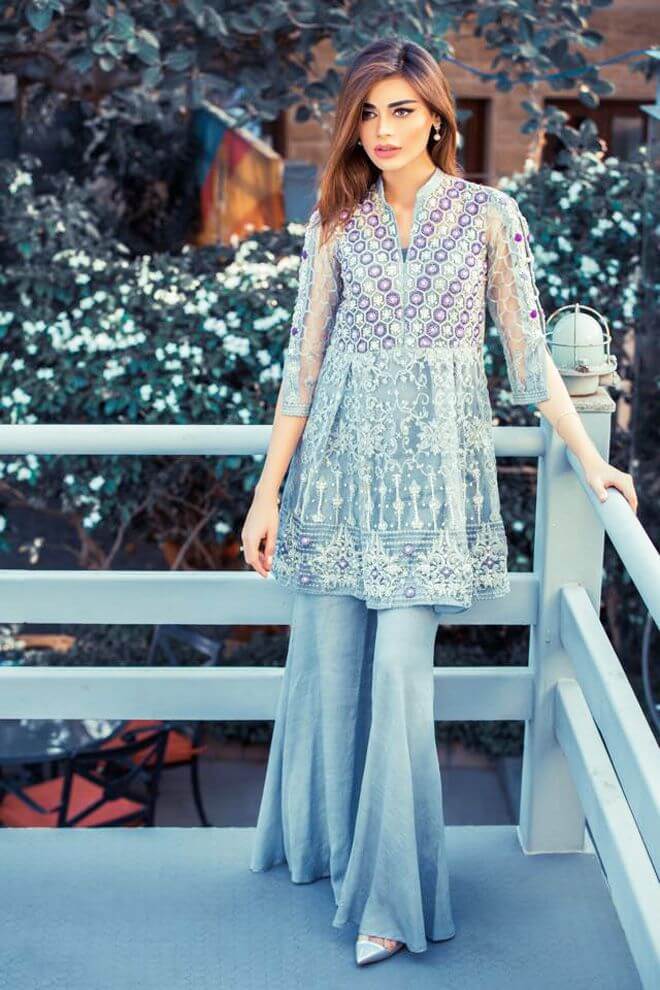 In general, Asian fashion is more casual than European fashion. Nevertheless, this does not completely imply informal attire. A short frock plus a bell-bottom pants is also seen ruling the game for a while now. If long shirts are not your thing, wearing a short frock with wide-leg trousers always makes for a smart image regardless of the fabric print. It's like they both are made for each other. This is also the reason why most of our leading designers have devised many such combinations in which a finely adorned frock or top is paired with plain monochromatic bell trousers in their collections.
Unusual Layering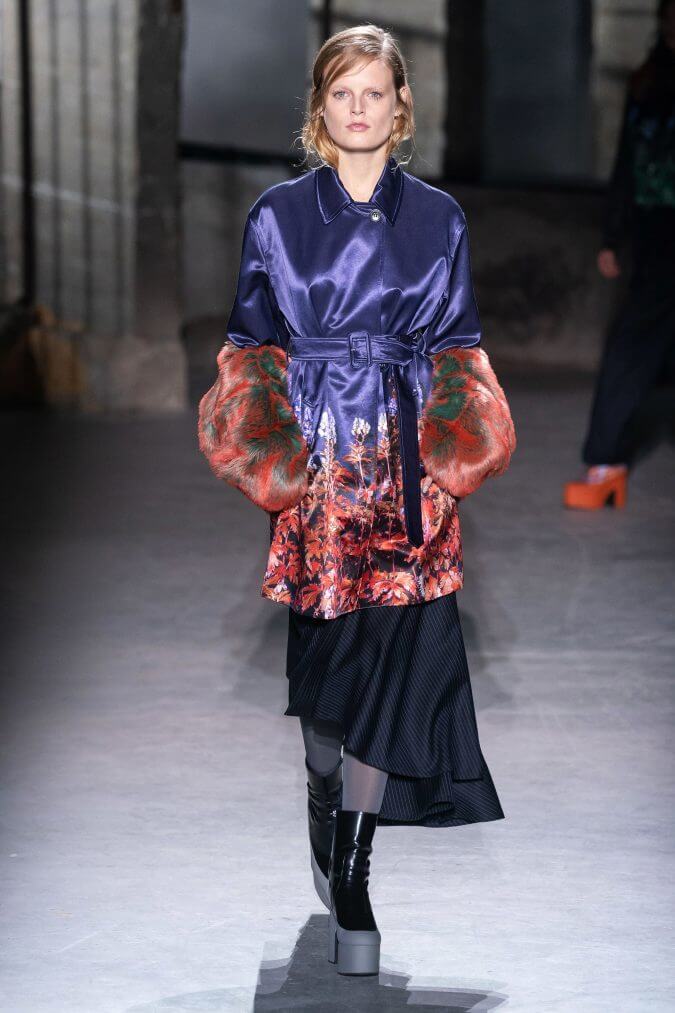 Layering is a magic amulet, believe it or not, and wintertime is the ideal time to show off your layering skills and all of your items, as well as your aesthetic capabilities. Fabrics with diverse styles are combined to form an altogether new one, while long, loose silhouettes are wrapped up and bound by rigid designs to produce distinctive shapes. Layering was initially launched in the fashion industry in 2013 with a revival of the '90s T-shirt, but over the years, this style has grown into something altogether different. It has taken an unexpected and thrilling turn and unbreakable limits. This modern layering trend will be popular in upcoming years as well.
Ajrak Shawls
Ajrak has been popular for a long time; it is one of the most beautiful and spectacular fabrics that both men and women may wear. Basically, it is the identity of the Sindh and Sindhi people. In the fashion industry, if chosen wisely, Ajrak shawls can truly accentuate the overall outfit look. Also, they can be worn with both western and ethnic outfits. So, Personalize any of your outfits in a positive way, of course, by wearing an Ajrak shawl. However, remember to keep your style refined while allowing your details to go wild.
Off-shoulder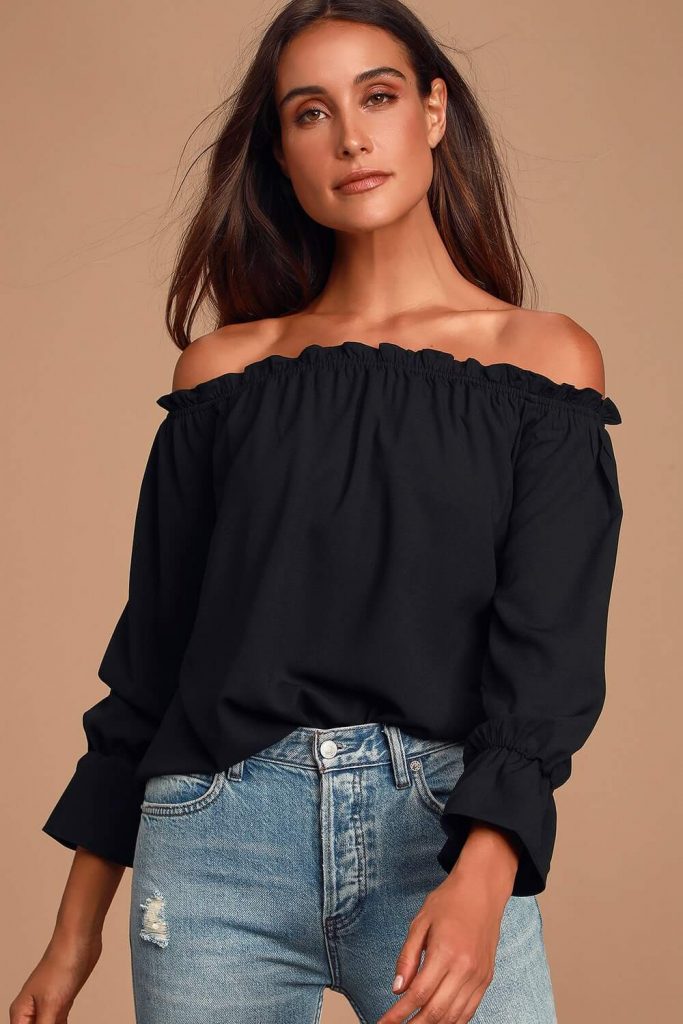 Off the shoulder is one clothing trend that was popular in 2021 and will be trendy again this summer but in a variety of versions. The style looks great with a top or an everyday outfit. You can also opt for an off-shoulder style with an evening dress to seem fashionable on a nice night. Just so you know, Necklaces and chokers will make your outfit even more slaying. They will look great with these outfits as there is no cloth anywhere near the neck.
Long Embroidered Frocks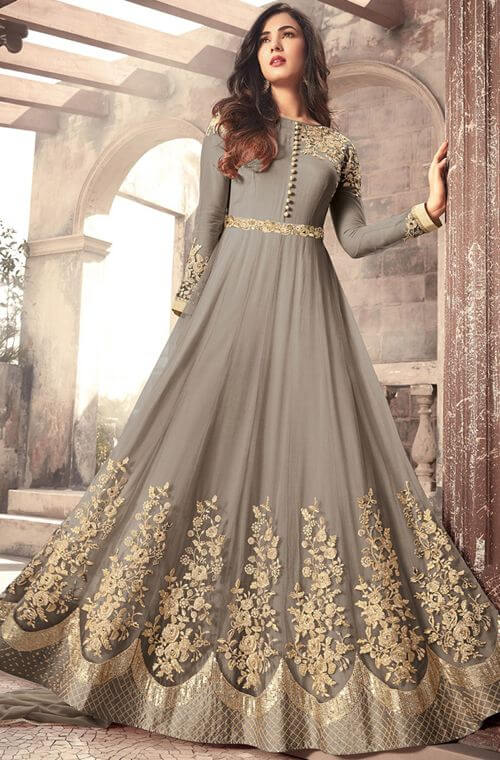 Long frocks with rich intricate designs usually have an embroidered or printed layer and embellished or printed borders. Fitted sleeves are also popular with them. Long frocks are typically worn for evening and overnight functions. 2022 was largely known for its long length frocks.
Wrapping Up!
With these glamorous, topnotch latest fashion trends in Pakistan straight from the gurus, you don't have much of a choice but to relinquish. Celebrities and fashion icons have already adopted most of them, so why haven't you?