Netflix and Chill just got another meaning. Netflix is taking a unique approach towards podcasts but rolling out an Audio-only playback mode in its Android app. The feature has appeared in the update, and if you have it, you'll see a new "Video Off" option at the top of the full-screen player. Tapping the button makes the screen go black, leaving you with Audio-only playback. How cool is that?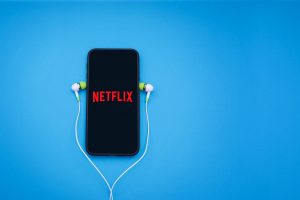 This setting will go easy on your data use and will let you listen to your favorite program while doing something else. However, this option will be more suitable for documentaries, standup, and other audio-focused material on Netflix. Seasons and series heavily rely on visuals to explain the story.
This Audio-only playback could be Netflix's new feature to get entertained or informed while we are doing other things. In fact, Netflix already has its own podcasts, but they are available on Apple Podcast, Spotify, and other audio streaming services. So we might see Netflix shift their podcasts to their own platform.
This feature might take some time to come to your region. So let's wait and see!