While Pakistani dramas have progressed, we still miss classics such as Dhoop Kinaray, Ankahee, Alpha Bravo Charlie, and others. Pakistani dramas are known for entertaining the masses, but somewhere along the way, the authors have lost sight of the argument they were trying to make.
Ruswai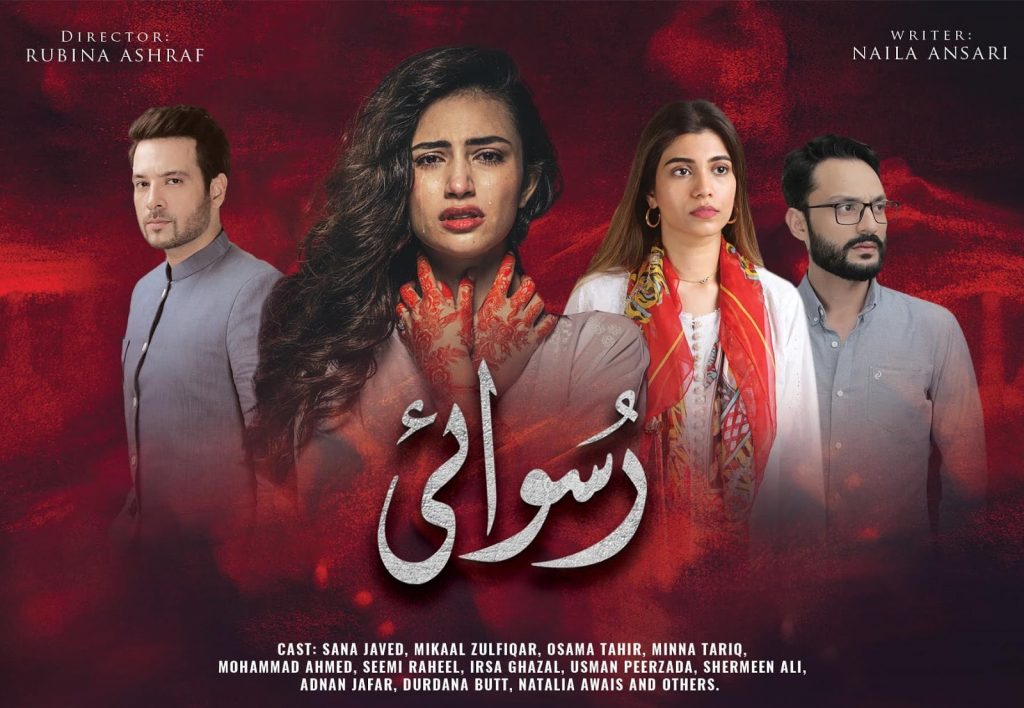 Ruswai, a successful drama series that tackles the serious topic of rape. The show got off to a good start, with Sameera being presented as a confident and articulate young woman.

The writer utterly lost track of the storyline as it unfolded, and the whole story revolved around Sameera blaming her adoring father for her abduction and abuse. We think the character should have been primarily concerned with fighting for her rights, but she was more concerned with her cruel ex-husband, her father, and how her life had become a living nightmare.
We accept that the story should include all of the elements mentioned above, but they should only account for 30% of the plot, with the remaining 70% devoted to Sameera's struggles. Too many characters and their difficulties became entwined in the plot of the episode.
Yeh Dil Mera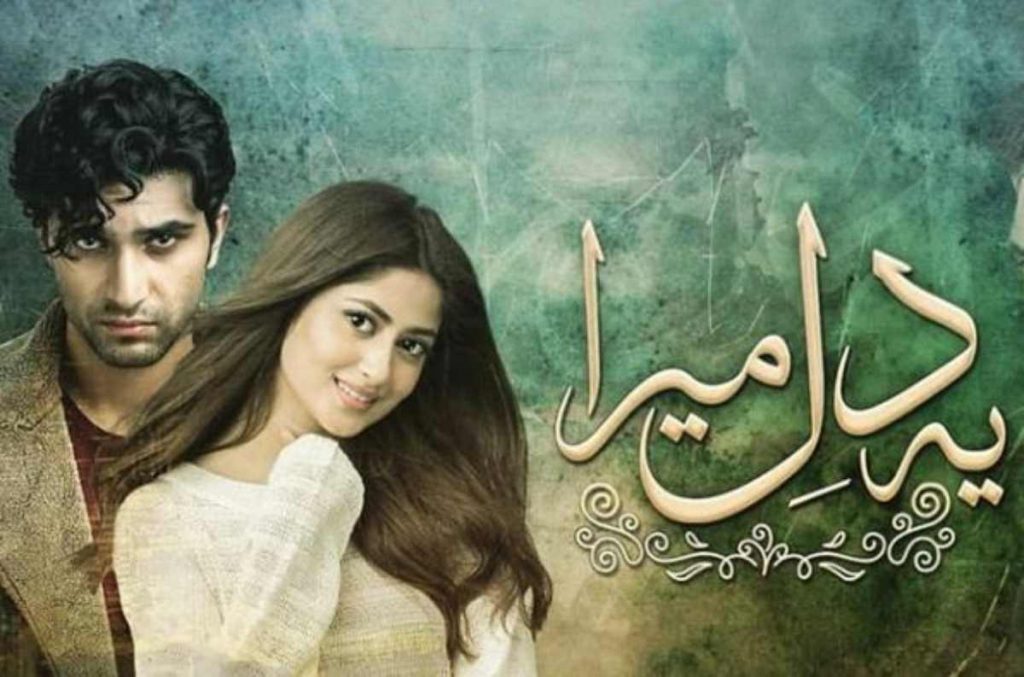 Yeh Dil Mera is a thriller/mystery drama that has the viewers enthralled and captivated. Yeh Dil Mera is a revenge story.

Mir Farooq (Adnan Siddiqui), murdered Amanullah's parents when he was just 11 years old, prompting Amanullah and flee to the United Kingdom to live with his step-uncle, who was abusive to him. We see how Amanullah returns to avenge his parents and marries Mir Farooq's daughter after several years.
These two characters are both at the forefront of the drama serial's most illogical scenarios. Despite the fact that the play has many editing faults, the obvious flaws stand out more than anyone else.
The most implausible possibility was Amaan surviving the killings without Mir Farooq's knowledge. This was clarified by the blogger, who also told her fans that the director was to blame for the glitch.
Also, we can't understand how a criminally inclined man like Mir Farooq, who doesn't trust his wife and lives by the maxim that no one should be trusted, didn't bother doing a background check on the man with whom his emotionally ill daughter was going to spend the rest of her existence. Glitches, to be precise.
Jhooti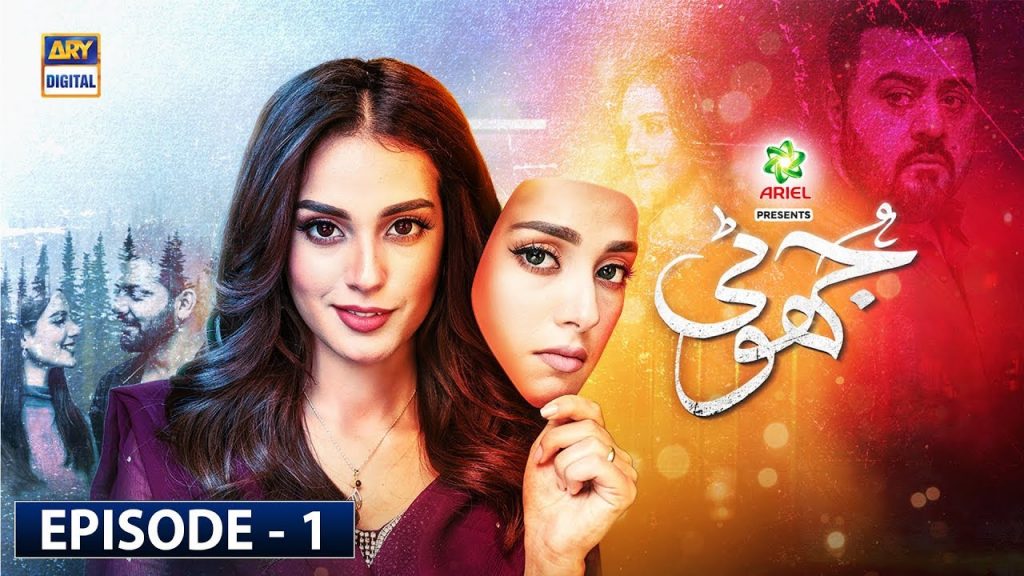 This one is the icing on the cake. Nimra (Iqra Aziz) has Nasir (Ahmed Ali Butt) wrapped around her fingers and has been making unfair requests from the family since the first episode with no one blinking an eye (any 12-year-old might tell she's a gold digger).
Following that, audiences have seen Nirma wreaking havoc on her in-laws and attempting to sabotage her marriage by making the most ridiculous demands, while her husband brings being joru ka Ghulam to a whole new degree. This episode would undoubtedly have more illogical situations.
Alif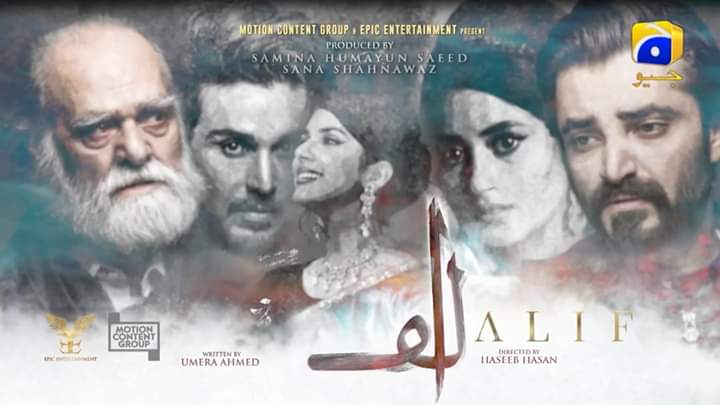 Another incredible drama that not only left us emotional but also boggled our mind. Alif a very spiritual drama, gained a lot of popularity among the people because of it's choice of sensitive topic. The relation between man and God. Hamza Ali Abbasi played the main character of Momin, a young boy who becomes a very successful filmmaker but then embarks on a journey towards spirituality as the worldly matters no longer appeal him.
The audience had never seen such a concept which gave us a little deeper insights about the world of film and how cruel it can be and what toll it can take on you. The whole drama serial was very relatable and showcased real problems.