TKR (Tahir Khan Restaurant) is one of the gems of Islamabad when it comes to Afghani Food!
From their heavy platters serving fresh lamb to their rice dishes that send us into food heaven, TKR is your friend when it comes to solid desi meals.
For those of you planning a family gathering or an outing with friends, here is all the info you need to make your plans.
TKR Complete Overview
Our TKR review will take you through the following info:
Location & Contact Info
Complete Menu & Specialities
Reviews & Ambiance
Below we will explore each of the above, in detail.
TKR Location & Contact Info
| | |
| --- | --- |
| Location | Contact Number |
| TKR 1: Main Lethrar Road, Afridi Plaza, Islamabad | 051 2242410 |
| TKR 2: Swat Motorway, Karnal Sher Khan Interchange | 0300 9777438 |
| TKR 3: Near Pakistan Monument, Shakarparian, Islamabad | 0304 1110857 |
TKR Complete Menu & Specialities
TKR offers some of the best Afghan food in the city. Its specialties include:
Dum Pukht
Kabuli Pulao
Matka Gusht
Lamb Karahi
Below is the TKR complete menu with prices: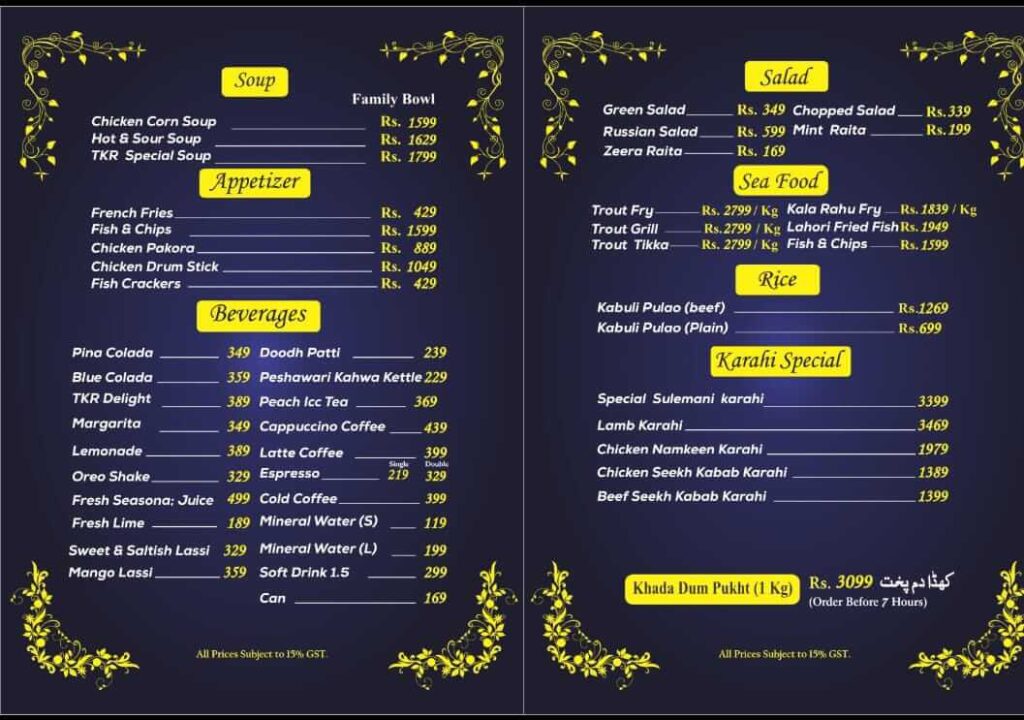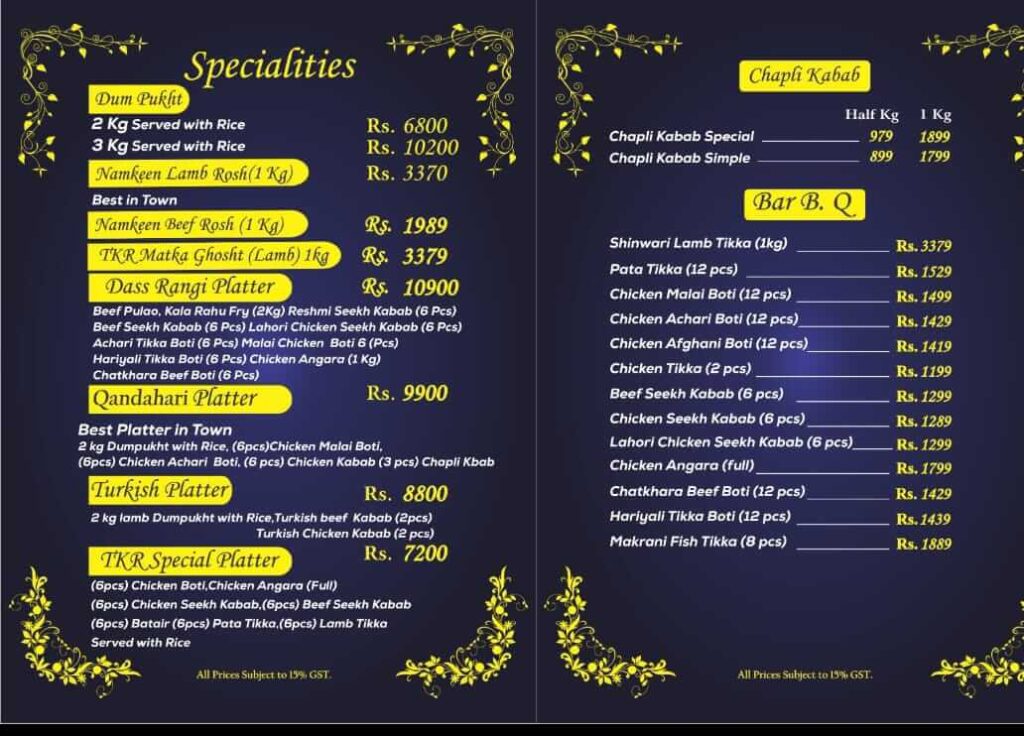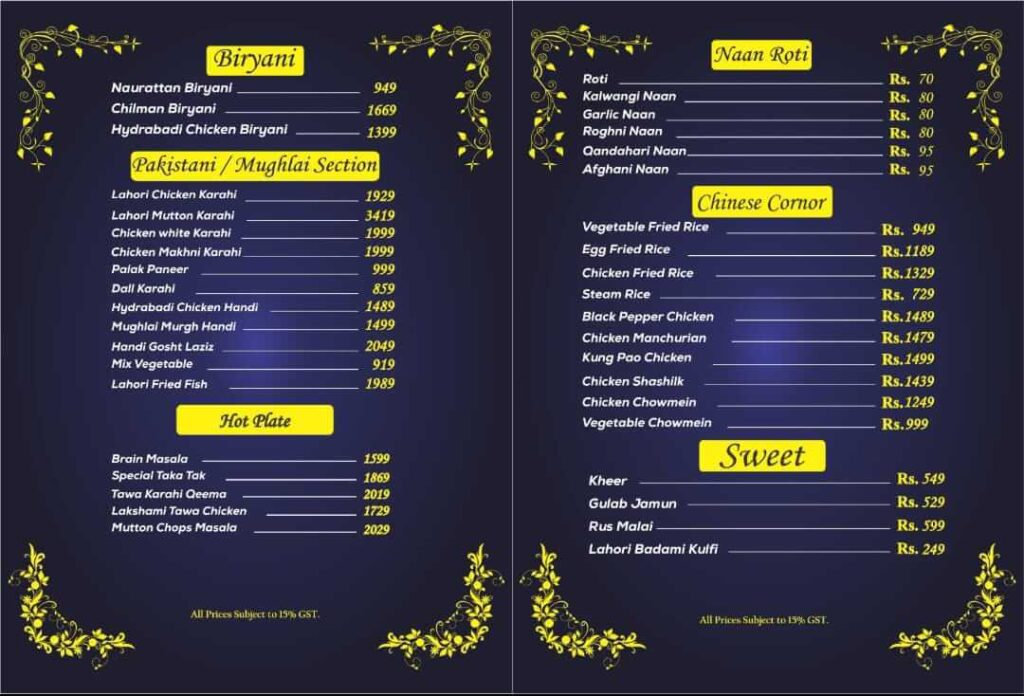 TKR Reviews & Ambinace
TKR is frequently visited by celebrities and serves as a hub for the elite to relish Afghani and Pakistani delights.
The TKR 1 branch has received 4.5 stars after 14k+ reviews, TKR 2 has received 4.7 stars after 8k+ reviews, and the TKR 3 branch has received 4.7 stars after 14k+ reviews on Google.
The customers mostly praise the speedy service, great ambiance, and the quality of food. The Shakarparian branch is extremely scenic, with views of the hills adding to the breathtaking experience.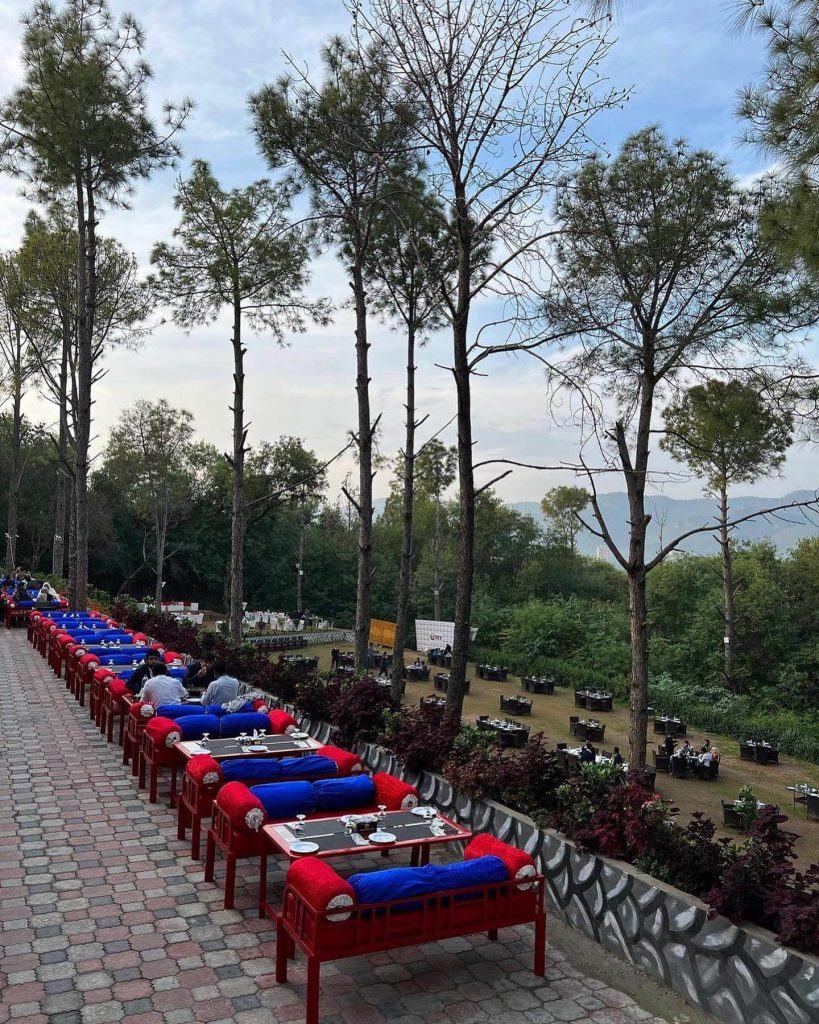 Our Take on TKR!
If you value high quality and great ambiance, TKR is a great choice. It offers a huge variety of Afghan dishes that are a must-try for dessies.
Although some find it expensive, their massive platters, great taste, and timely service make up for it. Do try it out yourself, and let us know in the comments. Find more restaurant reviews, deals, food news, and the best food spots on BlogPakistan.