Since the introduction of the processed foods in our diets and not being able to have self-control, we tend to eat oversized portions. The result? We have become a nation of overweight and obese people.
It is fairly easy to gain weight as compared to losing, the reason being unhealthy foods and unhealthy lifestyle being the major contributors. Weight loss might seem a daunting task and requires a lot of self-control and motivation, it is not something that is impossible.
Weight Loss Diets
Are you struggling to lose some pounds to become fit and healthy? Or do you see people around you trying to reach all heights to lose weight? And despite the best efforts to eat right and exercising enough, you are still not close to your goal? Well, there are a few diet plans that you can incorporate into your routine to ease yourself from the worry.
In this article, we are going to discuss some of the effective weight loss diets that have proven nutritional value along with aiding in weight loss.
Ketogenic Diet
Paleo Diet
Vegan Diet
Mediterranean Diet
Weight Watchers
DASH Diet
Keep reading to find out more about each diet in detail.
Ketogenic Diet (Keto)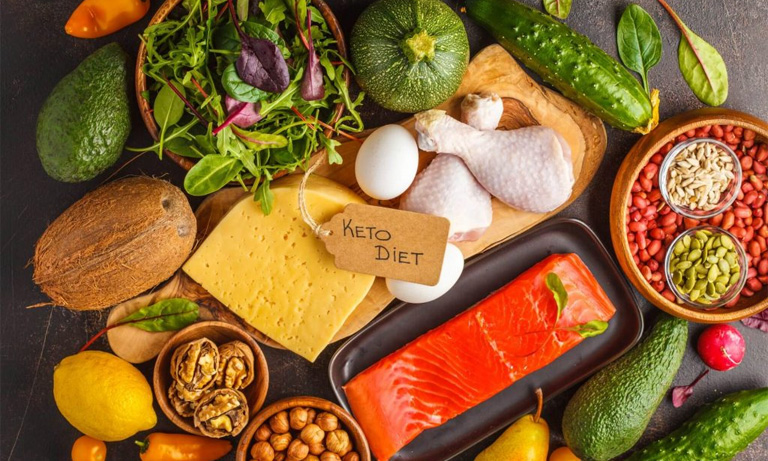 Ketogenic Diet, also referred to as Keto, is a high-fat, adequate-protein, and low-carb diet. This diet sends the body into a state of ketosis, meaning your body uses the already stored fat for energy. In general, it takes 2 – 4 days to reach ketosis, it can also exceed a week or longer for others. Keto diet followers must cut on all the carbs, prioritizing the proteins, non-starchy vegetables, and healthy fats. Below is a simple shopping list for a ketogenic diet follower:
Meat and poultry
Fish and Shellfish
Eggs
Full-fat dairy
Oils (Coconut and avocado oils)
Avocados
Cheese
Berries (Blueberries, raspberries, and blackberries)
Nuts and Nut Butter
Seeds (Pumpkin seeds, sunflower seeds, and chia seeds)
Nut butter (Almond butter and peanut butter)
Low-carb vegetables (Mushrooms, cauliflower, broccoli, greens, peppers, onions, and tomatoes)
Condiments (Sea salt, salsa, herbs, vinegar, pepper, mustard, garlic, olives, and spices)
Research shows good evidence of faster weight loss when people opt to follow strict ketogenic diets without any cheat days.
Paleo Diet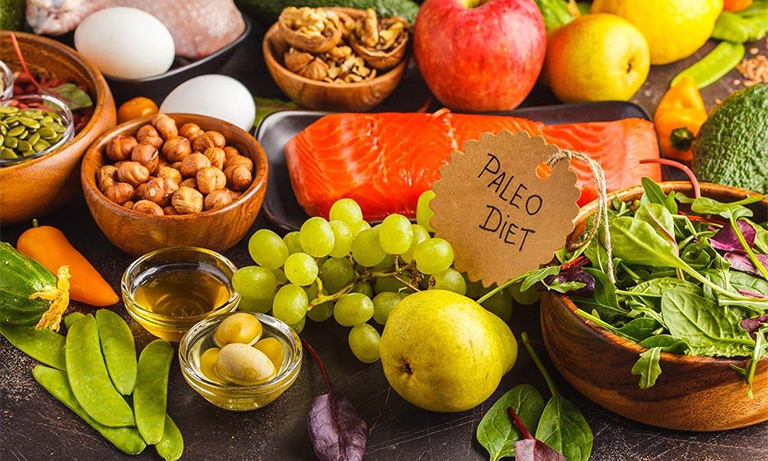 The Paleo diet has received considerable attention in the past years for being an effective diet for weight loss and general health improvement. It is also referred to as the ancestral diet as it involves unprocessed foods. On the Paleo diet, you are actually following the ancestral health principles, their diet, and lifestyle, and adopting them in the modern context. This includes:
Eating nutrient-dense food
Toxin-free food
Whole foods
Moving bodies regularly
Sleeping 8 hours at night
Managing stress
Playing and having fun
A Paleo diet allows lean meats, fish, fruits, vegetables, nuts, and seeds. This diet has emphasized drinking enough water and being physically active throughout the day. Evaluation studies for the effectiveness of the Paleo diet for weight loss have shown to help diverse populations in shedding considerable pounds and improving metabolic health.
Vegan Diet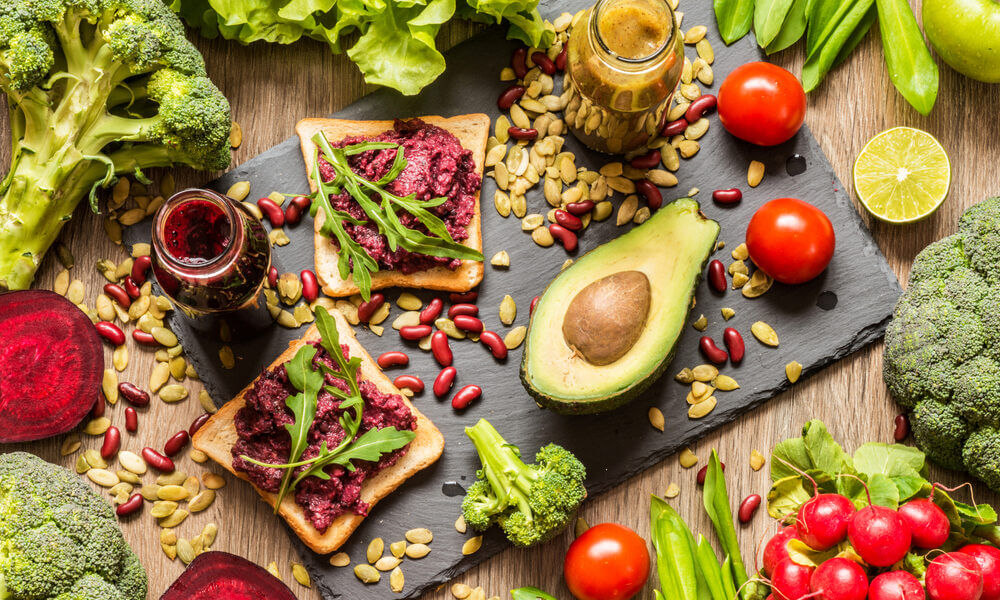 Vegan Diet, also known as a Plant-based Diet, is a whole-food plant-based way of eating. This diet includes foods like:
Fresh fruits and vegetables
Whole grains
Beans and legumes
Nuts and seeds
These foods are low in oil, minimally cooked, and full of fiber. This clean-eating diet promises both weight loss and a healthy immune system, as shown from the research. The key to losing weight with Vegan Diet is to grow vegetables and fruits on your own without worrying about the ingredients in the canned foods. Choose foods that are close to nature and you are good to go.
Mediterranean Diet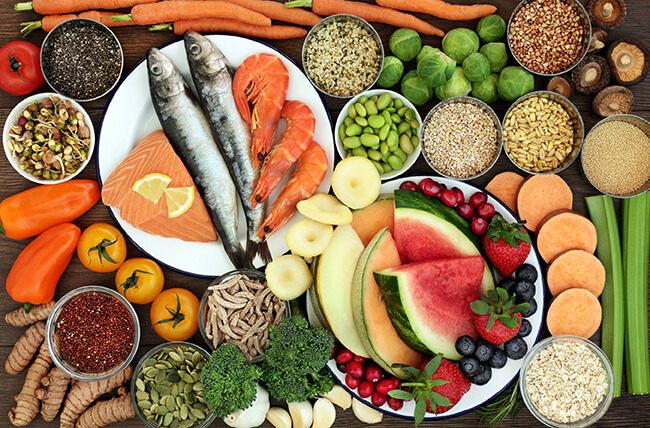 The Mediterranean Diet is a nutritious formula for weight loss. Experts suggest this diet to be rich in plant-based foods and monounsaturated fats. Don't forget the physical activity. It is considered one of the healthiest diets ensuring longevity. The key is to shift your larger meal to lunchtime i.e. between 1 – 3 pm. There is no single diet plan, you can choose your own diet while restricting to these foods:
Fruits and vegetables
Beans and nuts
Healthy grains
Fish
Olive oil
Small amounts of meat and dairy
Tea or coffee
Drink a lot of water, add flavor to your foods with herbs and spices, consume extra virgin olive oil, monitor your meals, and you are good to go. Studies reveal that calorie-controlled diets rich in plant foods, healthy fats, and lean protein are the best source for weight loss.
WW (Weight Watchers)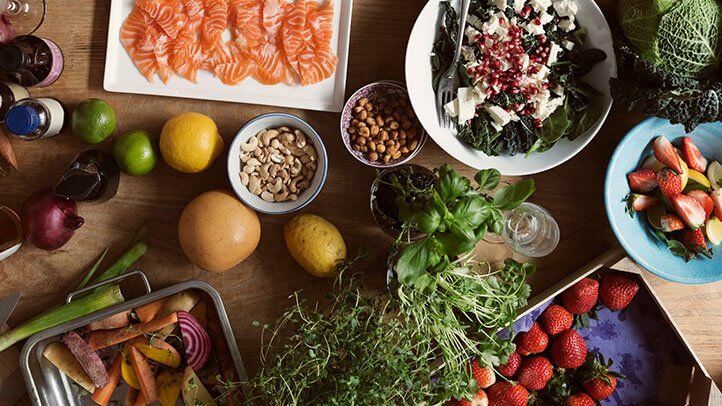 Weight Watchers is an adaptable and flexible way to lose weight. However, the diet stresses portion control and physical activity for weight loss. In this diet plan, no food is off limit, they take on a holistic approach and each food is assigned a nutritional value and dieters can eat their favorite foods with point limitations. WW is a US-based diet plan with a proper support system and customized plans for effective results. Weight Watchers diet recommendations:
Lean proteins (skinless chicken, eggs, tofu, fish, shellfish, and non-fat yogurt)
Non-starchy vegetables (broccoli, asparagus, greens, cauliflower, and peppers)
Healthy carbohydrates (sweet potatoes, brown rice, oatmeal, beans, and whole-grain products)
Healthy fats (avocado, olive oil, and nuts)
The foods that must be avoided for effective results include sugary drinks, potato chips, processed meats, candy, cakes, and cookies. It is a slow and steady process and experts recommend this program for weight loss while also hoping for wellness.
DASH Diet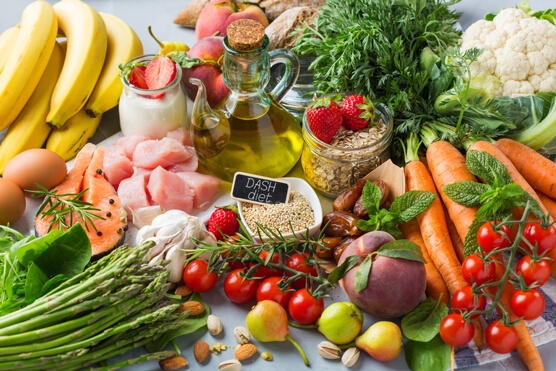 The DASH Diet (Dietary Approaches to Stop Hypertension) is a more healthy approach to weight loss and a top diet for heart health and hypertension. It has two forms that you can choose depending on your health condition:
The Standard DASH Diet: Limiting sodium consumption (2,300 mg per day)
The Lower-Sodium DASH Diet: Limiting sodium consumption (1,500 mg per day)
The diet plan is flexible to include manageable dietary changes. It specifically meets the low sodium requirements making it beneficial for people who have or are at risk of heart problems and hypertension. The nutritional goals for a day with this diet involves:
Total Fat (27% of calories)
Saturated Fat (6% of calories or less)
Protein (18% of calories)
Carbohydrates (55% of calories)
Cholesterol (150 mg)
Fiber (30 g or more)
The DASH diet focuses on fruits & vegetables, whole grains, and protein-rich meats.
The Bottom Line
Regardless of your current state of health, it is recommended you speak to your physician before moving on with any of the above-mentioned weight-loss diets. And when you have decided on one, with full knowledge of the diet and setting your goals, it is beneficial to plan your diet meals beforehand. Also, fill up your carts with the necessary ingredients needed for an easy few days worth of healthy dishes.
We would like to know your say on these weight loss diets and which one worked out the best for you.