Are you facing health issues? Or such inflation is increasing your stress? Well, we got you. Spare some time of your day in Yoga. Yoga has proved to be very beneficial for your daily life, stress management and health issues. Although, making it a part of your daily routine is a bit difficult unless you join a proper academy or class for it. Exercise can help relieve sadness, stress, and anxiety, as well as help manage chronic diseases like high blood pressure and diabetes. You may take responsibility for your mood and well-being by discovering new ways to get moving and stay motivated, maintain a sense of control during these times of great uncertainty, and keep on track with your exercise goals even if your typical routine is disturbed. In case you don't know, let me tell you that there are many yoga academies present in Karachi. Where professional teachers are present to help you with special yoga postures. Let's look into the article to know more details about those Yoga centres in Karachi.
Best Yoga Centres in Karachi
Stop waiting and start your Yoga journey today and step forward towards a healthy lifestyle. Following are the 10 best Yoga centres in Karachi.
| | | |
| --- | --- | --- |
| Best Yoga Centres in Karachi | Contact Number | Address |
| AQ Power Yoga | 0345-8214222 | KDA and Zamzama, Karachi. |
| MMBQ Yoga | 03332308961 | 779/9 Dastagir f.b area Karachi near Farzana Dawa khana, Karachi. |
| Female Fitness and Beauty Studio | 03462872786 | Ground floor, Flat # BG 03,Rufi Green City,Perfume chowk, Block 18,Gulistan e Jauhar,Karachi. |
| Yoga and Fitness Institute | 0300 2789796 | Sharah e Sher shah Suri Road, Karachi. |
| Nitrogen Fitness and Wellness | 0336 2585318 | Block 3, Nazimabad, Karachi. |
| Get Fit Health Club | 0300 2025212 | Plot 28 A Sindhi Muslim Cooperative Housing Society Block A Sindhi Muslim CHS (SMCHS), Karachi. |
| Karachi ladies Fitness Gym and Vocational Centre | 0324 2212706 | H-418, Street 11D Mehmoodabad No 4Karachi. |
| Iron Fitness Centre | 0333 0298948 | Block 4, Gulshan-e-Iqbal, Karachi. |
| MUV Base | 0333 2434688 | Shahbaz Commercial 5-C , Lane 4, 26th street, Karachi. |
AQ Power Yoga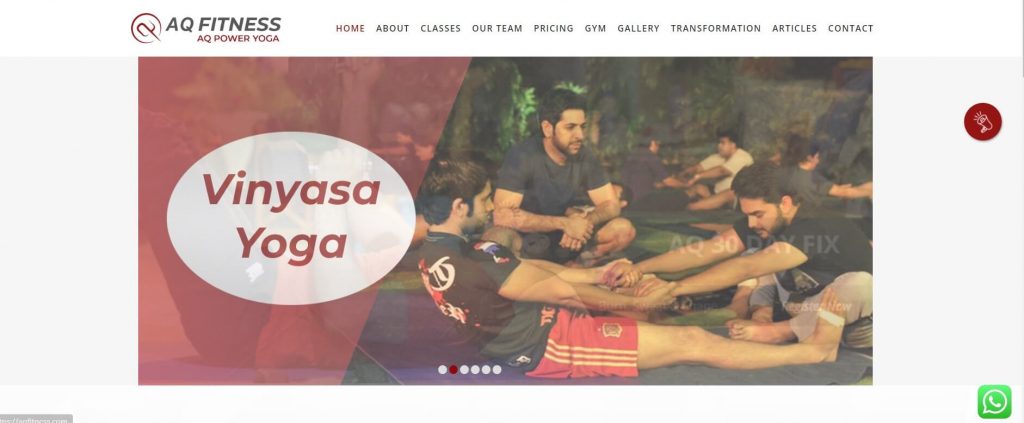 You won't be able to quit doing AQ Power Yoga once you start. Simply put, you work at your own pace, do your best, and embrace the satisfaction that comes from inside. That is why Power Yoga transcends physical exercise, making it – and us – so addicting.
Many people have asked us, "Why Power Yoga?" Our response – Power Yoga might be different every day. It makes no difference what level of fitness you have, how old you are, or how flexible you are. What counts is the energy, vigour, and freedom of mind, body, and soul that Power Yoga provides.
KDA Charges
Charges: 8500 a month
Registration: 3000
Zamzama Charges
Adults Charges: 8000 a month
Registration: 3000
AQ 30-Day Fix (Total Body Conditioning)
Charges: 15000 (4 weeks)
– 20-24 Classes
– Nutrition Guide
– Online Support
(group discounts available)
MMBQ Yoga
Chief Instructor/Grand Trainer Sir Bashir Ahmedmanages the MMBQ Yoga Studio. You can learn Reiki, Mind Sciences, Meditation, Spiritual Counsellor, Martial Arts, Karate, Judo & Bando Style & receive successful training from various well-known Masters present in MMBQ, particularly Mr Azam Barlas, who is considered the pioneer in Pakistan to introduce various types of physical training as well as spiritual training since last year. During the 1992 cricket world cup, Sir Bashir Ahmed worked as a physiotherapist and physical trainer for the PCB. Sir Bashir has done numerous morning episodes on Yoga Exercises on PTV. According to Sir Bashir yoga can cure all kinds of physical, mental, and even spiritual problems.
Package includes
Yoga
Aerobics
Physical Training
Taichi
Slimming Belt
Medicines
Hatha Yoga
Admission fee: PKR 500
Monthly fees: Monthly fee starts from PKR 3500- PKR 6000
Female Fitness and Beauty Studio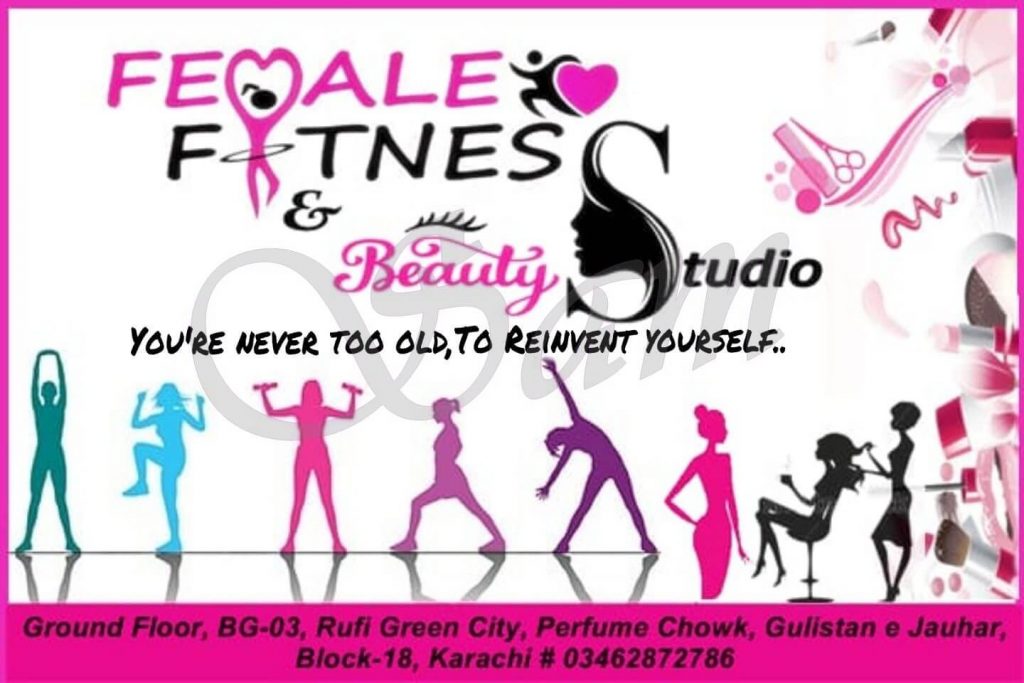 Female Fitness & Beauty Studio will help you realise your goals if you want to lose weight, improve your body, or strengthen and tone. Certified and experienced instructors will show you the ropes, assist you in developing a fitness regimen, and a dietician will provide food plans based on your medical history and body type, and you will enjoy the results. They also provide aerobics and yoga services and the admission fee is also very reasonable. Therefore, if you want some privacy and only a female yoga studio, you should definitely visit there.
Admission fee: PKR 2000
Monthly fee for Aerobics: PKR 2500
Monthly fee for Cardio Machines: PKR 2000
Yoga and Fitness Institute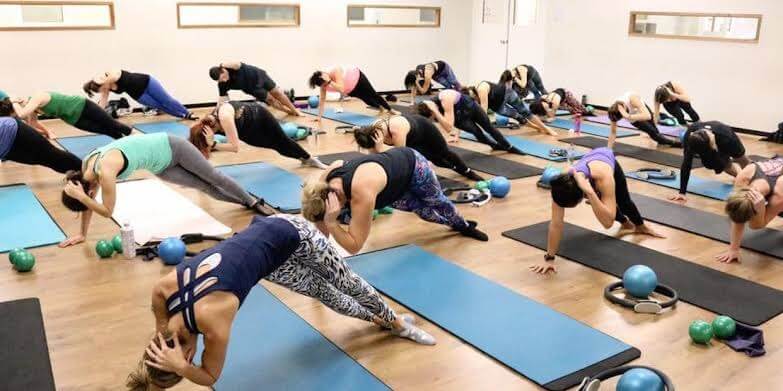 You will find the atmosphere of Yoga and Fitness institute very energetic, which may surely boost your enthusiasm and allow you to work more profoundly. Apart from Yoga, they have various modern types of machinery that will help you in different exercises. Moreover, the admission fee is also very reasonable here. Additionally, if you need a personal trainer you can also get one from the Yoga and Fitness Institute.
Admission fees: PKR 1000
Monthly fees: PKR 1500
Personal Trainer fees: PKR 10,000
Nitrogen Fitness and Wellness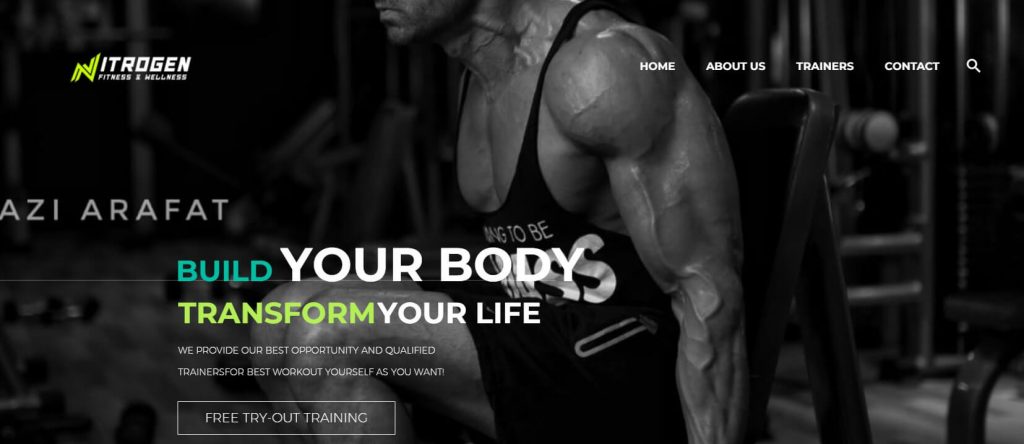 Things feel different the instant you walk into Nitrogen Fitness & Wellness. For less, you can have a confidence-boosting, spirit-refuelling, get-up-and-go-recharging, stress-blasting, self-empowering gym experience right around the corner. Strength training is something that everybody should do, regardless of their fitness level . And seeing results does not have to take months. In the comfort of your own home, Nitrogen will teach you the fundamentals of strength training. A full-body strength-building workout will only take 30 minutes of effort. You can learn various yoga postures with them.
Registration Fee first month: PKR 2000
Get Fit Health Club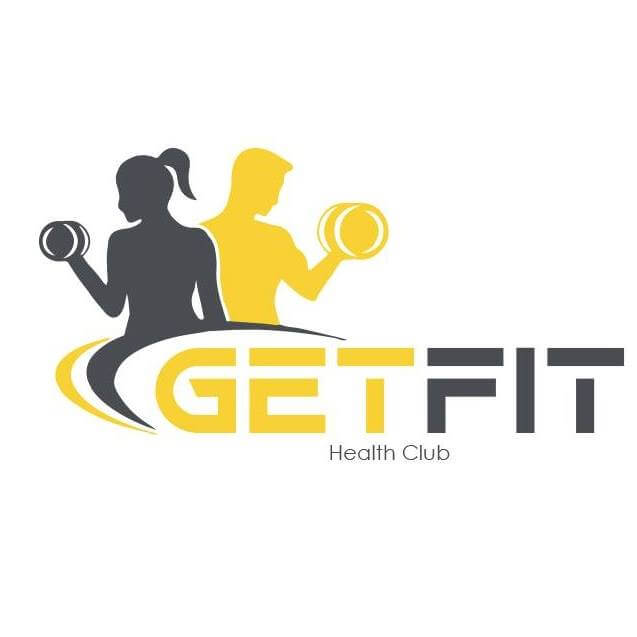 Gym is very clean and the ambience is 10 on 10 hence you will enjoy doing any sort of physical activity there. Finding your life's balance will help you enhance your overall health. When you have balance, you have time to pay attention to the demands of your body. Instead of lamenting the fact that you never have time to take care of yourself, you might prioritise things like diet, exercise, and meditation. Life is an art of balance between holding on and letting go. Hence, Get Fit Health Club will help you in maintaining a balanced life with its tricks and techniques. Join them today to live a better and more prosperous balanced life.
Admission fees: PKR 3000
Yoga, Zumba and Weight Training fees: PKR 7000
Basic + Advanced Yoga fees: PKR 10,000
Studio X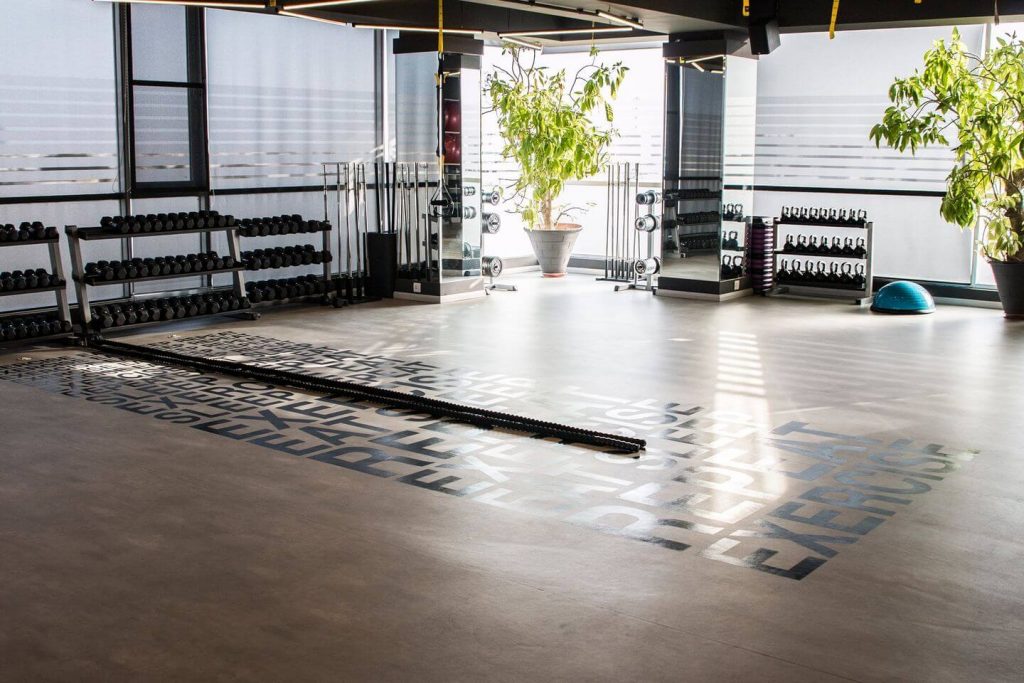 You not only need to train your body but also your mind to not quit and therefore Studio X will help you in living a fulfilled life. The setup and ambience of Studio X will surely give you the energy to start your yoga journey every day. You will look forward every day to get there and learning new things. The following is the story of three buddies who wished to stay fit. With few options for locating a facility that could meet their needs, they chose to meet their own. Studio X was founded in October 2003. There was a gap in the awareness and education of exercise and its comprehensive advantages to the body, mind, and emotional health in Karachi, and throughout Pakistan. They have one purpose at Studio X which is to provide the most comprehensive fitness programme in a professional setting, including professional coaching, various tiered group programmes, equipment, and personal training. They want their clients to be in the same shape that they want to be.
2 Classes of Yoga per Week: PKR 13,000
3 Classes of Yoga per Week: PKR 15,000
4 Classes of Yoga per Week: PKR 16,0000
Karachi Ladies Fitness Gym and Vocational Centre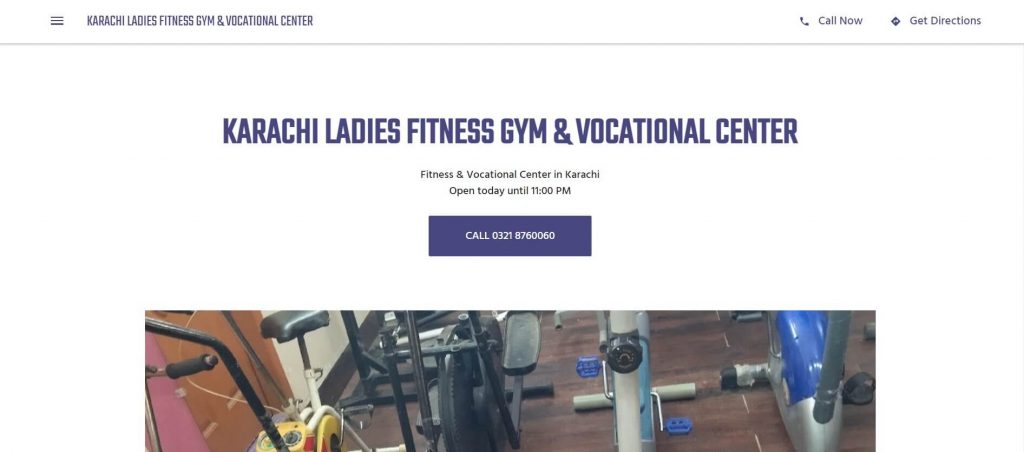 Excellent location for working and housewives/girls' fitness needs. The lady's gym is located on the second level and is completely different from the gent's gym, which is located on the ground floor. The charge is low and includes a personalised eating plan as well as a specialised fitness instructor. Mrs Sabra and Mrs Tooba supervise the atmosphere and offer specialised attention to each girl's fitness needs, particularly weight reduction/weight growth/body postures. The yoga classes will be very comfortable because of separate portions for males and females.
Note: For their fee structure and timings, kindly contact the given number.
Iron Fitness Centre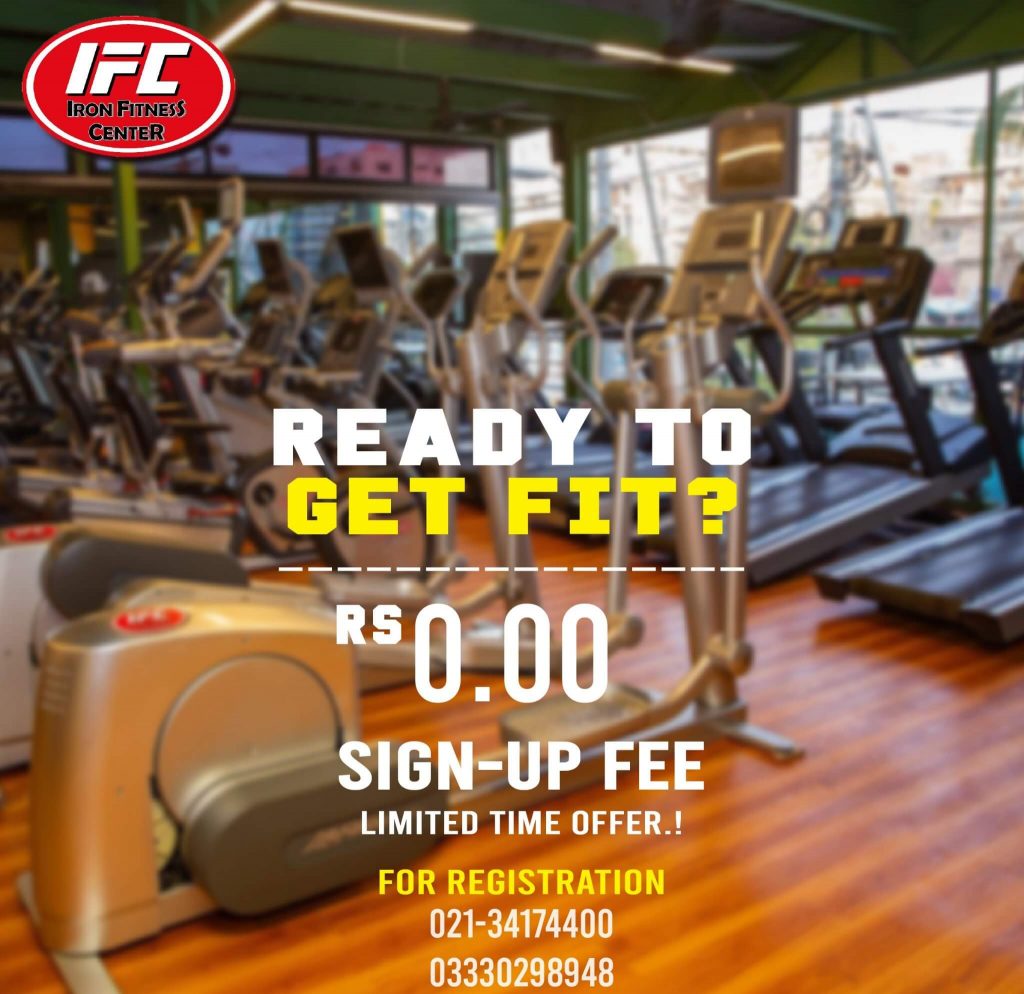 The centre is equipped with a fitness and cardio gym, so you can shape your body along with your thoughts. Moreover, you will get the facility of sauna and steam baths along with a swimming pool and personal trainers. The trainer will also help you in teaching various yoga postures and styles. You will enjoy your time there and the environment will surely boost your mood.
Registration fees: You can register for free for a limited period of time.
MUV Base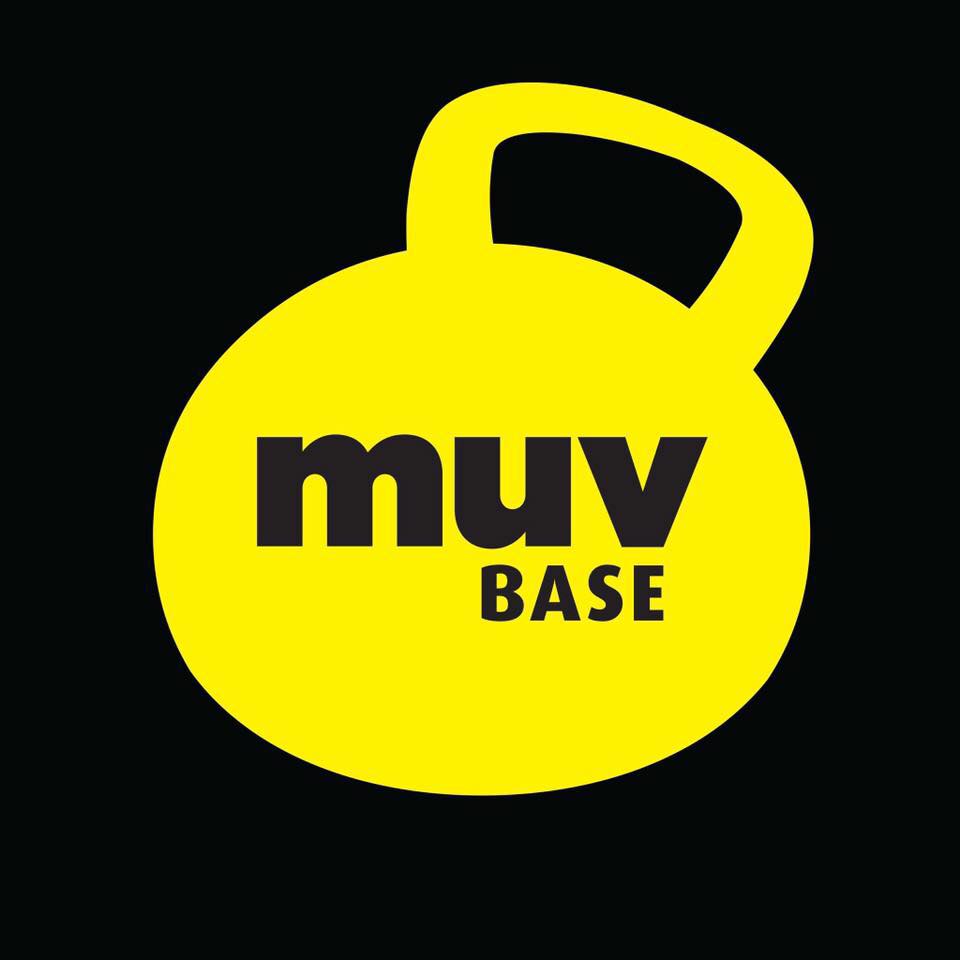 The ultimate unconventional gym space, transforming lifestyles and inspiring movement by revolutionising traditional workout routines. Muv's purpose is to reimagine what it means to "go to the gym" with a simple training philosophy that is to choose your Muv and Muv what you can.
Moreover, their in-house fitness programmes are based on a unique methodology that emphasises strength and stability, boxing, anaerobic output, and primal and power exercises. To achieve their fitness goals, clients train with Kettlebells, Dumbbells, Barbells, TRX suspensions, boxing bags, battling ropes, and bodyweight workouts. They also provide Trampolining workouts with a UK franchise, Aerial, Power, and Hatha Yoga, Mixed Martial Arts, Boxing, Kickboxing, Personal Training, and operate boot camp classes throughout the year.
Note: For their fee structure and timings, kindly contact the given number.
Keep Calm and Do Yoga!
Stay Calm and do your Yoga, as it will bring peace and prosperity to your mind and body. In this world when everyone is suffering from some kind of mental disorder, doing yoga and easing your mind will surely be very beneficial for you.