We all are aware of Bykea and its services all over Pakistan, especially for males since calling a bike instead of a cab is much cheaper and saves a lot of money. However, for females, there is no such service available that can save their money. Therefore, Bykea has introduced a rickshaw service for all the ladies out there to enjoy safe travelling at a much cheaper price as it won't cost them a fortune to travel from one place to another.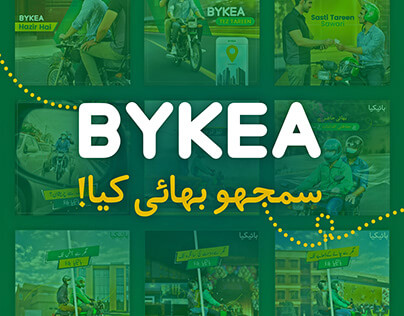 The Founder of Bykea Mr.Muneeb Maayr stated that:
"The entry into the Rickshaw category allows Bykea to provide mobility solutions to female household members of the current middle-class male demographic customers that our business caters to today. We recognize that three-wheelers have not been cracked by global ride-sharing businesses due to the localization of product; which is where Bykea will focus to offer incremental income opportunities to rickshaw drivers in the offline space. We also recognize that conservative households frown upon young females travelling alone in unbranded cars and that the rickshaw category is one that caters and panders to the cultural nuances of a conservative urban Pakistan."
He further added to his statement by saying:
"The category also allows for volumetric logistics loads for our delivery vertical which is of great interest to Bykea as it expands its offerings for the supply chain to SMEs in Urban Pakistan."
About this new business Muneeb said that:
"Rickshaws also serve as moving billboards and we hope that our partnership with rickshaw-drivers allows for better monetization for them and for our platform services and related businesses."
Since Bykea was mainly for the men of our society but through this service, they are catering to the female consumers of our society too. Moreover, this service will soon be extended into delivery service as well since bikes can not deliver volumizing goods within the city.
Bykea to samjho tumny Bhai kia!
Now females can easily travel within the city at a much cheaper price with the Bykea Rickshaw service.