Image Credit: Pakistan Auto Show
Location: Expo Center, Karachi
Dates: 27th to 29th October 2023
Timings: 9:00 am till 6:00 pm
The Pakistan Auto Show is a 3-day extravaganza designed to spotlight the global potential of Pakistan's automotive sector.
It brings together professionals from the automotive engineering field, along with government representatives, buyers, manufacturers, and industry delegates.
Get your Pakistan Auto Show Tickets here.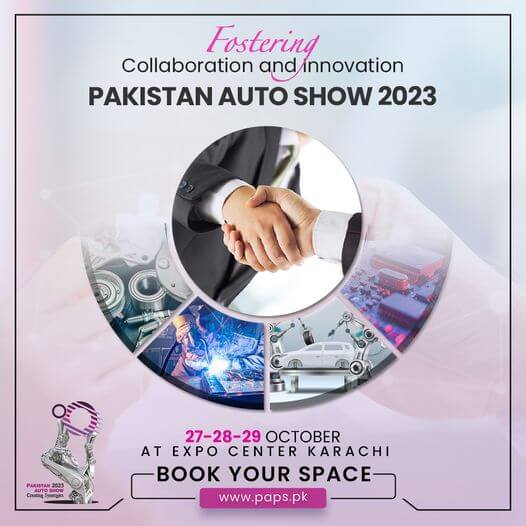 Organized by PAAPAM, the event has undergone a rescheduling, with the new dates now confirmed. It is set to occur on October 27th, 28th, and 29th, 2023, at the Karachi Expo Centre. Anticipated attendance surpasses 100,000 visitors, based on past Auto Show statistics.
Annually, the Pakistan Auto Show acts as a hub for displaying the latest innovations and trends within the automotive domain, captivating both car enthusiasts and industry experts. It serves as a vital stage for manufacturers to showcase their state-of-the-art vehicles and technologies.

About PAAPAM
Established in 1988, the Pakistan Association of Automotive Parts & Accessories Manufacturers (PAAPAM) was duly recognized by the Government in 1992.
AAPAM's registered membership base is in excess of 350, and it represents the auto parts manufacturing sector with an estimated industrial base of more than 2,800 units spread all over the country.