Remember back then how we used to think that in the year 2020 we will have flying cars; although it's not completely true however we do have cars whose speed makes us feel like it is flying. The car companies are working to give us the most convenient, comfortable, and safe cars. As the world is progressing and each technology has amazed us up til now, Pakistan is not staying behind in the development of the automotive industry and therefore it keeps on expanding its automotive industry for the consumers.
Upcoming Cars in Pakistan 2022
So many new cars are ready to hit the market in early 2022 and in late 2022. To all the car addicts we are excited to present a list of upcoming cars that you must look forward to in 2022.
| | |
| --- | --- |
| Upcoming Cars | Status |
| 11th Generation Honda Civic | Launched |
| MG GT | Upcoming |
| 4th Generation Suzuki Swift | Launched |
| 12th Generation Toyota Corolla | Upcoming |
| Chery Tiggo 4 Pro | Launched |
| Chery Tiggo 8 Pro | Launched |
| DFSK Glory 500 | Upcoming |
| BAIC X25 | Upcoming |
| Proton X50 | Upcoming |
| Changan Oshan X7 Plus | Launched |
| GAC GS3 | Upcoming |
| Peugeot 3008 | Upcoming |
| MG RX8 | Upcoming |
| Peugeot 5008 | Upcoming |
11th Generation Honda Civic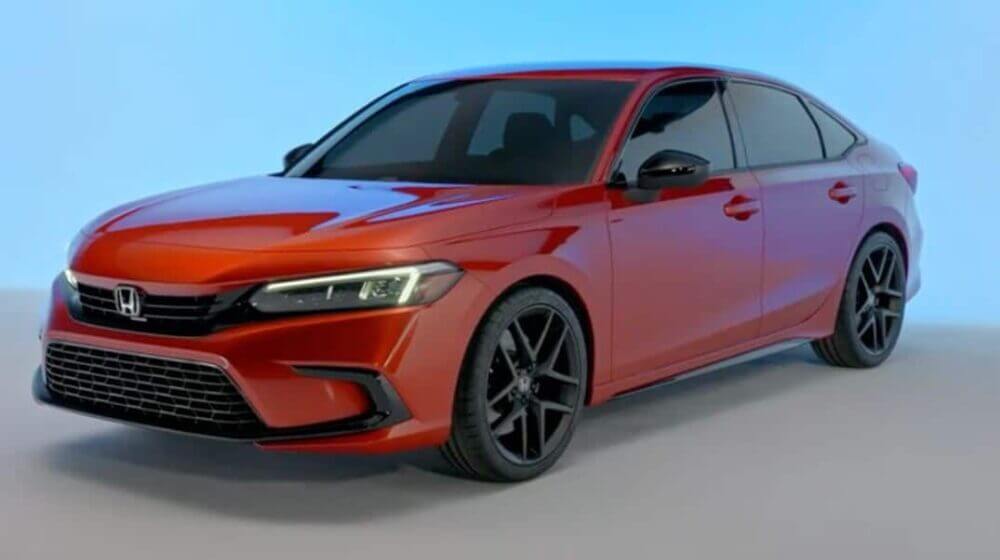 Honda Civic has been the most favourite car of Pakistani citizens and you will be happy to know that the 11 Generation Honda Civic has hit the market of America and Thailand with its all new and updated features and specifications. Whereas Honda Atlas has imported Honda Civic 12 Generation from Thailand and the company must be working on the new model for our markets. It has been assumed that the car would be ready to launch in the market in the next 4 to 5 months. The all-new Civic is available as Sedan and hatchback body styles.
MG GT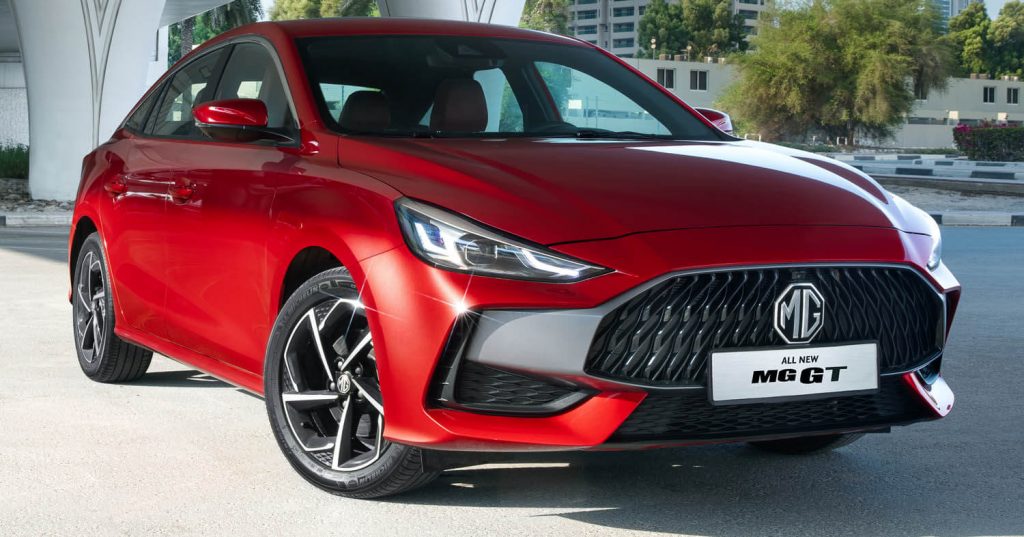 The third generation of Sedan is all ready to hit the market and it is also known as MG 5. I am sure all the car enthusiasts have heard a lot about it and they can not wait for it to be launched in Pakistan. It has been months since the company has imported test units of MG 5 and these days you can find the test units displayed at Lahore packages mall.
The MG GT has 3 variants that are Base, Mid, and Top and the imported test units are of Mid variant. The official launch of the car is expected to be in December 2022 so the MG GT enthusiasts need to wait a little more before getting their hands on it.
4th Generation Suzuki Swift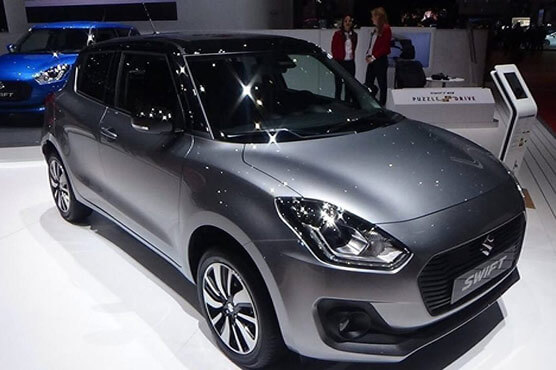 Suzuki has never failed us and it always amazed us with its eye-catching features and specifications. Pakistani citizens will get a new generation of Suzuki swift almost after 11 years which is a big deal for us. The 1st generation Suzuki swift has already been discontinued from the market and we are all set to welcome the 4th generation. The 4th generation was launched in March 2017 and it got few updates in 2020. However, according to the reports, we will get a pre-facelift version of the 4th model.
12th Generation Toyota Corolla Hybrid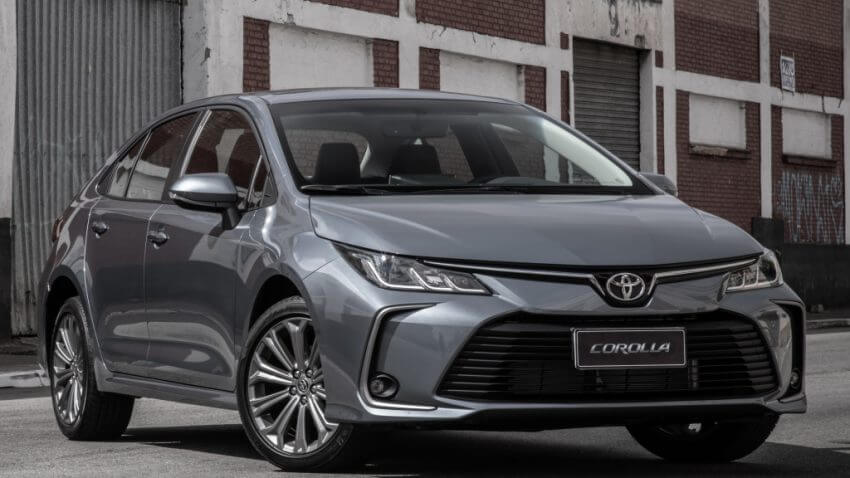 Corolla has always been the most used car in Pakistan because it can work on damaged roads of villages too. One of the most amazing things is that we are getting a Corolla hybrid for the first time ever. Although Corolla has made its global debut in 2018, it is yet to arrive in Pakistan.
Chery Tiggo 4 Pro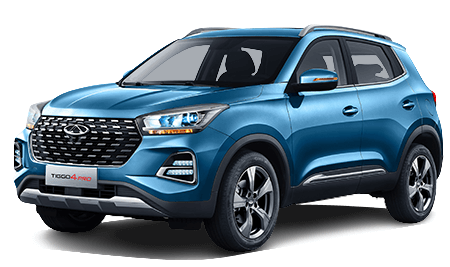 Chery Tiggo is a sports utility vehicle and it is going to be launched in Pakistan very soon. Although Chery Tiggo has launched many cars in Pakistan, this one is going to be the first SUV car by this company.
Chery Tiggo 8 Pro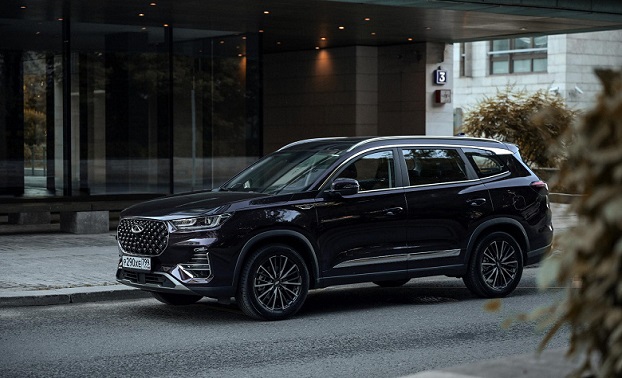 Chery Tiggo 8 Pro is another sport utility vehicle by Chery that has been unveiled and tested in Karachi. It is a seven-seater car that is expected to be launched in January 2022. The car is similar to the Honda BR-V, DFSK Glory 580 Pro, and KIA Sorento.
DFSK Glory 500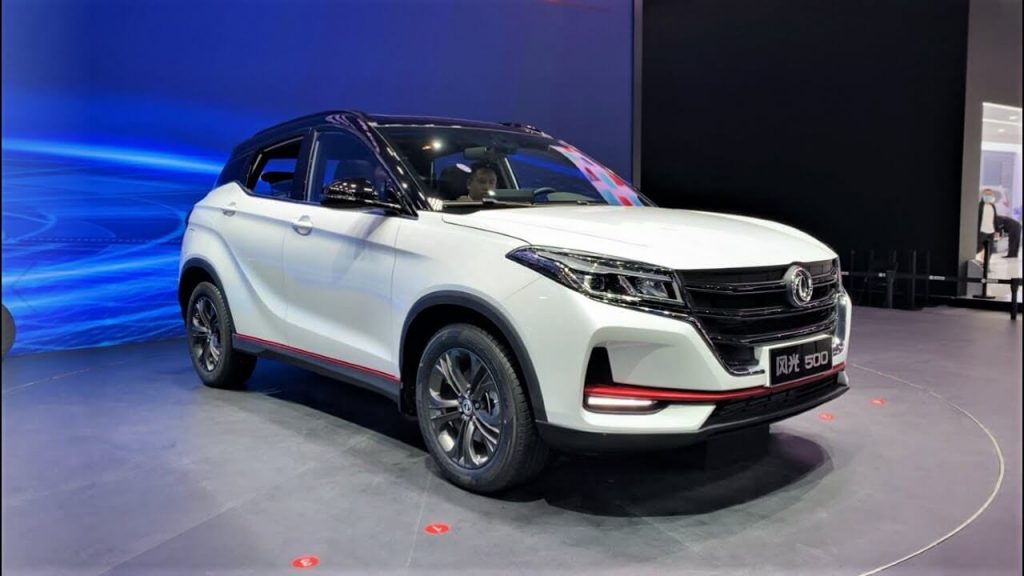 Pakistani citizens are being a fan of Subcompact crossover SUVs these days and DFSK is playing its part by introducing Glory 500. Some months before we have witnessed the test units in glory on the roads of Pakistan. The car is expected to be launched with a 1.5 litres, 4 cylinder engine of petrol that will make 118hp and 147 Nm of torque. The power is planned to be sent on the front wheels by CVT automatic gearbox.
BAIC X25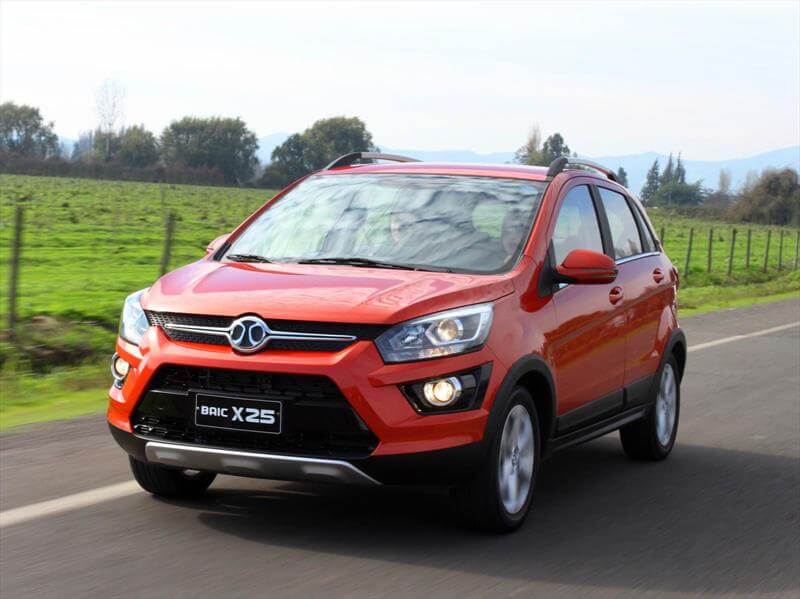 It is one of the most anticipated vehicles after the reveal in the 2020 PAPS auto show. The car is a subcompact sport utility vehicle that would be a good competitor of the DFSK Glory 500. The car has 1.5 litres, 4 cylinder engine and it has a 5-speed manual and 4-speed automatic transmission. The car is able to put out 116hp and 148 nm of torque.
The safety of passengers and drivers are always at the top since the car has a Dual Airbag, Automatic climate control, Monitoring of blind spot, Stability Control, Parking Assist, and infotainment. The vehicle might be a competitive price vehicle which means it will cost around 3.5 million.
Proton X50
Proton is gaining its popularity in Pakistan after a long period of time due to devastating waves of the coronavirus. The company has said that they are planning to launch the X50 SUV in Pakistan soon as it is a subcompact crossover SUV. The vehicle has already debuted in Malaysia earlier this year with two powertrain options. The car gives a 177hp and 250nm torque and the power is sent to the front wheels by an automatic gearbox.
Although the car is an entry level cross-over, it is equipped with modern features such as Air Bags, Traction control, Electronic Stability Control, hill descent control, Parking sensor, Forward Collision Warning, Autonomous Brakes, and hill hold assists are present with other advanced features.
Changan Oshan X7 Plus
Changan is also making SCV cars for us named Oshan X7 plus. The Oshan has been importing CBU units of the best international SUVs for testing purposes and after trial and testing, Changan is ready to officially launch its SUV. The new SUV can be seen as an uplift of the version of Oshan X7.
GAC GS3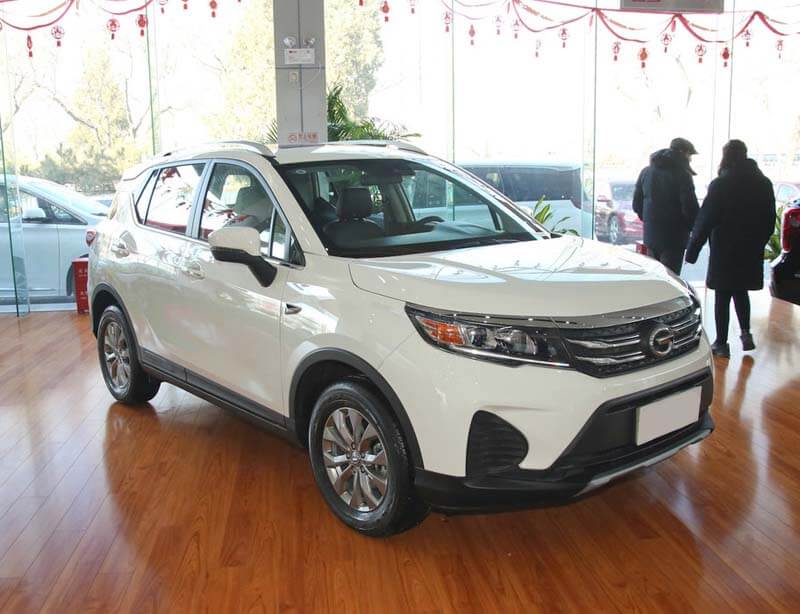 The company in Pakistan partnering with GAC has announced that CBU units of GS3 in the upcoming months. In the international markets, GS3 has 2 engines and it is powered with a number of features such as blind spot, air bags, active headrest, 360 camera traction control, tire pressure monitoring system, and dynamic stability control.
Peugeot 3008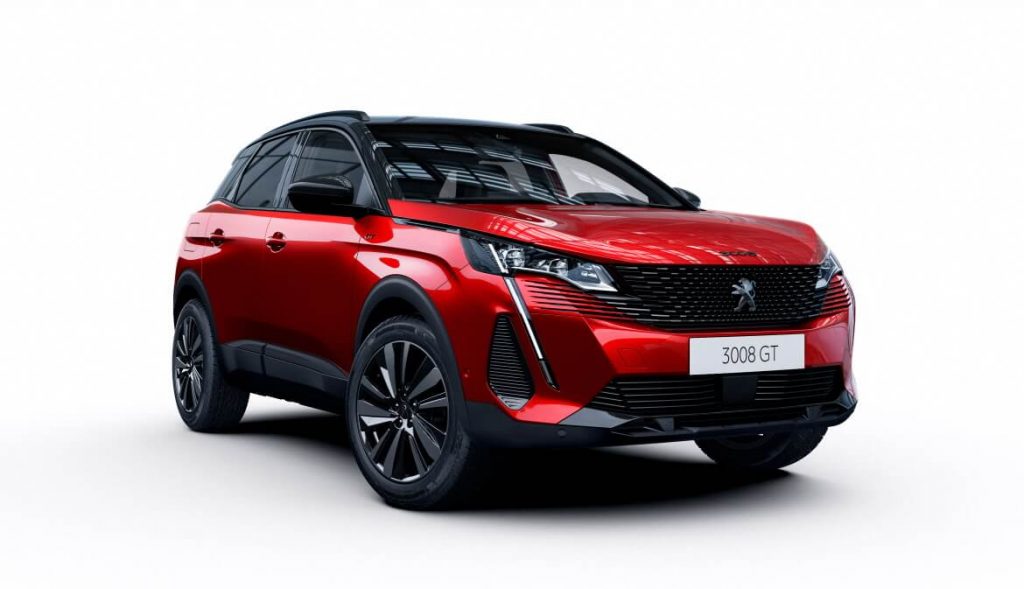 This year, Peugeot will debut the Peugeot 3008, a tiny crossover SUV in the C-segment. Peugeot 3008 is equipped with a turbocharged 1.6-liter 4-cylinder petrol engine that generates 162 horsepower (hp) and 240 Newton-metres (Nm) of torque, which is sent to the front wheels or all four axles (depending on the variable). It has a 6-speed manual transmission with an automatic gearbox. Kia Sportage, MG HS, Hyundai Tucson, DFSK Glory 580, Proton X70, and Toyota Corolla Cross are among its rivals.
The launch date and price have yet to be confirmed by the company. However, the 3008 will be launched at 6.5 million of the price range.
MG RX8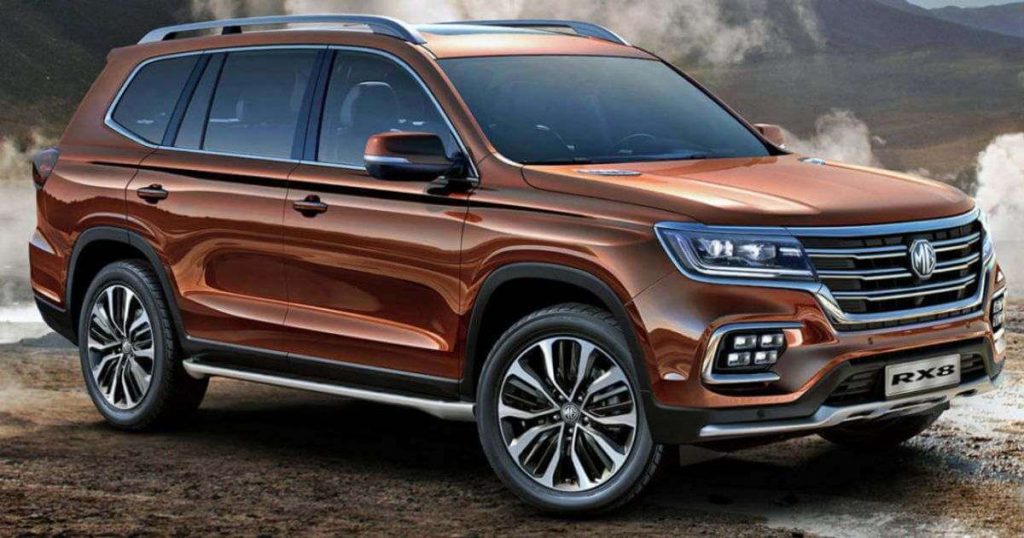 It's also a 7-seater SUV that competes with the Kia Sorento, Toyota Fortuner, Hyundai Santa Fe, and Mazda CX-9. It's a fully loaded Four Wheel Drive (4WD) SUV with a ladder frame chassis and a 2.0-liter turbocharged petrol engine producing 224 horsepower and 360 Nm of torque with a 6-speed transmission.
The RX8 includes all of the enhanced safety and conveniences found in other MG vehicles, including 6 airbags, Hill Start Assist, Hill Descent Control, ESC, Traction Control, Cruise Control, Lane Departure Warning, Collision Warning, and other high-tech features.
The car has been tampered with for a fair and is expected to sell in Pakistan for roughly Rs 8.5 million this year.
Peugeot 5008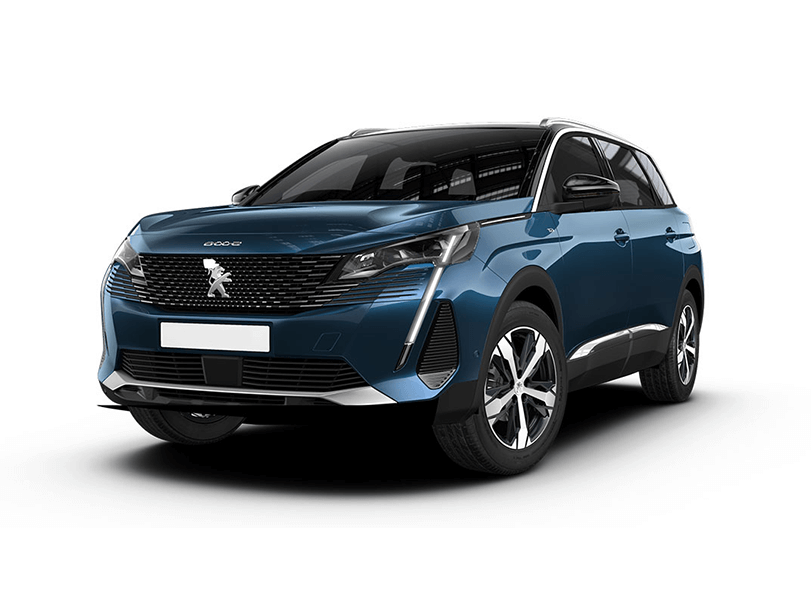 The Peugeot 5008 is a 7-seater crossover SUV with a powertrain identical to the Peugeot 3008: a 1.6-liter turbocharged 4-cylinder petrol engine with 162 horsepower and 240 Nm of torque, which can drive the front wheels or all four wheels (depending on the model) via a 6-Speed automated transmission. The 5008 will be challenged due to a lack of room. The price in Pakistan, would most likely range between Rs. 7.3 million and Rs. 8.5 million.
Are You Excited??
Are you excited? Because we are to see all these stunning cars on the roads of Pakistan. Share with us in the comments below which upcoming car you are excited about the most?