Yoga is an exercise involving physical, mental, and spiritual activities which originated in ancient India. It has now become popular globally, with multiple fitness centers and studios dedicated to this practice. 
In Pakistan, you will find multiple venues in the major cities where professional Yoga is taught. Lahore is one of them, and to help you choose the ideal spot in the city, we are here with the 8 Best Yoga Centers in Lahore with all the needed info. 
Best Yoga Centers in Lahore
Below are the 8 Best Yoga Centers in Lahore with their services and contact info. We have added popular venues which offer professional yoga services. 
Now let's explore all of the above yoga centers in Lahore in detail to help you pick the best one.
Cloud 9 Wellness Studio is a yoga & healing center located in Lahore which offers sessions throughout the week. From training sessions to one-to-one classes, you can find peace here, amid your hectic everyday life. 
Timings:
Monday to Friday: 8 am to 9 pm
Saturday to Sunday: 9 am to 2 pm
Yoga Services:
Yoga Therapy
Yoga Teacher Training Courses
Group Sessions
Private Sessions
Address: Gulberg III, 37-A Main Gulberg, Off Shayan Lane
Contact Number: 042 35751737
The Kurves Yoga & Fitness offers Yoga, Pilates, and Aerobics Fitness classes in Lahore. Their yoga trainers are certified, making sure your health is never compromised. 
Timings:
Yoga Services:
Meditation
Basic and Advanced Yoga
Pregnancy Yoga
Address: Block D, Model Town, Lahore
Contact Number: 0321 9490061
The Rumi Yoga & Wellness is run by Ibreez Rumi who is a certified Yoga Alliance USA teacher trainer, E-RYT 200, RYT 500. He is also an Ayurveda Lifestyle counselor, and his skillfully adjusted lessons are quite popular among yoga enthusiasts in the city. 
Timings:
Monday to Sunday: 9 am to 9 pm
Yoga Services:
Yoga Teacher Training
Yoga Classes
Address: Phase 5 D.H.A, Sector C, Central Commercial Area, 2nd floor, Lahore
Contact Number: 0300 888 5444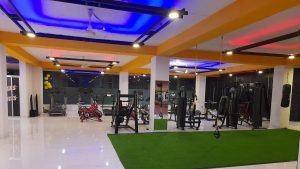 The ladies-only fitness club offers multiple fitness classes like Yoga, Zumba, Strength Training, Weight Loss, etc. Their hard-working and highly professional staff helps you reach your goals in a healthy and friendly environment. 
Timings:
Yoga Services:
Address: Wapda Town, Rehmat Chowk, Lahore
Contact Number: 0315 8046177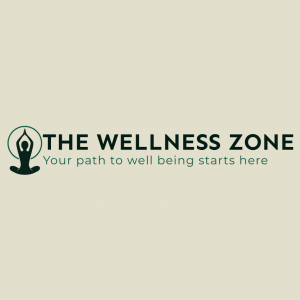 The Wellness Zone offers personalized Weight Loss Programs, Therapeutic Yoga, Nutrition, Counseling, Stress Relief, and other Fitness services. 
Timings:
Yoga Services:
Small group Yoga sessions
Yin Yoga (Yoga Therapy)
Prenatal Yoga
Tibetan Rites anti-ageing Yoga Program
Address: Sector B, Askari 11, Lahore
Contact Number: 0308 4722658
6. Vinyasa Wellness
The Vinyasa Wellness studio offers 15 years of practice and passion of Seemi Elahi, who runs the studio. She is certified in Ashtanga, Vinyasa, and Hatha traditions of Yoga, from Thailand and India. 
Timings:
Monday, Wednesday, and Friday: 10:00 am to 11:30am
Yoga Services:
Yoga and Ayurveda Wellness Consultation
Yoga Classes
Address: Opposite LACAS School, Zahoor Elahi Road, Lahore
Contact Number: 0336 4777063
The Yoga Xone located in Lahore is a yoga studio run by Nausheen Khattak. The studio has a very calm vibe, ideal to relax and engage in productive activities. 
Timings:
Monday, Tuesday, Thursday, and Friday: 8:30 am to 12:30 pm
Yoga Services:
Vinyasa Flow
Core Flow
Fascial Fitness
Yin Yoga Healing
Yoga Sculpt
Address: DHA, Sector C, Street 4, Phase 6, Lahore
Contact Number: 0300 0224406
8. Yoga Fitness Club – Females Only 
Whether you want to lose weight or work on your mental well-being, the Yoga Fitness Club is a great venue for you. It's only for females so women can comfortably attend the sessions.
Timings:
Mon to Sat: 11:00 am to 9:00 pm
Yoga Services:
Yoga teacher training course
Yoga sessions
Address: Block G, Sabzazar, Lahore
Contact Number: 0312 4645990
Enroll in Your First Yoga Class Today!
Taking care of your physical fitness is a form of self-care every individual should consider. Yoga is one of the many ways to stay healthy physically and mentally and the above-mentioned yoga centers can help you with that.
The above-listed yoga centers in Lahore offer great services along with peace of mind, and there are ladies-only yoga studios as well if you prefer that. 
Go through all of the above places and do consider taking 1 class to see if it suits you or not. Your body and mind will thank you!