Ain't we all dreamed of fully furnished houses with all the antique and beautiful pieces of furniture? At some point in life we all did that. There are many furniture shops present but only few of them have the furniture of your dreams; therefore, it is difficult to find the shops where we could get the exact furniture that we have fantasised about.
Moreover, if by chance we have found the right furniture the costs are touching the sky, making us feel more devoid. Since furniture and decorations complete the house and give us a feeling of belonging and security. Luckily there are many furniture shops in Islamabad that have high quality furniture at reasonable prices. Moreover, most of these shops have online stores as well; hence you do not have to worry about taking the time out and visiting the place, instead you can place the order in a few clicks and fill your house with your dreams.
Furniture Shops in Islamabad
To save you from the hectic research, we at Blog Pakistan are presenting a list of best furniture shops that will beautify your house and make it feel like a home. To know more about the stores keep reading the article:
Urban Galleria
Interwood
Malik Furniture
Gourmet Homes and Furnishers
Traditions Furniture Islamabad
Home Factree
Ikon Home
Furniture Hub
Marina Home Interior
Index Furniture
Urban Galleria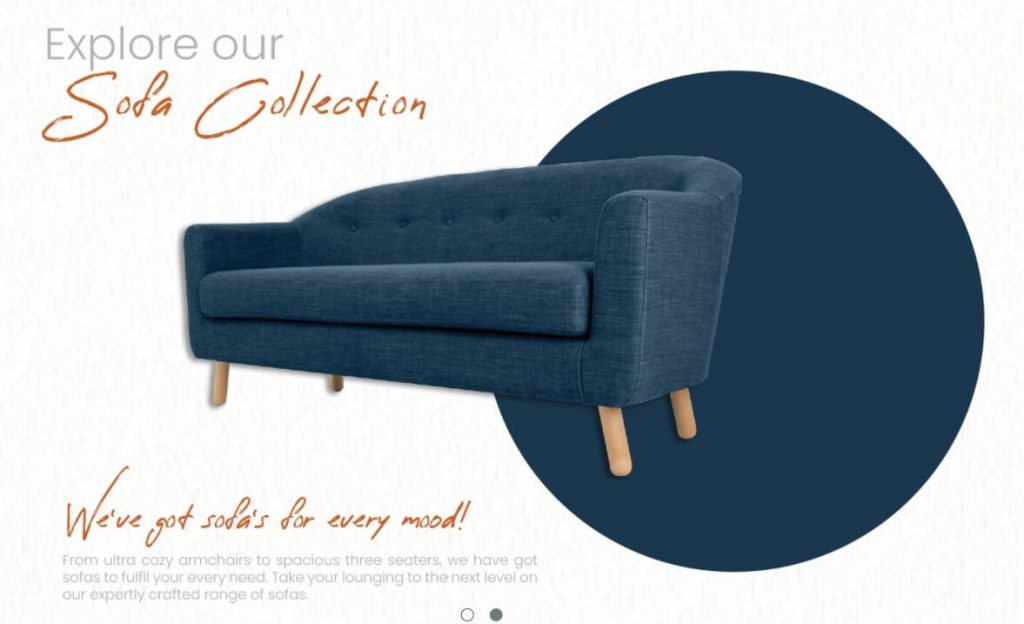 For the finest online furniture buying experience, browse over 500 goods from the main categories of Urban Galleria to discover new furniture design ideas. It's just as difficult to choose furniture for a living room as it is to design the interiors. Whether you're redecorating or moving, all you need to know is where to find affordable online furniture companies that sell high-quality products.
Urban Galleria has a large range of home decor furniture items ranging from vintage to contemporary, including lamps, area rugs, sofas, chairs, and beds that are popular in the local market. Moreover, you can browse as many furniture designs as you want through their portal, and they provide you the option of sorting and filtering so you can select and choose size, colour, and style.
The world is changing, and so are your challenges in finding the furniture you want, but you can now have high-end modern furniture delivered right to your home. Urban Galleria offers great material home décor products, whether you're seeking for sculptural, freestanding, or geometric furnishing accessories, or modern Knoll or Kartell designed furniture. You may also look up the price of furniture on their website. The ideal one-stop shop is now just a few clicks away, and excellent furniture can now be purchased online in Pakistan.
To visit to their online store kindly click on the link : https://urbangalleria.com
Contact number: 0311 1444690
Interwood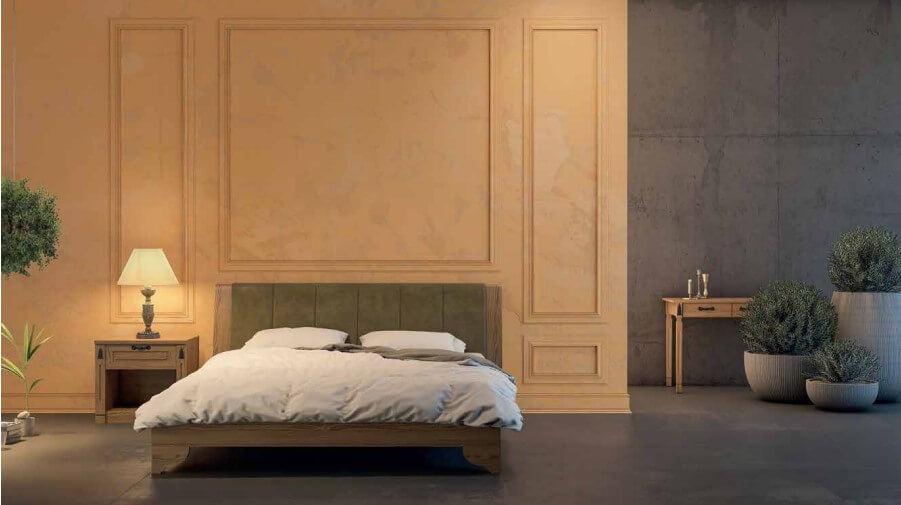 Interwood Mobel (Pvt.) Ltd. was founded in 1974 and since then it has grown to become Pakistan's most reputable furniture manufacturer. It is now widely regarded as an industry innovator and leader, providing a comprehensive selection of home and office furniture, kitchens, doors, wardrobes, flooring, accessories, and bespoke furniture. Interwood's main focus is on its large base of loyal customers, as it has been evident by its committed after-sales assistance for all retail and corporate clients, ensuring customer satisfaction at all levels even years after purchase.
You can get a variety of furniture from Interwood such as Sofas, Wall mirrors, Dressing Tables, wardrobes, stools, Lamps and Lighting. Moreover, you can get all kinds of room furniture, furniture for office and wardrobe and kitchen designs for your house. The delivery service is only available for Karachi, Peshawar, Islamabad, Rawalpindi Lahore, and Gujranwala. Just visit their website and get the amazing and reasonably priced furniture in just a few clicks.
To visit the shop please follow the given address: Plot # 390, Police Station, Street No. 16 Potohar Rd, near I-9, Islamabad.
Contact Number: (051) 4859103
Malik Furniture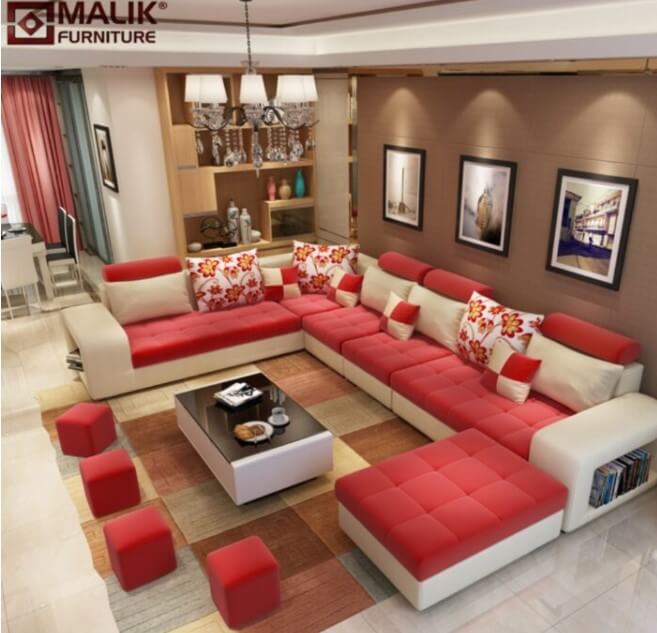 Malik Furniture is another well-known online furniture business that has been servicing Islamabad residents for a long time. Bedroom furniture, single bed, baby cot, baby cribs, kids furniture, luxury furniture, living room furniture, bedroom sets, Home Furniture, tv stand, drawing room furniture, dining room furniture, and coffee table are among the things available in the store.
You will get all the modern and luxurious furniture under a single roof; moreover, you can do all the furniture shopping from your room with your mobile phone. There is no need to worry about visiting the store to find the perfect bed for your room. At Malik Furniture you can also find decorative stuff such as wall clocks or frames and other stuff to make your house beautiful.
To visit their online store please follow the link: https://www.malikfurniture.pk/
Contact Number: 0324 4100084
Gourmet Homes and Furnishers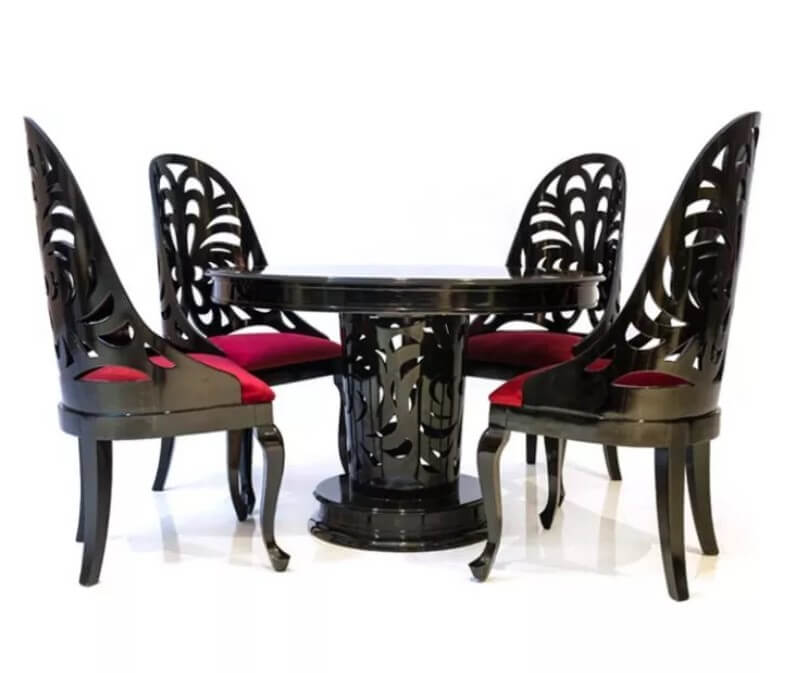 Gourmet through a wide network of outlets offering a wide selection of best quality products, to assist consumers in their fast-changing and fast-paced lifestyle. Gourmet expands the product lines according to the needs and demands of the customers because the ultimate goal of Gourmet is to satisfy their customers and increase their customer base.
Gourmet Homes and Furniture has a unique blend of contemporary and classic furniture, accessories, and they also offer a fully furnished home to their customers. The gourmet collection includes:
Bed Sets
Sofa Sets
Dining Room Sets
Tables
Deewans
Benches
LCD Units
Console and Mirrors
Ottomans
Tea Trolley
If you are in Lahore, Islamabad, Karachi, Chiniot, Faisalabad, and Multan then you can get your furniture at your doorstep with just a few clicks.
To visit their online store follow the given link: https://gourmetfurnishers.com
Contact Number: 0347 4611000
Traditions Furniture Islamabad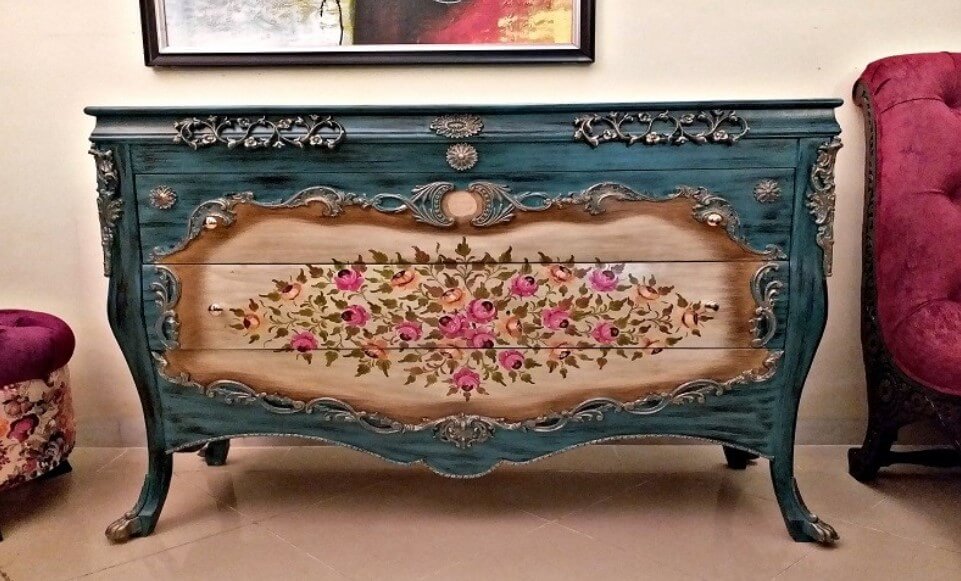 Traditions Furniture is committed to provide you with high-quality furniture at the most affordable price. You can save a thousand dollars as Traditions furniture eliminates all the unnecessary costs for you. You will not have to face a high- pressure salesperson or visit the showrooms to get your furniture. Regardless of your budget, you will get the best value products here. Additionally, they are providing free delivery for the people residing in Islamabad, which also saves you from the hassle of booking a truck to get your furniture at the doorstep. The categories that you will find at Traditions furniture includes:
Sofas
Racks
Tables
Accent Chairs
Consoles
Bed Sets
Wedding Packages
Cabinet
Ottoman and Benches
Dining Tables
Mirrors
To visit their store follow the given address: 363-A Street 27, Sector I-8/2, Islamabad.
Contact Number: 0336 5082271
Home Factree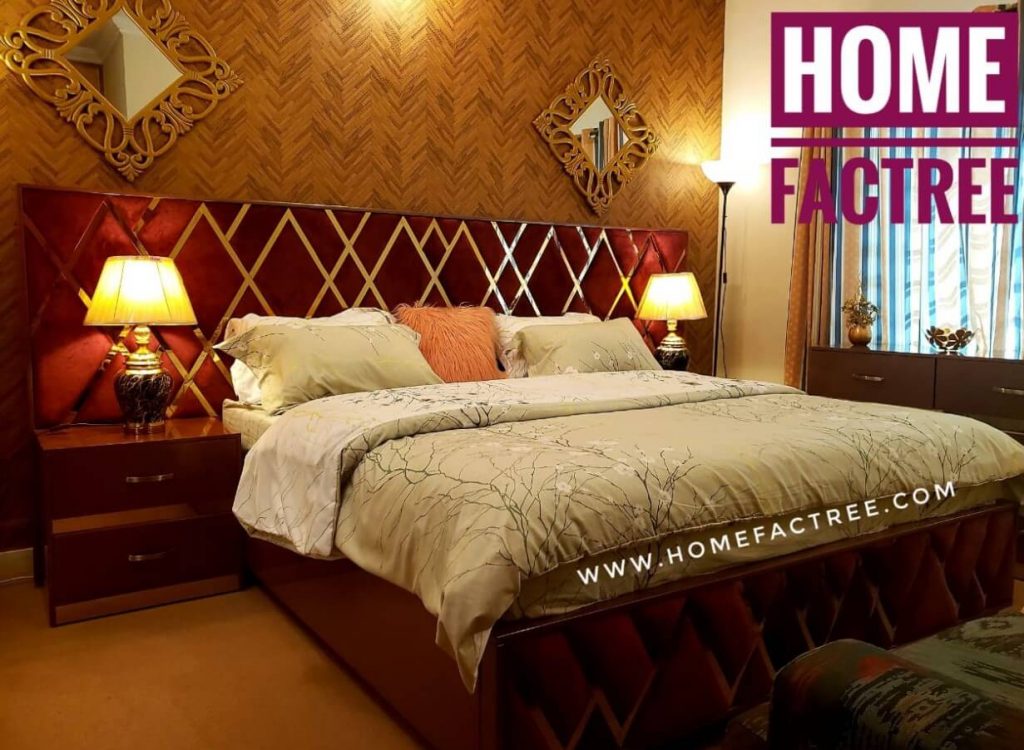 Home Factree presents contemporary design furniture that will change your space into a unique home, at Home Factree modernity meets style. They can also assist you in selecting colours and schemes that are appropriate for your home and also with your personality. Go and check their outstanding work. Moreover, on request custom designs for homes and offices are also available at Factree. The categories of furniture you will find at Home factree are:
Accent Furniture
Chairs
Bed
Consoles
Cupboards
dining
Doors
Dressing
Flooring
Gaming and Study
Office chair
Office Tables
Storage
Work Station
Ottoman
Shelves
Mirror
Sofa Sets
Tables
The Home Factree furniture will bring life to your room. The ultimate goal of Home Factree is to satisfy its customers and provide the best they can to them. Their expertise and commitment enable them to maximize every step, from design through sales and installation.
To visit their store follow the given address: 292 Street A-1, O-9 Block A Police Foundation, Islamabad.
Contact Number: 0348 8910092
Ikon Home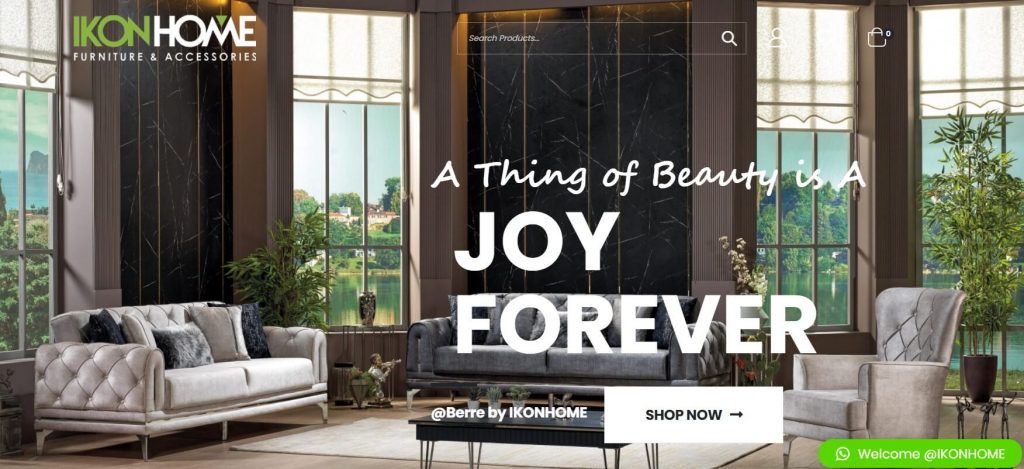 Another well-known name in the furniture industry is IKON home. It was founded in 1991 and is now regarded as one of Islamabad's most well-known furniture businesses. Ikon home features everything from traditional to contemporary furniture. Aside from furniture, the company also sells curtains, office blinds, bamboo chicks, wooden blinds, and interior design. Curtains, Carpets, Rugs, Wooden Flooring, Blinds, Wallpapers, and interior design consultation are some of their other specialties.
The furniture category and products offered by Ikon Homes are:
Window coverings
Curtains
Fabric Blinds
Vertical and Venetian Blinds
Wooden Blinds
Roller Blinds
Bamboo Blinds
Sofa
Custom made sofas
Sofa fabrics
Upholstery
Redesigning
Carpets
Wooden / Vinyl Flooring
Handmade Rugs
Machine-made Rugs / Carpet Mats
Grass Mats
Wallpapers
Picture Murals
To visit the store of Ikon Home follow the given address: Service Rd E, Golra NPF E 11/4, Islamabad.
Contact Number: 0344 5010101
Furniture Hub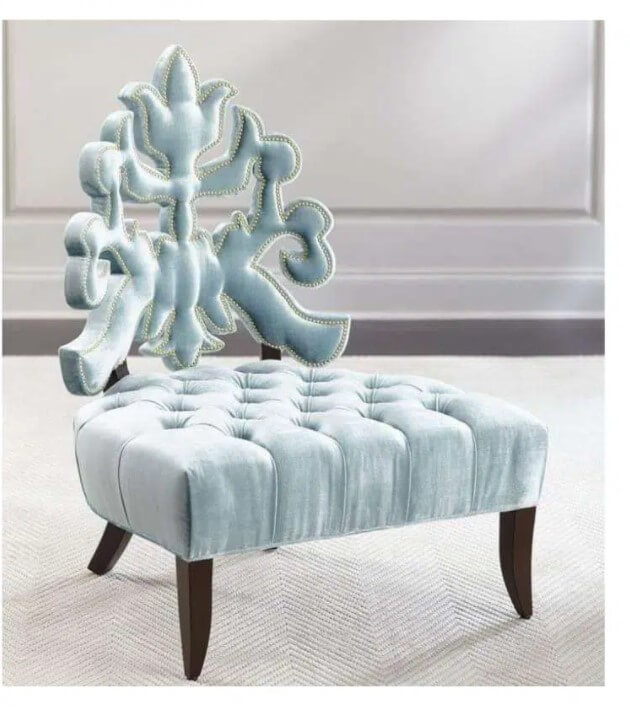 FurnitureHub is a well-known furniture retailer that offers a wide variety of contemporary style furniture. At FurnitureHub you can buy furniture online at a reasonable price; moreover, these comfortable furniture will allow you to rest after a long hectic day and make your home feel like heaven. The furniture of the Furniture hub will make you feel revitalised and fresh the moment you walk into your house.
The step-by-step procedure is, in fact, what keeps them on pace to meet their clients' needs. As a result, the furniture hub produces the best home furnishings. In a nutshell, they keep up with the newest trends and maintain an up-to-date design directory. It all starts with teamwork; therefore, Furniture Hub will make sure that the furniture you buy will blend correctly with the surrounding environment of your house of offices.
The categories of furniture you will find at Furniture hubs are:
Bed
Sofas
Tables
Chairs
Kids furniture
Office furniture
Outdoor furniture
Home and Decor
Bathroom interior design
Kitchen furniture
To visit their online store please click on the mentioned link: https://furniturehub.pk
Contact Number: 0320 1113475
Marina Home Interiors
Marina Home Interiors is a well-known furniture store in Islamabad's downtown area. The store also has an online shop, where you may purchase all of the needed items for your house. This store is ideal if you're seeking high-end items and statement pieces for your home's interior design. The store contains everything from colourful to minimalist things. Following are some of the items available at the store:
Bed
Storage
Table
Seating
Clocks
Foliage
Hosting
Lighting
Textile
Wall Décor

To visit their store please follow the given address: Marina Home، 8-A Khayaban-e-Suhrwardy, Aabpara G 6/1, Islamabad.
Contact Number: (051) 2624785
Index Furniture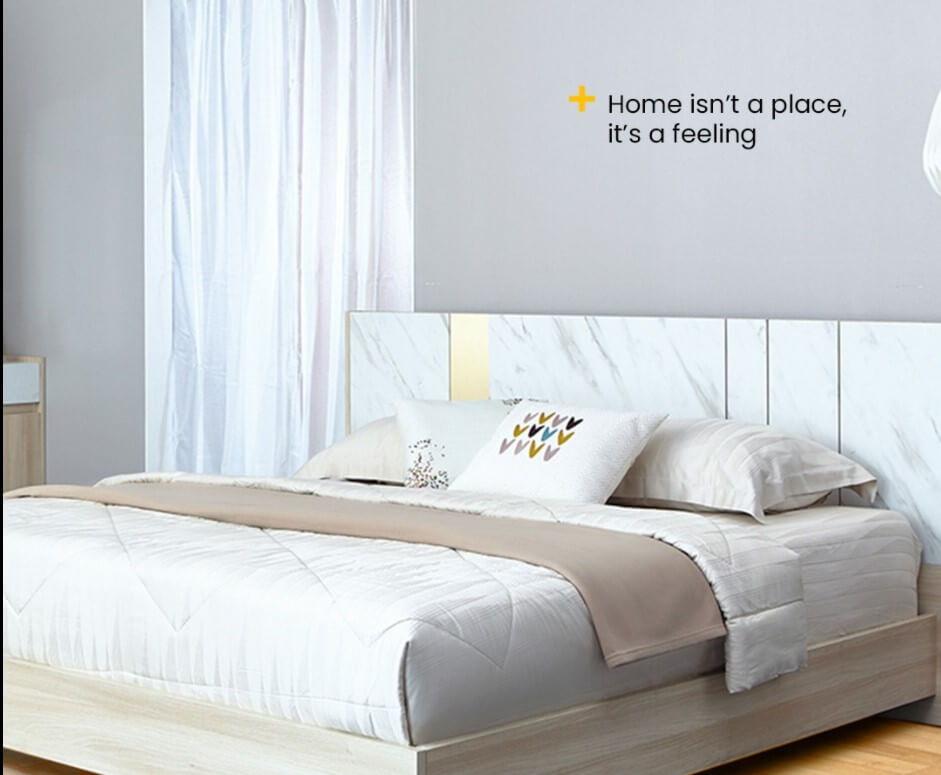 In Islamabad, Index Furniture is a well-known furniture firm that has been in business for over 30 years. The company is known for delivering a large choice of high-quality furniture and home accessories all around the United States. The Inder Furniture has given the brand national approval and it has won the Superbrands Thailand Brand Award in 2005, the Outstanding Exporter Award in 2006, and the Prime Minister's Export Award for Outstanding Export in 2008.
You will find the following categories of furniture at Inder Furniture
Bed
Dressing
Night Table
Wardrobe
Coffee Tables
Side Tables
TV Stands & Wall Units
Sofa
Recliner
Stool
DIY Items
Cushion
Lights
To visit their store kindly follow the given address: Furniture Market, Golra Mor, H-14, Islamabad.
Contact Number: (051) 8461529
Sit With Luxury
Buy the most amazing furniture with the shops mentioned above and transform your dreams into reality. Make your home luxurious with such contemporary style furniture and feel like heaven at your home.