We all love wearing perfumes and colognes, don't we? They can reveal so much about our personalities. They have the power to arouse emotions like lust, love, power, sensuality, and awe.
Perfumes also help us carry an aroma that is specific to us. Just as we pick a fragrance based on certain characteristics and how it smells when we use it, we start having a fragrance that ends up being "unique" to us.
We'd like to share with you the top ten selling men's fragrances in Pakistan in this article. This will make it easier for you to decide which fragrance best fits your personality.
10 Best Smelling Perfumes for Men in 2022
Men, like women, want their colognes to be THE PERFECT ones. The names and prices of some of the top fragrances for men are listed below. Check them out.
| | | |
| --- | --- | --- |
| Best Perfume For Men | Brand Name | Average Price (PKR) |
| The One For Men | Dolce and Gabbana | 18,309 |
| Acqua Di Gio | Giorgio Armani | 14,831 |
| Oud | Gucci | 13,818 |
| Hero | Burberry | 6,425 |
| 1 Million | Paco Rabanne | 14,257 |
| Replica by the Fireplace | Maison Margiela | 36,000 |
| Ninth Century | Scents N Stories | 1,790 |
| Eros | Versace | 7,963 |
| Eternity For Men | Calvin Klein | 9,859 |
| Azzaro Pour Homme | Azzaro | 8,700 |
Let's explore each of these entries in more detail, one by one:
The One For Men Eau de Parfum Intense Dolce&Gabbana
Launched in 2020, The One For Men Eau de Parfum Intense is a Leather fragrance for men. It is the pinnacle of manly allure and refined elegance, and Jean-Christophe Herault is the man behind it. After using this perfume once, you won't be able to go a day without using it again. You'll exude an irresistible charm and classic sophistication wearing it. Apart from that, it may be presented as a gift to your loved ones too.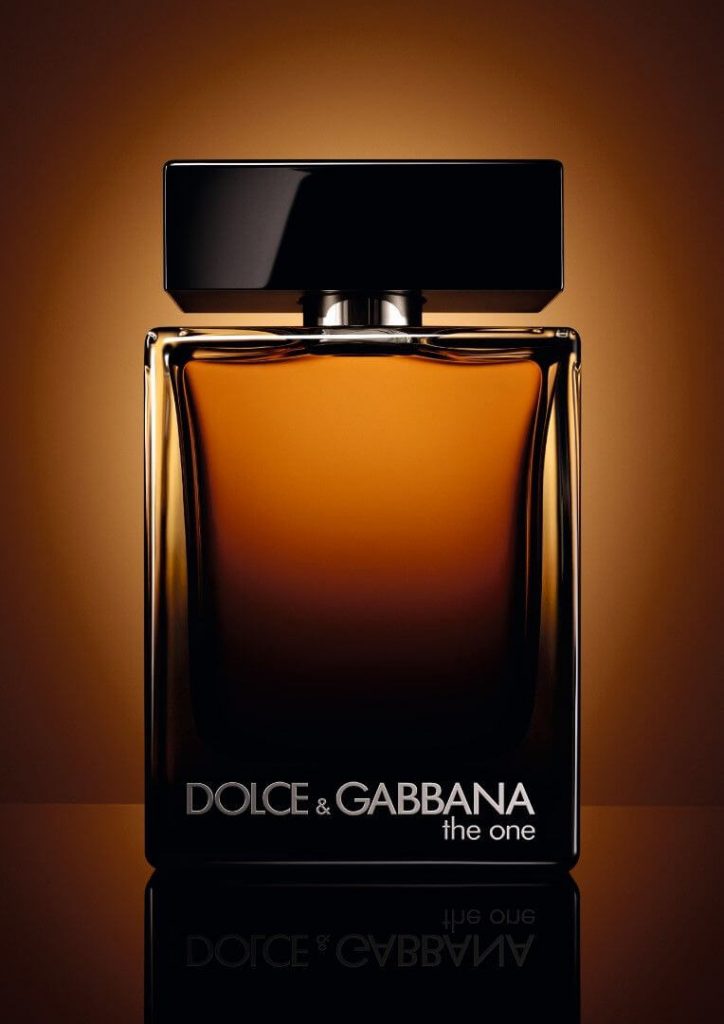 Fragrance notes
Top Notes: Neroli, Cypress, Cardamom
Mid Notes: Sage, Benzoin, Cashmeran
Base Notes: Leather, Cistus Labdanum, Patchouli,
Acqua Di Gio by Giorgio Armani
Acqua Di Gio has become one of today's biggest sellers, which is understandable. It is a refined elegant male woody aromatic fragrance that is available in 40, 75, and 125 ml black bottles. With a very distinctive citrusy burst that combines apple, grapefruit, and pears, it sets itself apart from the competitors. Lemmon, sea notes, and bergamot also add some crispness to the outset. The spokesperson for the fragrance and its marketing is Jason Morgan.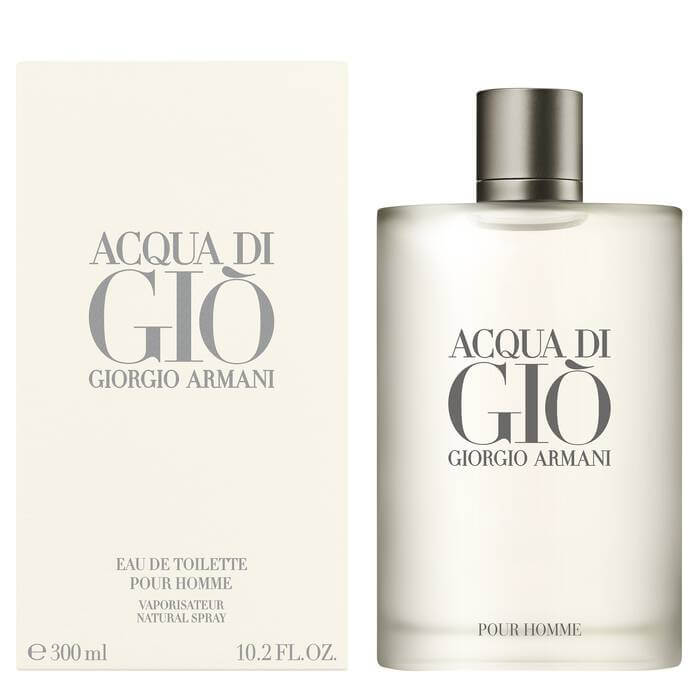 Fragrance notes
Top Notes: Grapefruit, Lemmon, Apple, Bergamot, Pear, and Sea Notes
Mid Notes: Geranium, Lavender, and Rosemary
Base Notes: Amberwood, Labdanum, Patchouli, Woody Notes, Tonka Bean
Gucci Oud Eau de Parfum
Gucci Oud Eau de Parfum, one of the most unusual colognes on the market, is ideal for anyone who wants to stand out from the crowd since it has notes of pear, orange flower, and natural oud oil. Yes, this perfume is gender neutral. So, if you don't like it, just give it to your significant other. The cost of Oud is also impressive to many. This is incredibly inexpensive when compared to the quality. Given everything, we guarantee that you won't be disappointed.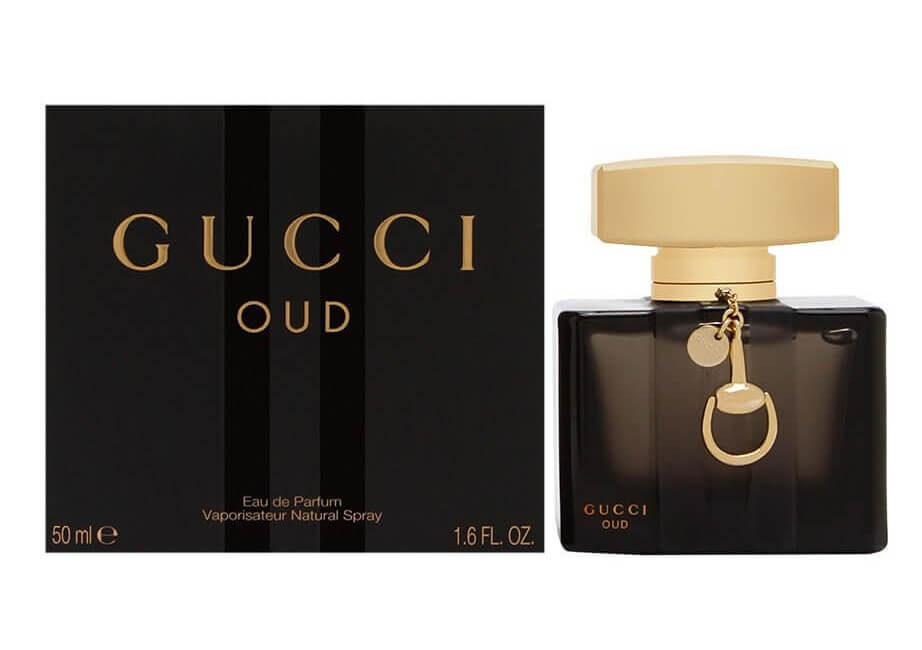 Fragrance notes
Top Notes: Pear, Raspberry, and Saffron
Mid Notes: Bulgarian Rose and Orange Blossom
Base Notes: Patchouli, Amber, Agarwood, and Musk
Hero 
Hero by Burberry, this amazing woody mix was prepared by perfumer Aurélien Guichard and debuted in 2021. Hero is a uniquely strong and masculine scent with notes of juniper, black pepper, Virginian cedar, and Himalayan cedar. Give yourself the power you need to evolve and discover the confidence to accept who you truly are. Wear it at night to make people want to be near you and during the day to smell fantastic at work. You can also gift it to your loved one as it comes packaged beautifully in a top-notch angular-shaped bottle with a shiny, unique black lid.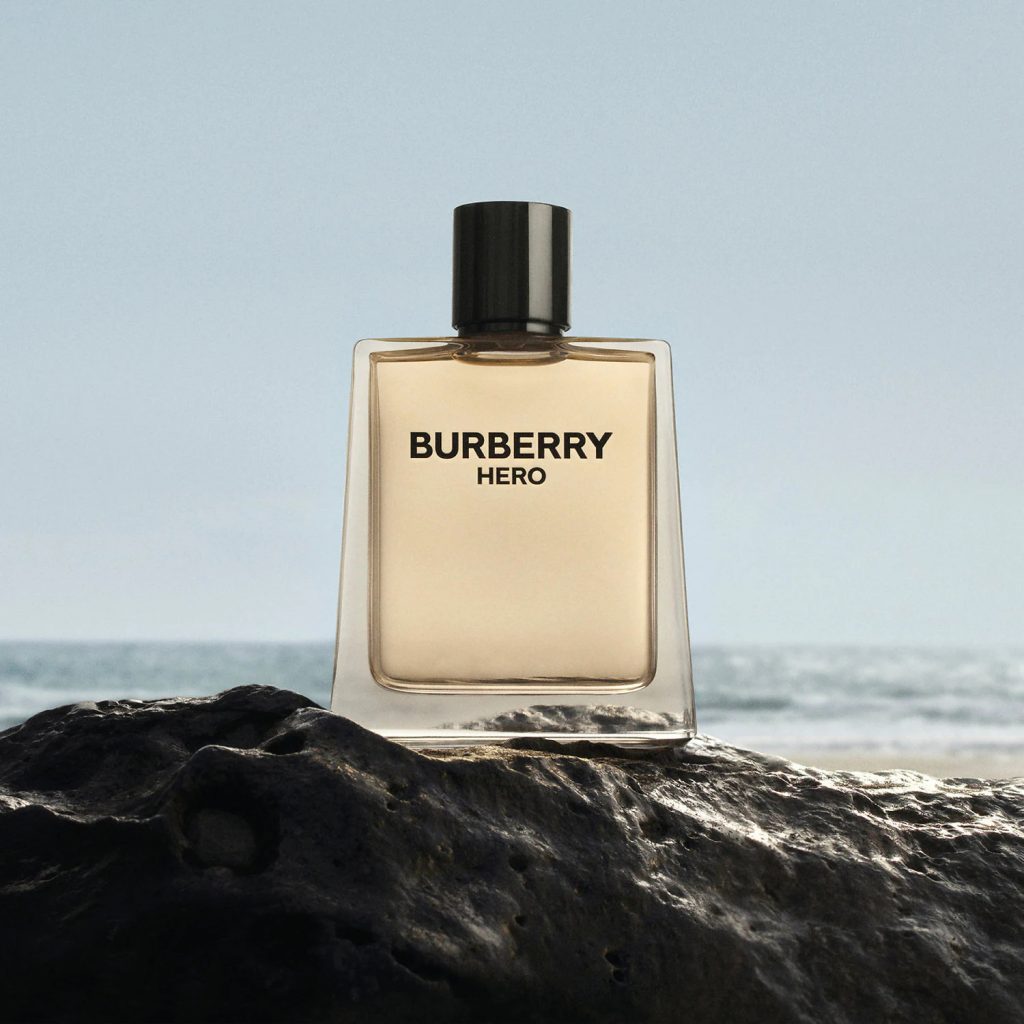 Fragrance notes:
Top notes: Bergamot
Mid notes: Juniper and Black Pepper
Base notes: Atlas Cedar, Himalayan Cedar, Virginian Cedar
1 Million by Paco Rabanne
Look no further if you want a smell that endures and gets compliments everywhere you go. Paco Rabanne's One Million is a one-of-a-kind scent. It is warm, spicy, sweet, strong, and clearly cinnamon-y. Even if you only apply a small amount of it, your aroma permeates the space, even after you leave. Also, any hour of the day and any occasion would seem suitable for it. Amber, leather, and tangerine are the main constituents of this bottle. They impart a fresh and spicy flavor to the perfume.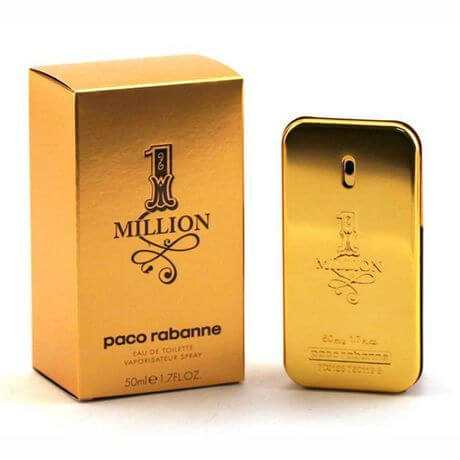 Fragrance notes
Top Notes: Grapefruit, Blood Mandarin, and Mint
Heart Notes: Spicy Notes, Cinnamon, and Rose
Base Notes: Woody Notes, Leather, Amber, and Indian Patchouli
'Replica' by the Fireplace
This scent recreates the coziness and earthy odor of a fireplace that is flaring up brightly against a background of a snowy evening. The warmth is further evoked by the combination of chestnut and cashmeran and the spice of pink pepper and clove oil. Delicate orange flowers and Clove oil notes are also there to give the perfume a delicate sweetness. Moreover, all the Replica bottles are designed to resemble an antique apothecary jar, which distinguishes the entire collection from others. The price of Replica by the fireplace in Pakistan is PKR 36,000 and it is the most expensive perfume available.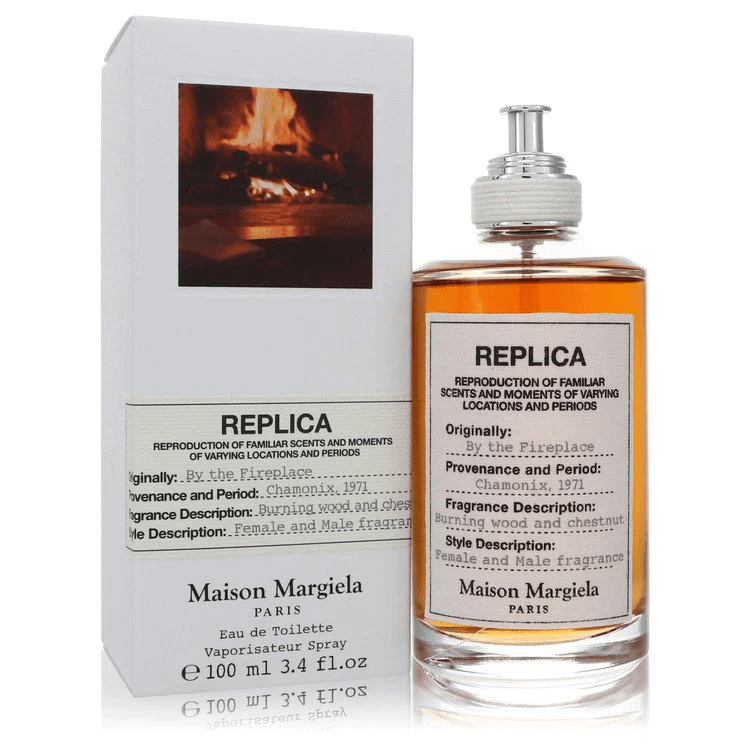 Fragrance Notes
Top Notes: Orange Flower Petals, Pink Pepper, Clove Oil
Middle Notes: Cade Oil, Guaiac Wood Oil, Chestnut Accord
Base Notes: Vanilla Accord, Peru Balsam, Cashmeran
Ninth Century
Inspired by Creed Viking, the ninth-century by scents n stories features a 5-star rating and for a reason of course: There is no other perfume like it on the market. Especially If you like to stand out with a masculine, mature, and well-balanced scent, it's totally worth investing in. The absinthe, pink pepper, orange, and spicy mint notes of the perfume harmonize perfectly, while the jasmine note adds a punch. As for the usage, apply the scent to your pulse points. A stronger diffusion and more alluring effect will result from this.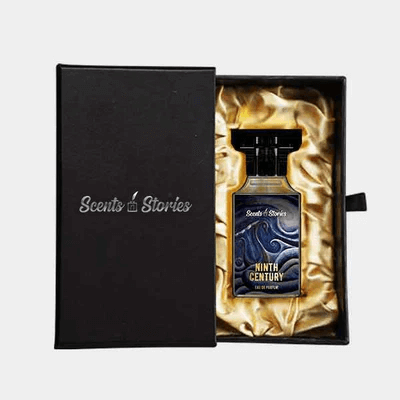 Fragrance Notes
Top Notes: spicy mint, pink pepper, bergamot, absinthe, lemon, and orange
Middle Notes: Bulgarian rose, lavender, clove allspice, orris root, and jasmine
Base Notes: cedar, vetiver, tonka bean, and white musk
Eros by Versace
There is no way you can skip Eros by Versace from a list of the best colognes for men. The buzz surrounding this perfume began even before it was released, and to a certain extent, it did fulfill some of the people's wishes. In particular, it has a citrusy, seductive, manly fragrance with a pronounced lemon tone. Base notes give this scent even more depth and longevity. With notes of Madagascar Vanilla and Green Apple, this iconic perfume is suitable for every age group. The lacquered glass bottle of this perfume is really very stylish.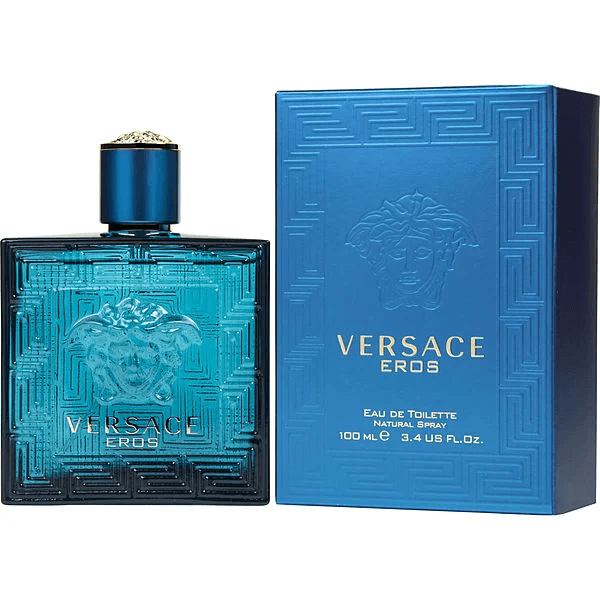 Fragrance Notes
Top notes: Mint, Green Apple, Lemon
Heart notes: Tonka bean, Ambroxan, Geranium
Base notes: Oakmass, Vetiver, Virginian Cedar, Madagascar Vanilla
Eternity For Men
If you're looking for a scent for a steamy evening, consider perfumes with richer notes that stay all night. Eternity For Men by Calvin Klein is one such fragrance that offers a lasting, seductive floral odor. It combines greens, crisp jasmine, sage, basil, and rosewood and is typically used by adults. Wearing it makes them feel sassy, fashionable, and confident. Just so you know, Calvin Klein first introduced this perfume in 1989.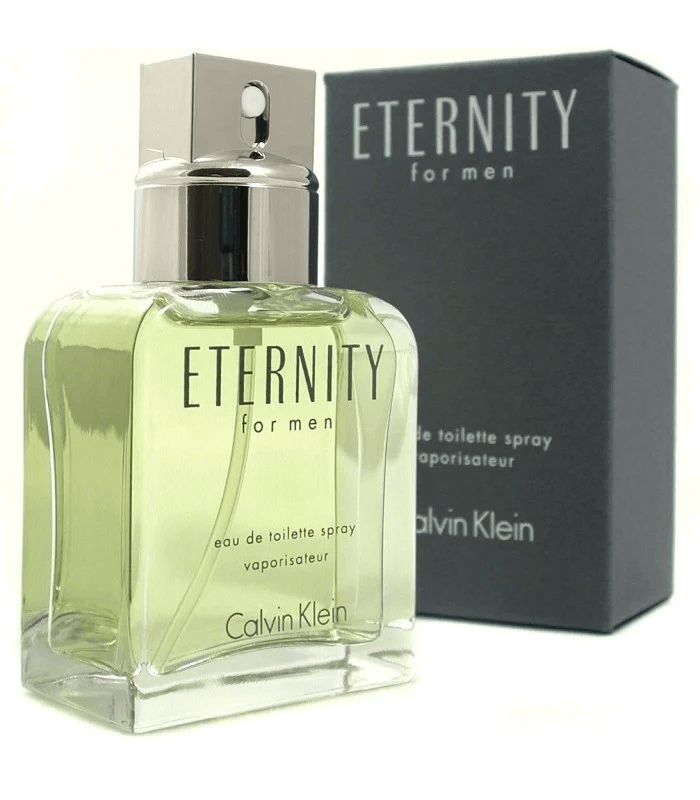 Fragrance Notes
Top notes: mandarin, lavender, green botanicals
Mid notes: jasmine, basil, geranium, sage
Base notes: sandalwood, vetiver, rosewood, amber
Azzaro Pour Homme
This fragrance is also one of the best-selling men's colognes in Pakistan and the world. It combines innate elegance with natural sexiness. Particularly when contrasted to more contemporary men's scents, it exudes a refined and masculine vibe that is completely unique. The alluring fragrance instantly reminds everyone of a Mediterranean macho guy. This scent also permeates the entire day. Perfect for wearing to work. The keynotes of this perfume are Caraway, Basil, Bergamot, and Clary Sage.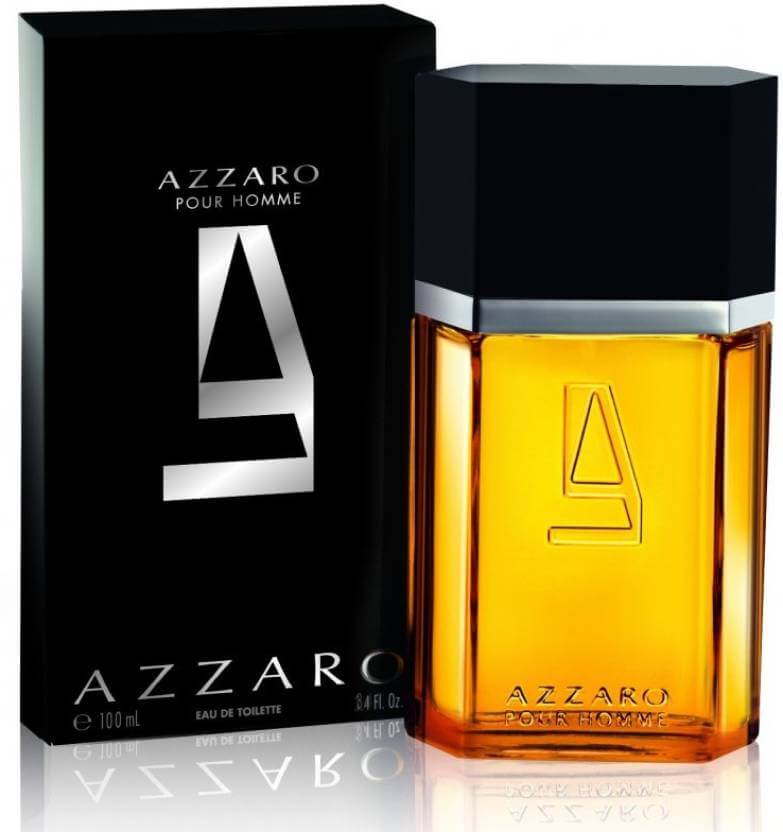 Fragrance Notes
Top notes: Lemon, Caraway, Lavender, Anise, Bergamot, iris
Mid notes: Vetiver, Patchouli, Cedar, Sandalwood, Juniper Berries, Cardamom
Base notes: Leather, Amber, Oakmoss, Musk, Tonka Bean
Make Your Next Perfume Your Signature Scent
A nice perfume adds to any man's impression of being intelligent and well-groomed. Don't you agree? These were a few of the finest men's colognes and perfumes that we think every man needs to add to his wardrobe.
If you also want to share which of the labels we've included is your favorite, you are more than welcome. Share your thoughts without any hesitation. Have a good day!