The internet has become a crucial part of our lives and we can not deny it because we spend a major chunk of our day scrolling through the internet. Therefore, our kids are also getting addicted to it. The Internet is a place where you can find anything and everything. Some people use it for good purposes while others use it for bad things. The internet has a dark side that we never want to explore or want our kids to get into. The internet has bullies, it has cyber crimes, and it has a lot of content that can contaminate the innocent minds of our kids because by the age of 11 almost 80% of kids are exposed to age-inappropriate materials. Parents should keep track of what their kids are consuming from the internet and there are several apps that can help you with it. In this article, we will discuss these parental control apps that you need to download to keep your kids safe from the cruelty of the internet.
10 Best Parental Control Apps
Here is the list of 10 useful parental control apps that you can use to keep track of your child's internet activity:
Net Nanny
Bark
MMGuardian
Norton
Qustodio
Boomerang
Web Watcher
Verity
Mobicip
Locategy
Net Nanny
Net Nanny comes with so many features that can provide a safe searching platform for your children. Net nanny has the best parental control software in the market and no other software can compare to the benefits Net nanny provides. It has an internet filter from which you can control the online activity of your family. Moreover, you can also limit the exposure to adult content or you can totally block it with the software.
One of the most amazing features of this software is that you can control the time your child is spending online as you can set a proper time and after that time your child will not be able to stay online, so if you are busy somewhere your child can not take the advantage by sneaking extra time. If there are certain apps that you want to block, this software will allow you to do that. Along with the apps you can block certain websites. Take control of your family screen time and online activities and save your child from the harsh realities of the internet. You can buy the Nanny for up to 20 desktops and for one desktop it will cost $39.99/ year.
Bark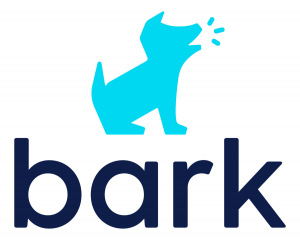 Bark, on the other hand, was built by parents for parents in order to provide a better, easier, and more effective approach to keeping children safe online. Bark is a research-backed, kid-friendly solution for protecting families as technology alters how and where we communicate. It was developed in partnership with child psychologists, youth advisers, digital media specialists, and law enforcement officials.
Bark is another parental control app that will not only help you in monitoring online activities but also it can scan apps. Messages, social media accounts and will notify you through message if they found any activity related to bullying. You can block many websites and apps that you think might not be age appropriate for your child. The screen time limit will help you in setting healthy boundaries for your child. You will also keep on getting location updates if your child leaves or enters a place. Moreover, if God Forbid you find your child indulging in any bad activities, then you can also find contact details of many clinical Psychologists for counselling of your child. You can get Bark premium for $14 per month.
MMGuardian
MMGuardian allows you to track the location of your child, wherever you are worried about their whereabouts you can just use the software and find it out. The software also allows you to read the sent and received messages of your child even after they have deleted those messages. If your child receives any harmful messages or pictures MMGuardian will send you alerts to take care of this matter. You can also block unnecessary websites or apps for the safety of your child. Additionally, this app allows you to control who can reach out to your child through calls or messages.
The app will send you alerts on matters such as Drugs, Alcohol, Violence, online predator, societal ideation, sexting and cyberbullying. The monthly subscription will cost you around $7.
Norton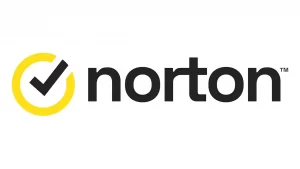 Norton Family gives parents the tools they need to keep their children safe and focused while online. Parents may check their child's search phrases and videos they have watched, monitor age-appropriate content, establish screen time limits, and more. The Norton Family School Time feature, which provides tools to help keep your child's school day free of online distractions, makes home education even easier. Norton makes browsing safe and secure for your child as it allows them to discover the world without trapping them in bad sites.
With Norton, you can set screen time for your child as it enables them to have a balanced life. Moreover, these healthy habits will benefit them throughout their life. You can keep track of the locations as well as it will save you from a lot of hustles. Start your free trial today or get the subscription for $49.99 per year.
Qustodio
Qustodio's parental control tools are trusted by over 4 million parents to keep their children's screen time safe and balanced across all devices all from a single dashboard. The software includes so many features that can ensure the online safety of your child. The software enables you to filter the apps and websites so your child won't wander on unnecessary sites. You can also monitor their browsing history, social media use, YouTube Views, locations and much more. Furthermore, you can also set alerts for certain activities and enable an SOS when they need you urgently. Tracking of calls and SMS can also be done by this app. Online addiction can also be controlled by the software so your child can have a balanced life. The app will cost you $54.95 per year.
Boomerang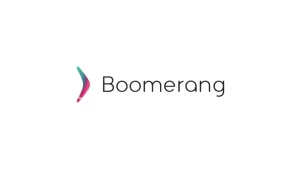 With Boomerang you can create healthy sleeping habits for your children. Schedule shutdown times to ensure that your youngster receives uninterrupted sleep. Set time limitations on your Android device to educate your children on how to prioritise their "free time" on their phones. Apps will be shut down with your permission. The phone is still available in case of an emergency. The Encouraged Applications feature prevents apps from counting down time when your child uses them. As a parent, you can make educational, reading, or podcasts available with no time limit. Our Parent Mode includes a simple Time-Out option. When necessary, parents can halt or extend their child's device use. It's completely free!
Web Watcher
With Web Watcher you can sign-in into your risk-free account and choose any device you want to monitor discreetly from your safe online account. All features install in less than 5 minutes, are inconspicuous and hence tamper-proof, and all recorded data is delivered to a secure web-based account that allows you to monitor remotely from any device at your leisure. View all recorded data or use the app's alert log, which emphasises just items recognised as a potentially dangerous activity. In any case, Webwatcher assists you in being a responsible digital parent by protecting your children from all online and offline dangers. You can get the software at $10.83 per month.
Verity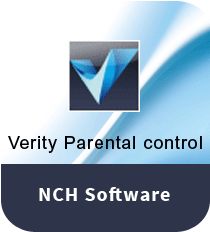 Verity Parental Control Software helps you to easily track and monitor what your children are doing on the computer and online. Use parental controls to restrict access to specific apps or websites and keep track of how much time your child spends in each software and the sites they visit. The app uses screenshots to monitor internet communication. You can set daily time limitations for using a computer, an application, or a website per Windows user login. Moreover, at regular intervals, it takes screenshots of the active windows. It also sets limits for each child based on their Windows user login. It uses a password-protected web portal or automated emails to access user reports. Moreover, it counts the keystrokes and mouse clicks for each application. The app is free of cost so you can enjoy the benefits without spending any penny.
Mobicip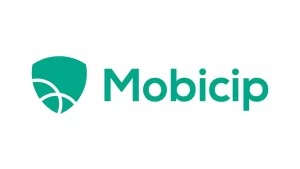 Mobicip was inspired by mobile CIPA, which stands for Children's Internet Protection Act, a US government rule that requires secure internet access for children. Mobicip provides the essential capabilities for monitoring your children's web and app behaviour, but its lack of sophisticated time and location-tracking features limits its usefulness. The software will allow you to block certain apps so you can save your child from harmful online content. Moreover, the app supports a lot of problems. You can limit the time and can control how and when your child can get access to online content. Location trackers can keep your child safe and allow you to know the whereabouts of your child. The additional feature includes goal setting which can help in building the self-esteem of your kid. The software will cost you $4.99 per month.
Locategy
Locategy's parental control app for Android and iOS monitors your child's activities and location, but there is no social media monitoring and no support for Macs or PCs.You can track locations and get the usage report from this app. This can also allow you to set the application time limit so your child won't get distracted by games or social media while studying. Moreover, you will get a message when your child reaches a specified destination. The app offers so much that is enough to keep your child safe in the online and offline world. You can get the app absolutely free from the play store or app store.
Keep Your Child Safe
With so much going on in the world, keeping your child safe is one of the most difficult tasks since children have access to so many things from a very young age. Parents should always keep track of their child's online activities and additionally their offline activities as well in order to give them a secure environment.