A fully furnished house is a dream of every person and finding the right furniture has become a heck of a task these days. Moreover, not every shop can provide you quality without clearing out your pockets. Lahore is a city where you can get everything but you must have the correct information about the place or the market. There are many shops in Lahore, from where you can get the dream furniture for your house without spending a hefty amount of money on it.
Furniture Shops in Lahore
We at Blog Pakistan are going to tell you about the top 10 furniture shops in Lahore, so you can convert your house into home.
| | | |
| --- | --- | --- |
| Furniture Shops in Lahore | Address | Contact Number |
| Enza Home Pakistan | DHA Phase 6 | 0304 1117200 |
| Gourmet Furniture Shop | Gulberg III | 0347 4611000 |
| Tarkhan | Cavalry ground | 0321 8499287 |
| Marina Home | Gulberg III | 042 35751802 |
| Lahore Furniture | Main Multan Road | 0321 7860951 |
| Victoria Furniture | Main Boulevard | 0301 1110260 |
| Wood Creations | Kot Lakhpat | 0321 8000534 |
| Crown Furniture | Cavalry Ground | 0321 4424319 |
| Furniture City | Defence Chowk | 042 36654617 |
| Saim Furniture Factory | Canal Bank Road | 0305 6666115 |
Enza Home Pakistan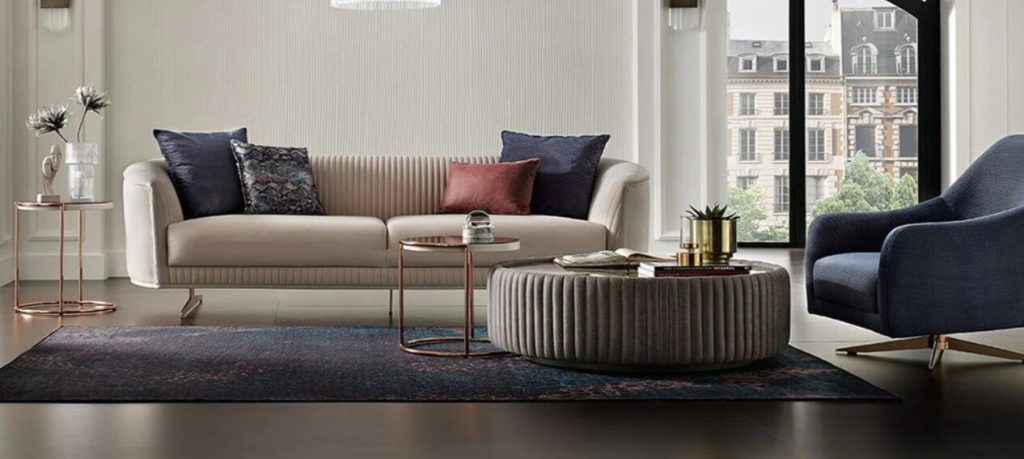 Enza Home aims to develop new lifestyles and make a difference in people's lives with furniture, mattresses, textiles, and accessories ranging from the dining room to the bedroom. With its trendy and unique approach, it also delivers a different lifestyle to your house. Alternatives for a wide range of tastes and living solutions that provide comfort in its purest form make a difference.
Enza Home products benefit from the Yataş Group's years of experience, allowing them to exceed all comfort, quality, durability, elegance, and affordability demands. Enza Home prioritises customer happiness with a global service and maintains a network that provides clients with much more than furniture, as it provides a lifestyle. By blending quality and aesthetics, they bring the design-within-reach approach to life. From accessories to lights, wallpapers, and carpets, they offer each product inside its own decorative concept.
Enza Home has following category of furnitures:
Bedroom set
Dining Room set
Living Room set
Corner
Kitchen and Side tables
Recliner
Light
Carpets
Address: DHA Phase 6, Lahore.
Contact Number: 0304 1117200
Gourmet Furniture Shop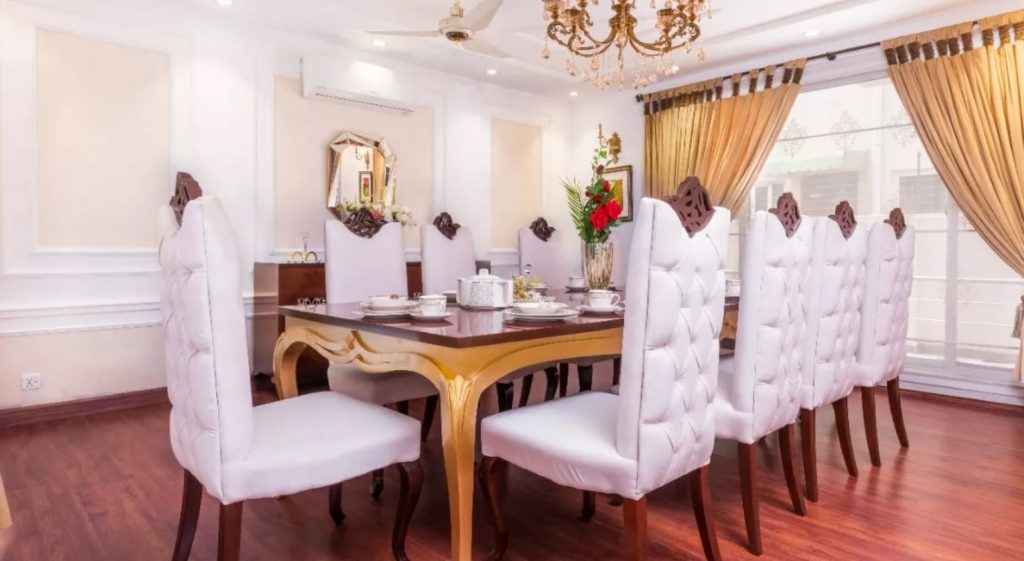 The furniture market in Lahore is large, and Gourmet Furnishers is one of the greatest furniture stores in Pakistan. This is where you may choose your furniture from a variety of options and at various price levels. Their products have been designed to withstand the test of time, thanks to the expertise of their designers.
If you're seeking a good piece of furniture at a reasonable price in Lahore, then you've come to the correct place. Furniture prices in Lahore vary depending on the type of wood used, and making a solid investment might save you money in the long run. Moreover, they have many deals that allow you to buy furniture at low prices.
The categories are:
Bed Set
Sofa Set
Dining Room Set
Tables
Chairs
Console and Mirrors
Benches
Tea Trolly
Ottoman
LCD Units
Sideboard and Cabinets
Address: Gulberg III, Lahore.
Contact Number: 0347 4611000
Tarkhan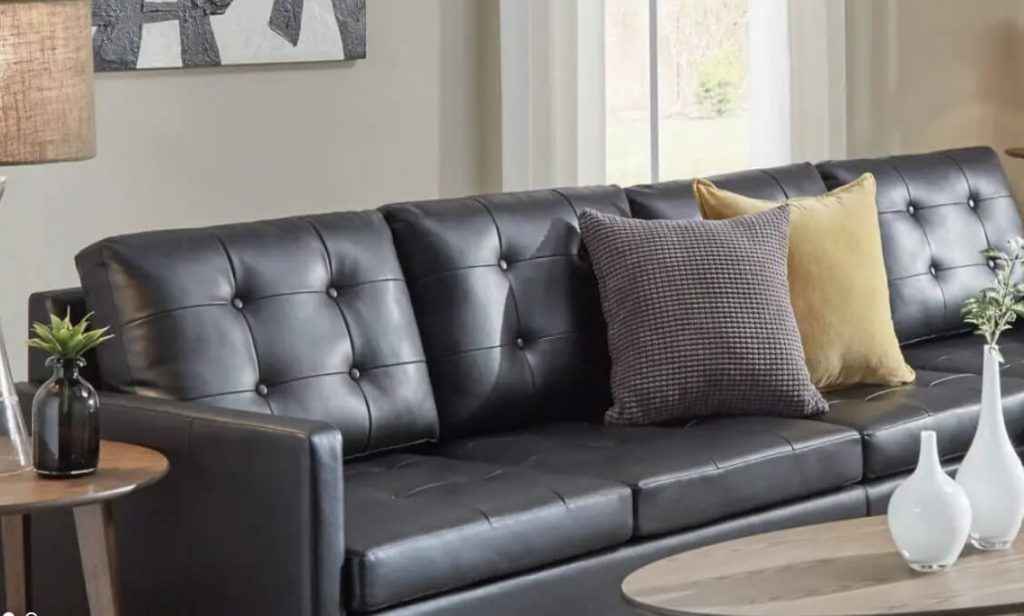 Tarkhan enables their customers to undertake hassle-free online shopping at their leisure by using durable materials in the furniture. Tarkhan creates furniture that is appropriate for every room in your home and also stands out. Their mission is to give the consumers beautiful, simple-to-use, and simple-to-purchase furniture.
Without furniture, your home will never be complete. It is the most crucial aspect of your home's basics and design. Your home furniture reflects your personality and enhances the mood of your visitors, therefore it must be presentable and elegant to offer your home the finest first impression.
In addition to aesthetics, you want your furniture to be comfortable and give you both luxury and style. Tarkhan is the finest place to buy furniture online in Pakistan. Here, style and luxury are combined with the greatest possible pricing.
Tarkhan includes the following categories :
Office Furniture
Kids Furniture
Kitchen and Dining
Tables
Bedroom Furniture
Living Room Furniture
Address: Cavalry Grounds, Lahore.
Contact Number: 0321 8499287
Marina Home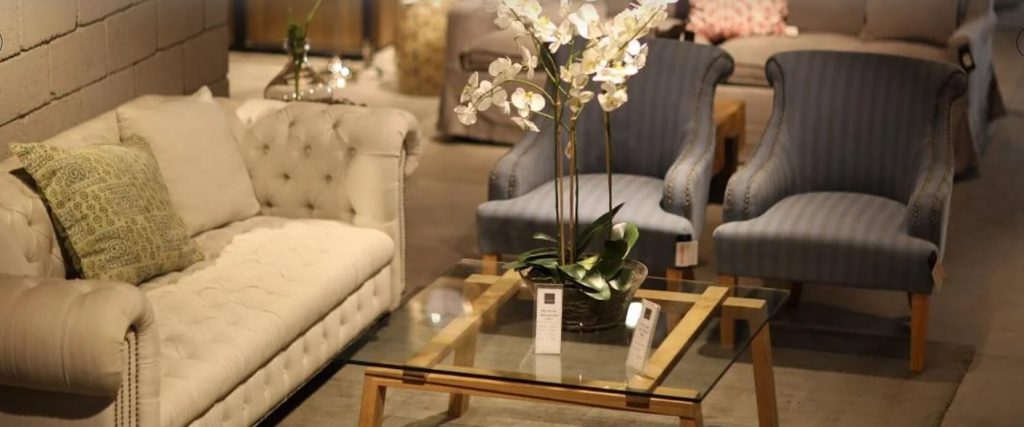 Marina Home is a perfect example of fine living, breaking convention and keeping up with current trends. Marina Home's specialty is a thoughtful combination of antique and Rustic, Avant Garde and Exotic, Cosmopolitan and Modern, all of which are artfully placed together to represent a new universe of design coexistence, sheer luxury, and originality. Marina Home concept the store's distinct nature and it has secured continuous success in the markets they serve. Marina Home has established themselves as a quality brand.
The categories of furniture Marina Home includes are:
Seating
Table
Bed
Decor
Storage
Lighting
Rugs
Bath
Outdoor

Address: Gulberg II, Lahore.
Contact Number: 042 35751802
Lahore Furniture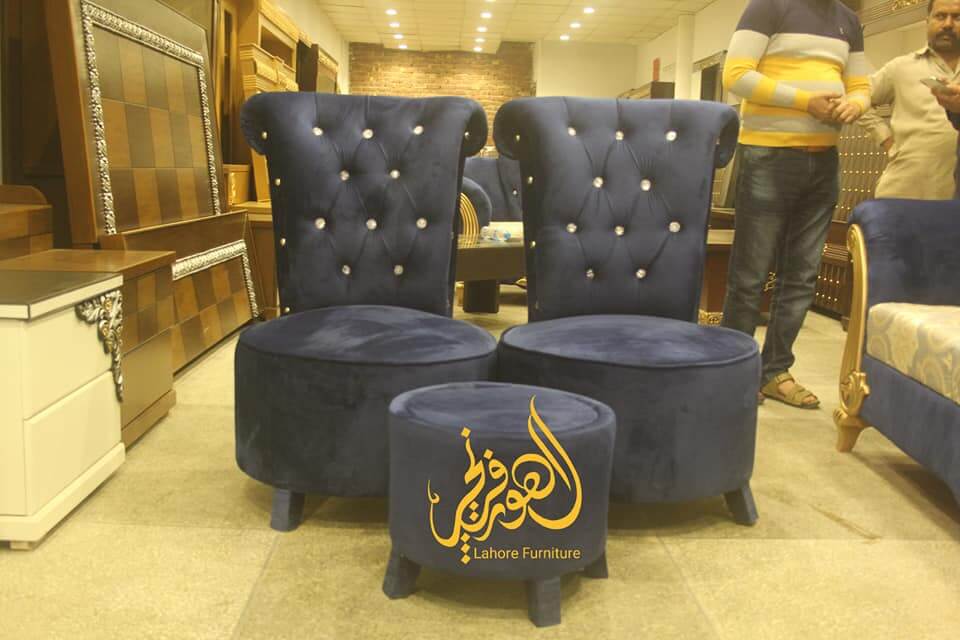 Another amazing furniture shop where you can find a variety of furniture at a very affordable price. Lahore furniture is also providing free delivery all over Pakistan, hence you can place your order online and if you want to visit the store for your satisfaction, you can do that too.
Lahore Furnitures include following category of furnitures:
Bedroom Set
Drawing room set
Tables
Lounge Set
Kids Bed
Address: Main Multan Road, Lahore.
Contact Number: 0321 7860951
Victoria Furniture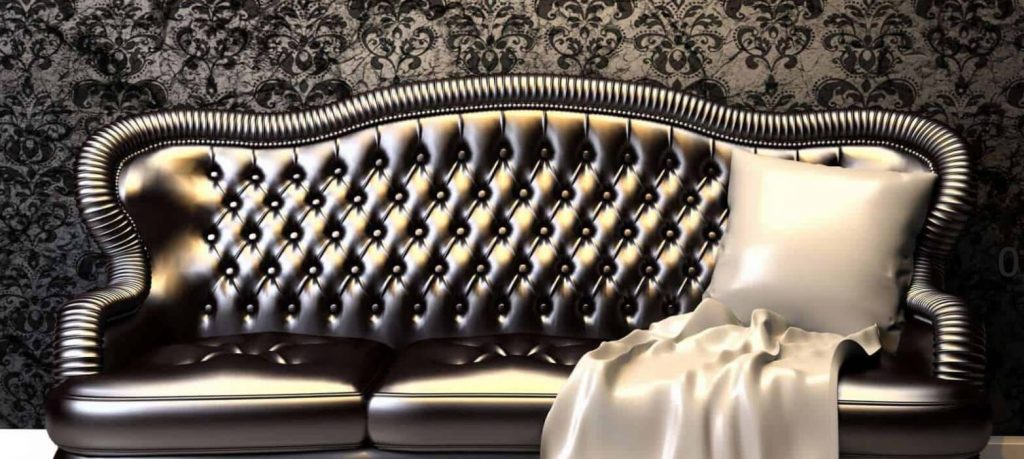 Victoria entered the furniture industry in 2010 and has come a long way since its humble beginnings in Lahore. The Victoria Furniture Store's CEO is Mr. Aziz. His passion when he first began out was to create unique furniture and interior designs for the home and office that were long-lasting and cheap in price in order to win client trust and confidence.
Everyone wants to decorate their home according to new trends and styles in this modern period. As a result, victoria furniture can provide you with a unique interior design for your house or office.
Victoria Furniture includes the following categories:
Bed Set
Office Furniture
Diva Sofa
Sofa Set
Dining Tables
Chairs
Wood Swings
Curtains and Blinds
Wood Swing
Address: Main Boulevard, Lahore.
Contact Number: 0301 1110260
Wood Creations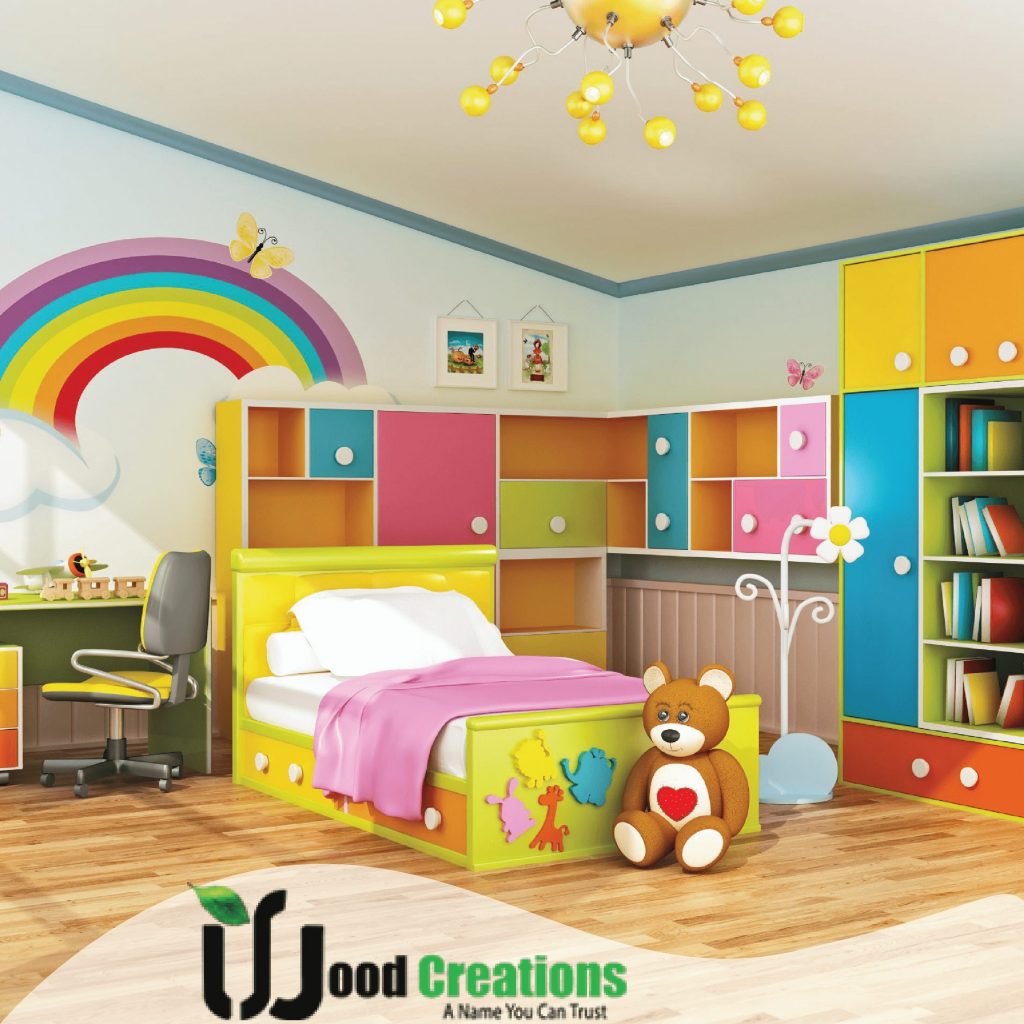 Wood creations is another great name in the furniture industry as they try to give the best to their customers. They provide modern furniture at reasonable prices and they have various colourful and attractive furniture for kids as well.
Wood creations include following categories of furniture:
Bedroom
Kids Room
Kitchen
Living Room
Office Accessories
Smart Racks
Address: Kot Lakhpat, Lahore.
Contact Number: 0321 8000534
Crown Furniture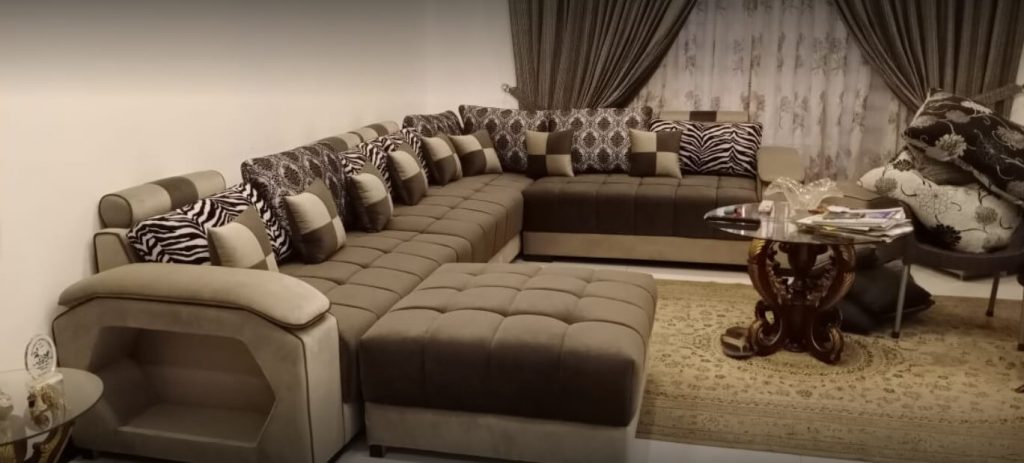 Crown Furniture is one of the most well-known manufacturers of high-quality wood furnishings that are both elegant and traditional. They make custom furniture using a cutting-edge manufacturing method that includes all aspects of design, making, and construction. The store opened in 2011 with the goal of producing one-of-a-kind furniture and bed sets.
Modern, traditional, classic, dwelling with a garden, and furnishings with contemporary and elegant designs are some of the most popular designs and styles in Pakistan. The majority of these designs are reasonably priced and constructed of high-quality materials. It is critical to purchase a bed set or other piece of furniture that is appropriate for your home. You can look at the collections of available products at a crown furniture store and make the best decision according to your needs and budget.
The category of furniture crown furnitures includes are:
Bedrooms
Kids room
Kitchen
Living Rooms
Office Accessories
Drawing room sofa
Centre Table
LCD Racks
Wardrobe
Showcase
Address: Cavalry Ground, Lahore.
Contact Number: 0321 4424319
Furniture City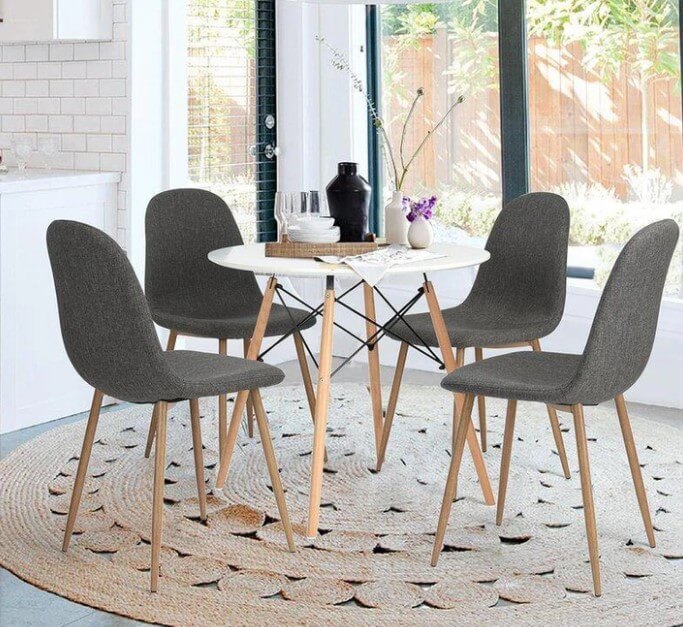 Furniture City is another amazing shop in Lahore, you can visit the shop or order online with full satisfaction as they give a 7 days money back guarantee. Hence, if you do not like anything you can always get your money back within 7 days. Moreover, they have 24 hours customer service, where they are happy to help you and solve any query you might have. You can also get free delivery on shopping above 30K in Lahore.
The categories of furniture they include are:
Sofa Set
Table
Chair
Storage
Beds
Kids Bedroom
Dining Storage
Bar Furniture
Study Tables
Study Chairs
Office Furniture
Cafe Furniture
Address: Defence Chowk, Lahore.
Contact Number: 042 36654617
Saim Furniture Factory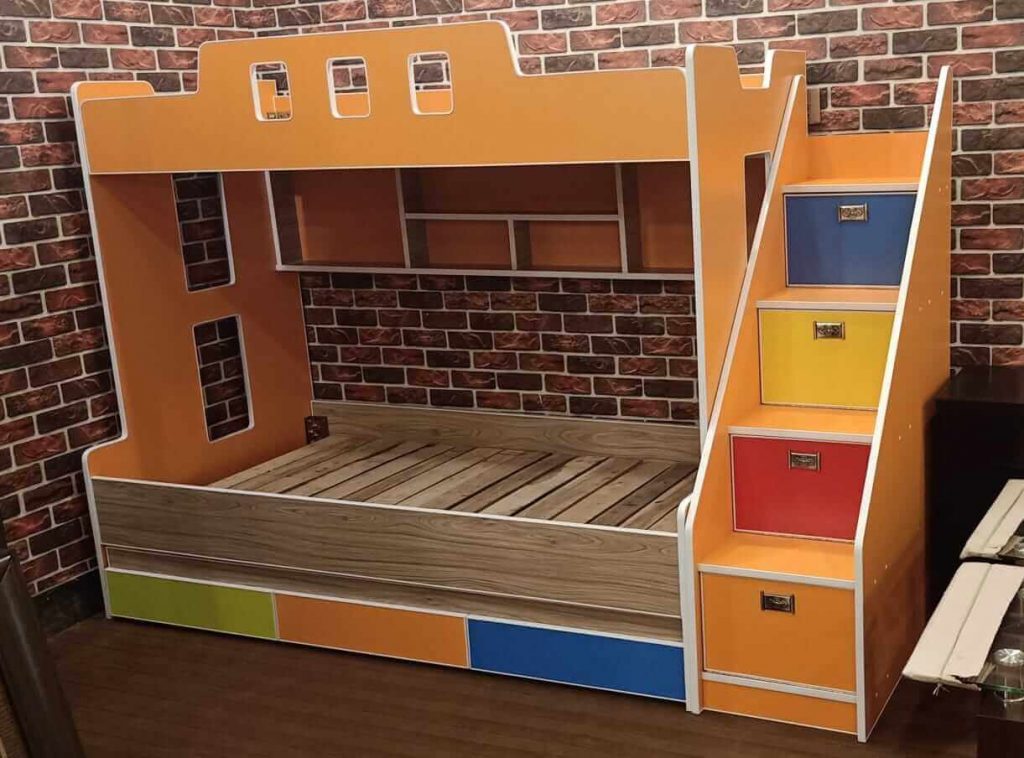 Saim furniture factory is offering various instalments on furniture; hence, you can get the furniture of your dreams without worrying about exceeding the monthly budget. They offer delivery all over Pakistan, so if you are not present in Lahore and want to order the furniture from another city through their website, it can be easily delivered to your doorstep. Their support centre is always present there to answer any of your query.
The categories include:
Bedroom
Sofa
Table
Chair
Home and Decor
Kids Furniture
Outdoor Furniture
Office Furniture
Address: Canal Bank Road, Lahore.
Contact Number: 0305 6666115
Furnish with Luxury
Furnish your home with all the modern and elite furniture and make your house pleasing for all the guests.